Row Wrapper 2
R and R Cabin
Capacity
3 Bedrooms
3.5 Bath
Sleeps 10
About
This adorable, updated family friendly cabin in Arnold has everything you're looking for - whether you're looking to ski, sled, or just get away! Central heating will keep you warm on snowy nights after spending your day building snowmen, sledding or skiing at Bear Valley Ski Resort, only minutes away! Woodstove is also available for warmth and ambience (guest to provide firewood). During the summertime, you can bask in the sunshine and enjoy the mountain lakes surrounding the community. Walking distance to Arnold Rim Trail, where you can hike the beautiful Calaveras County Forest trails!
The bedroom, 3-1/2 bath cabin boasts a comfortable living space and open floor plan offering dining and kitchen space that is perfect for entertaining. Master suite has king bed and master bathroom, along with reading chair and side-table. Second bedroom is a bunk-room, with multiple bunk beds and space for the kids to spread out. Third bedroom has a queen bed. Bathrooms located on all 3 floors. Big screen 70-inch tv provides streaming capabilities. Wifi/Internet provided. Downstairs offers foosball table and 30-inch tv. Dining table seats 6, plus breakfast bar area adds additional seating. Washer/Dryer available. Bed Linens and Towels provided. Two Night minimum typical - Three night minimum for holidays.
Outdoor deck area offers plenty of entertaining and relaxing space. No Smoking. No Pets.
Only minutes from Bear Valley Ski Resort, Lake Alpine, Spicer Reservoir, and Calaveras Big Trees State Park. There's something to do year-round!
RENTAL CONTRACT AND COPY OF DRIVERS LICENSE REQUIRED ONCE RESERVATION IS MADE AND ACCEPTED.
Features
Amenities
wi-fi
Board Games & Puzzles
Television
Coffee Maker
Coffee Grinder
Dishwasher
Microwave
Oven
Refrigerator
Stove
Toaster
Utensils
Cookware
Dishes, Glassware
Crock Pot
Granite Counter Tops
Full Kitchen
Large Mixing Bowls
Location
Hammock
Near Big Trees State Park
Arnold
Photos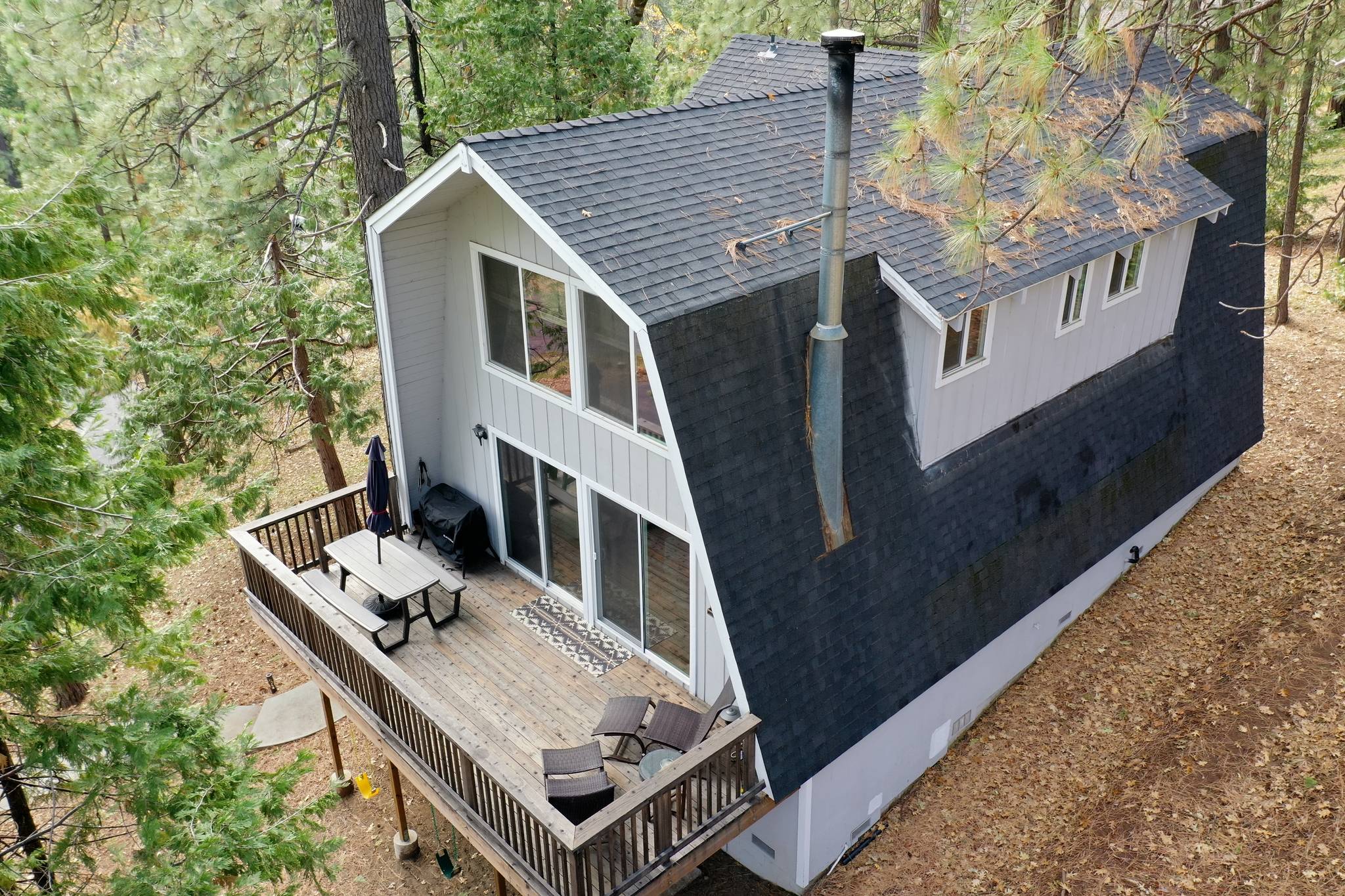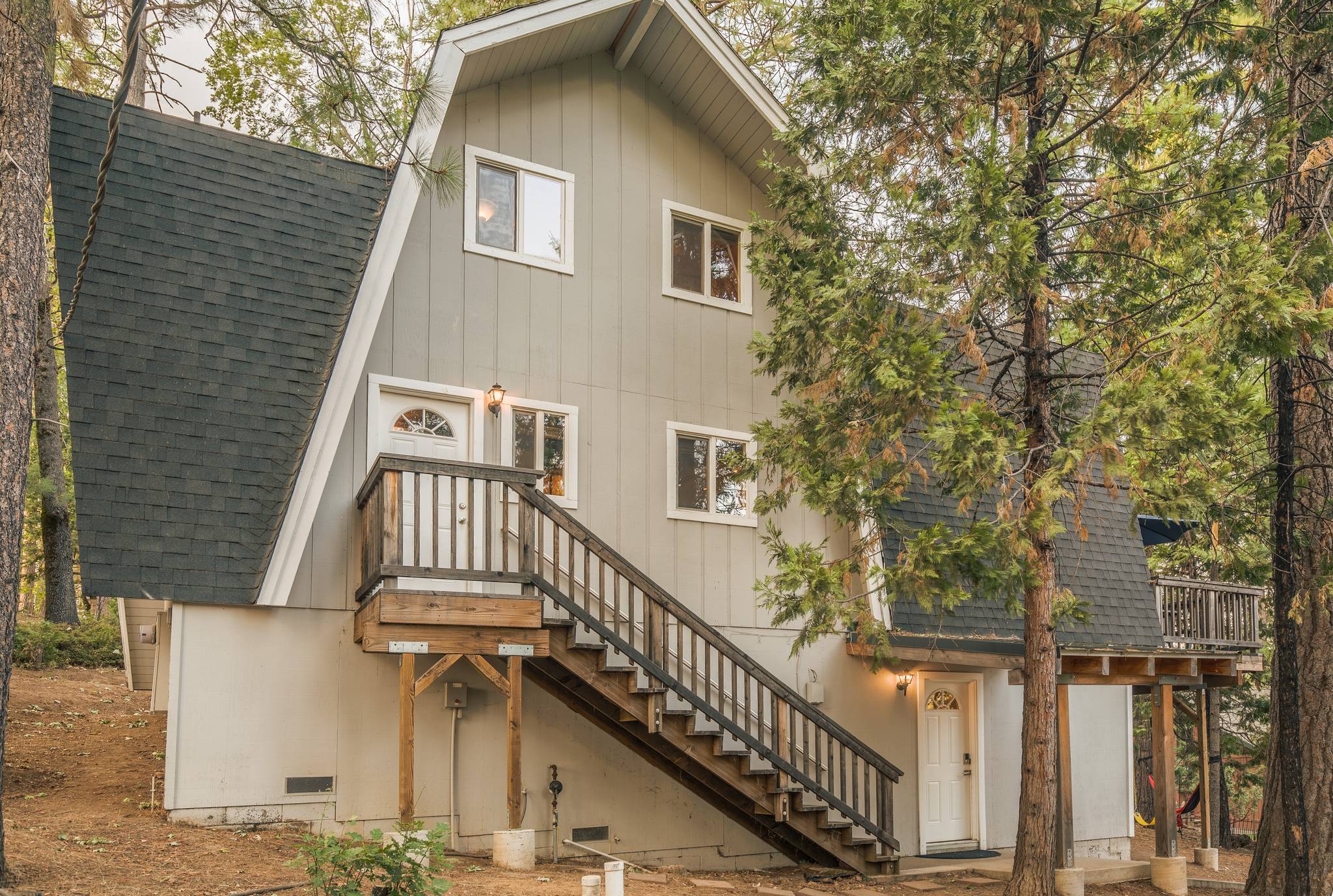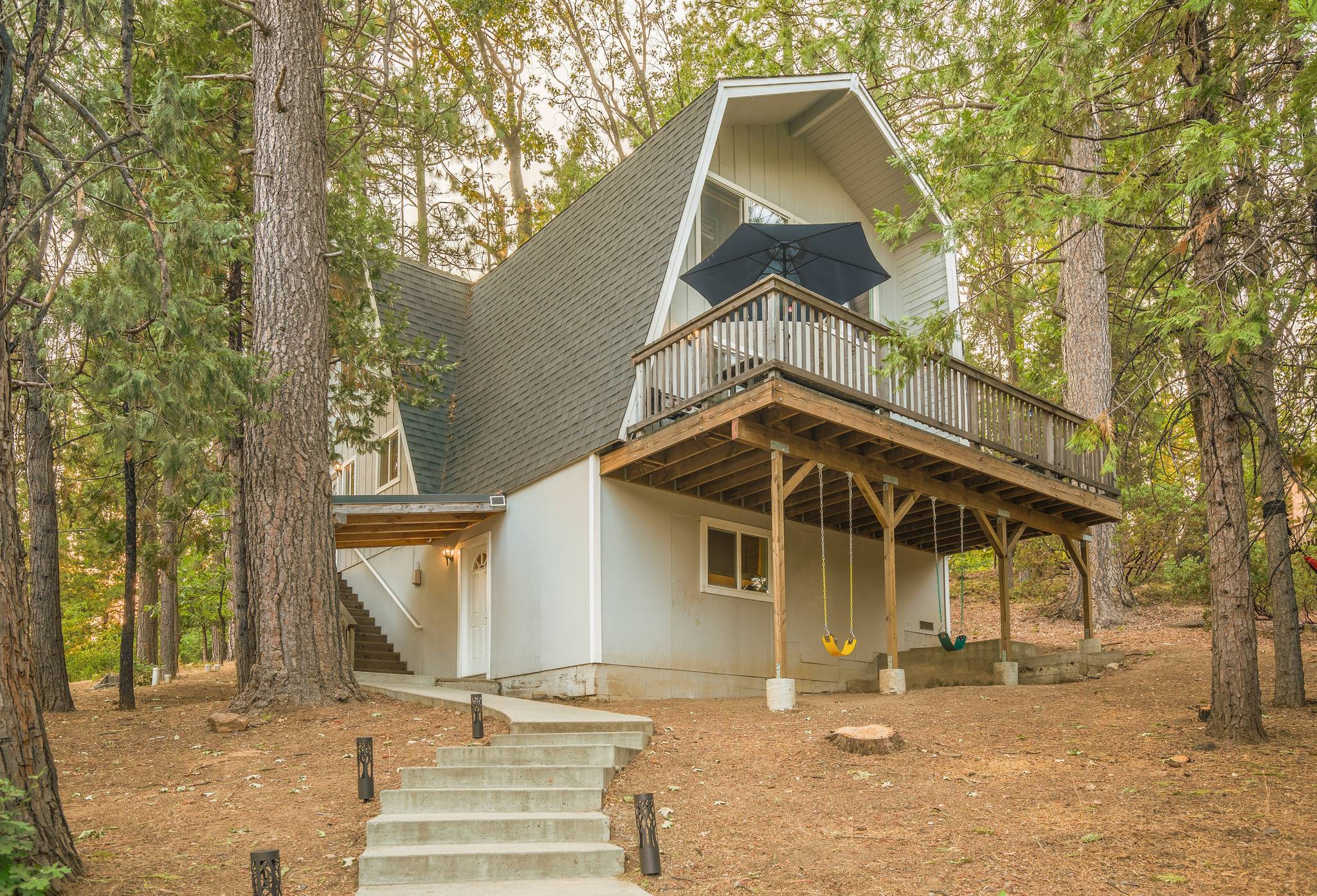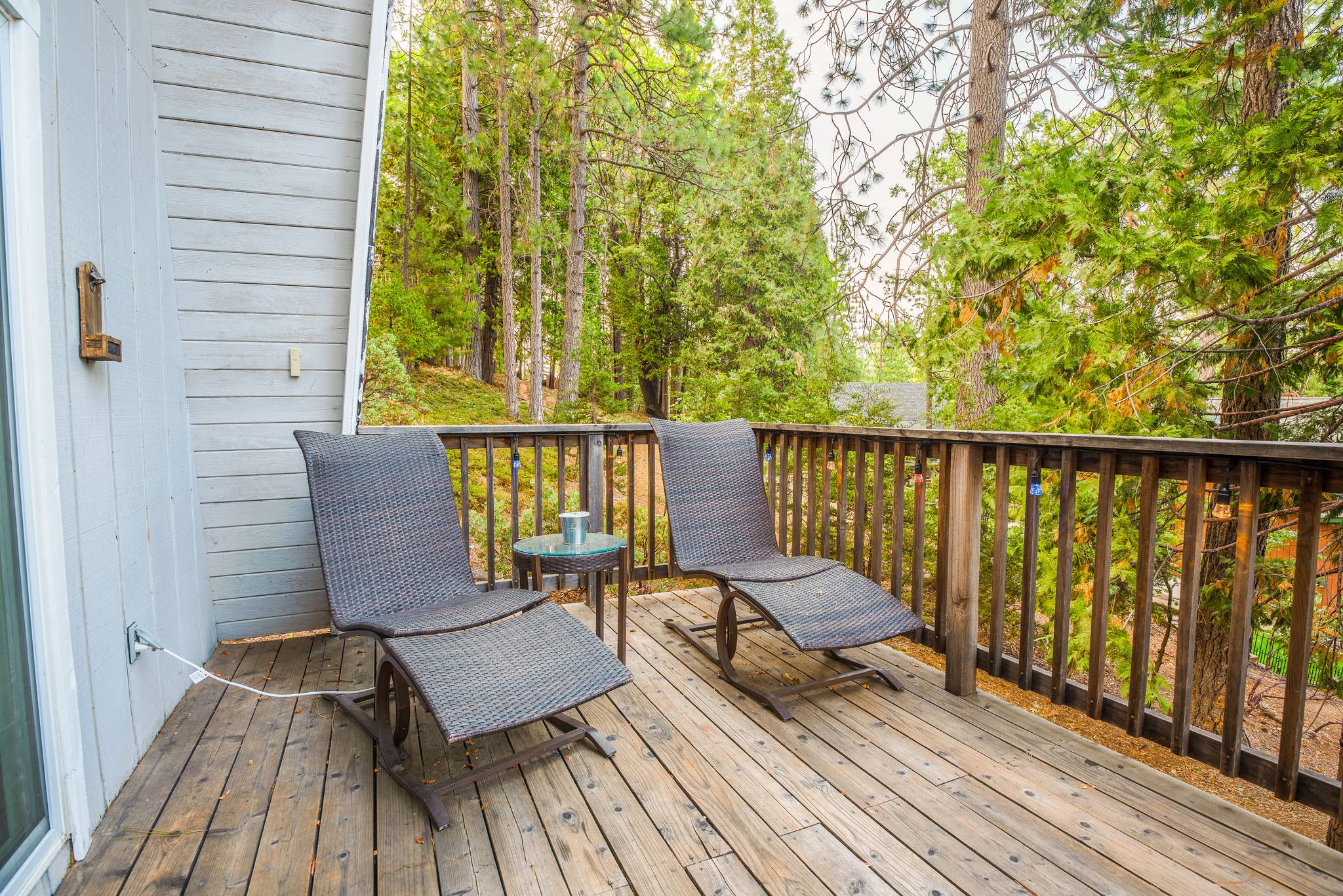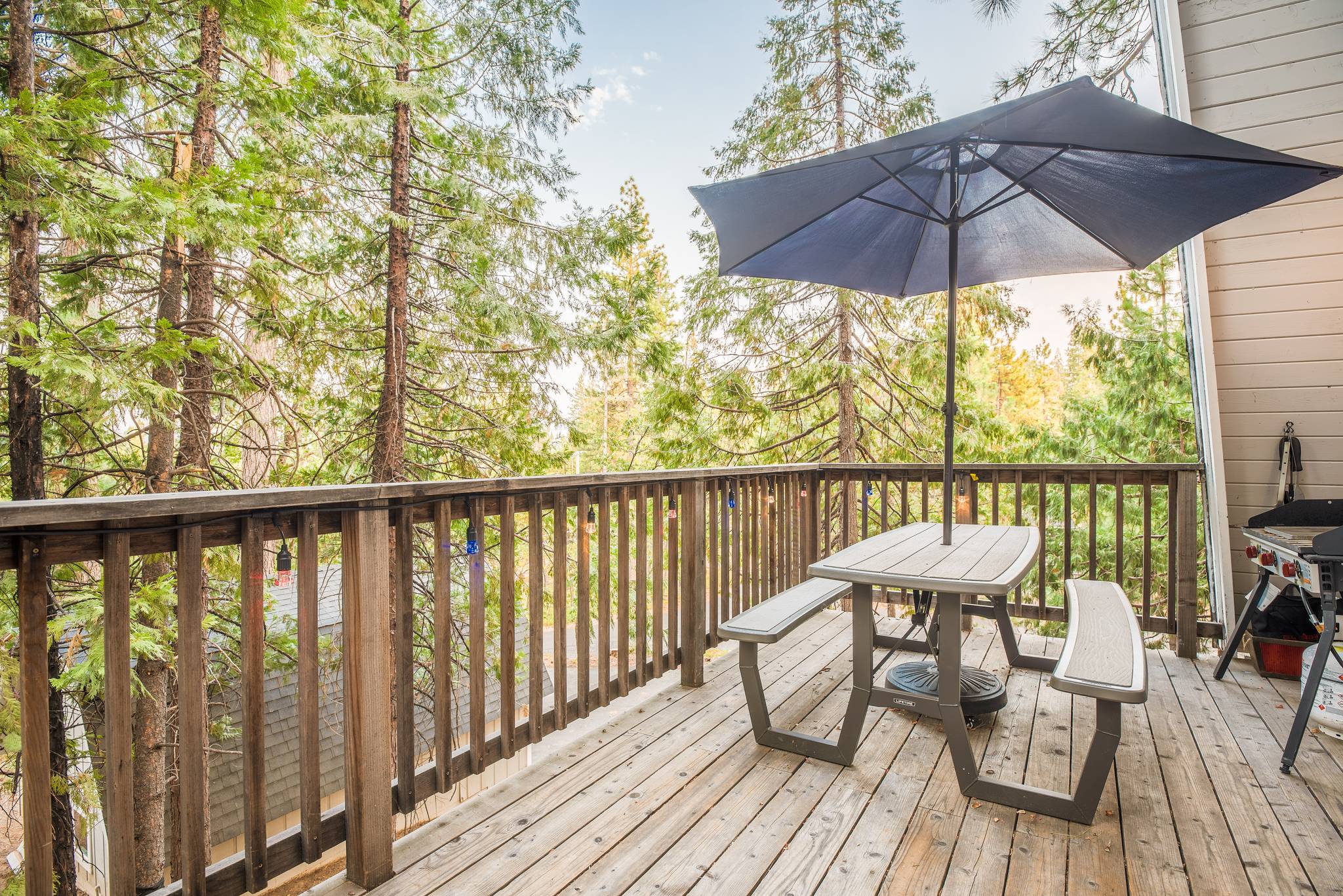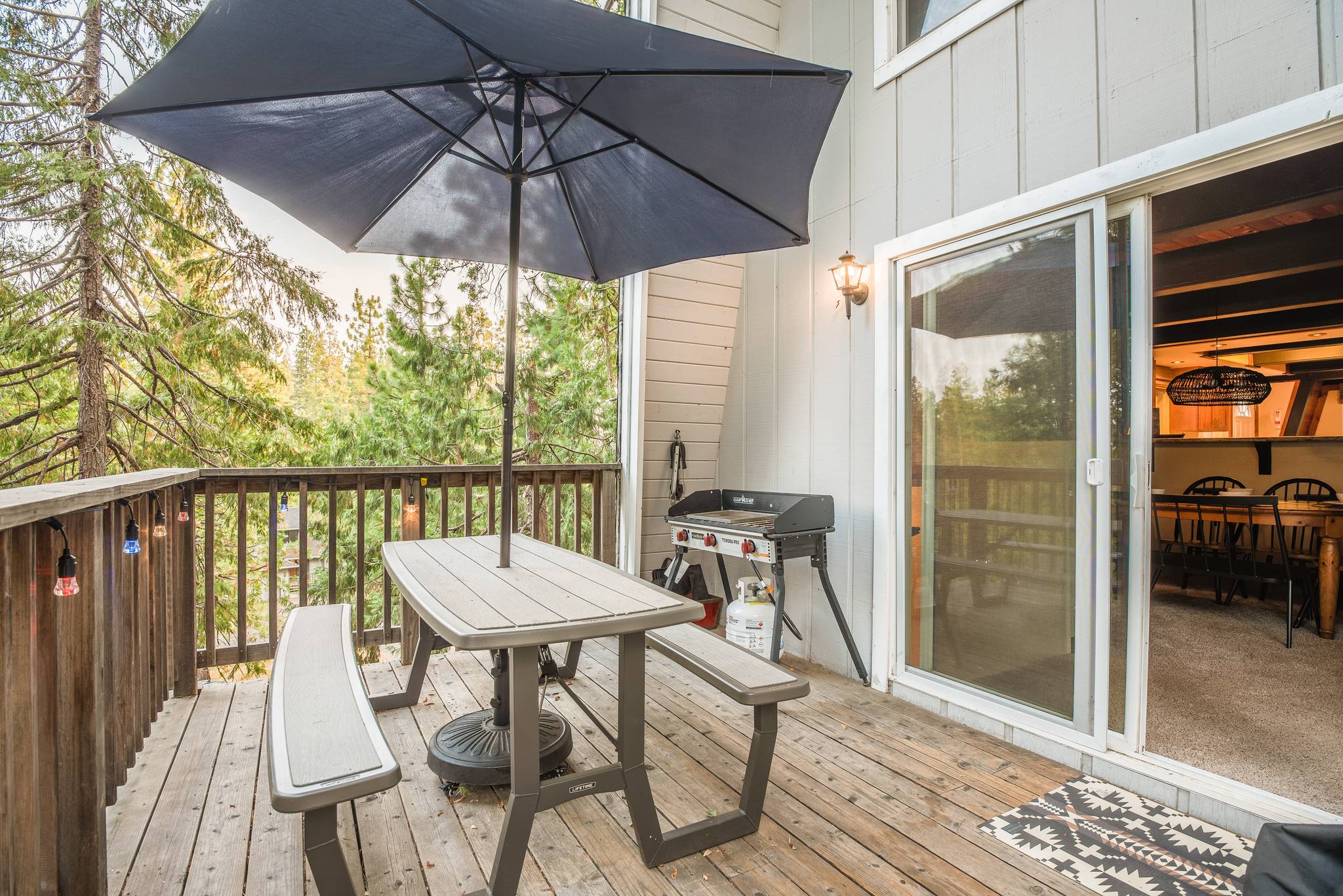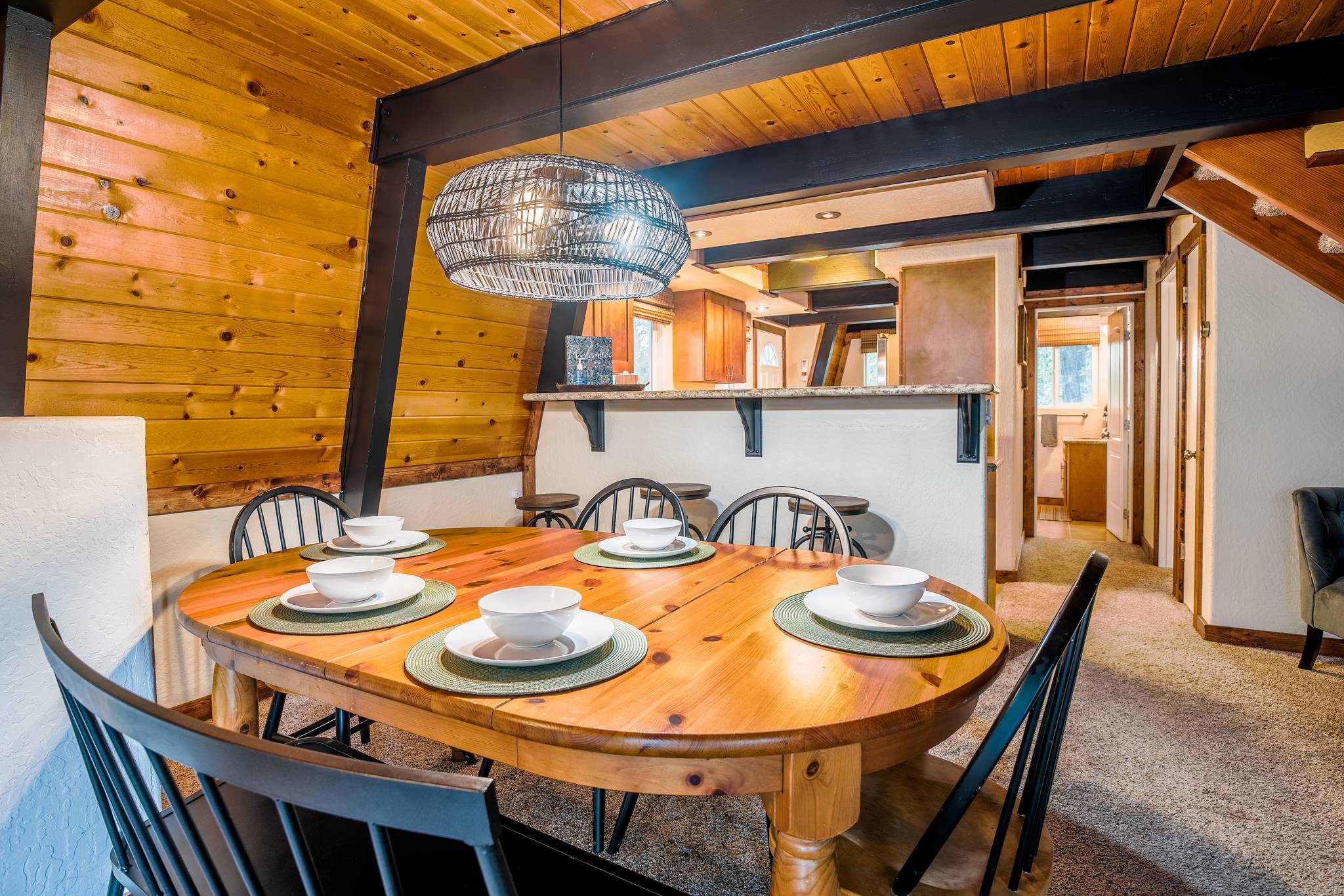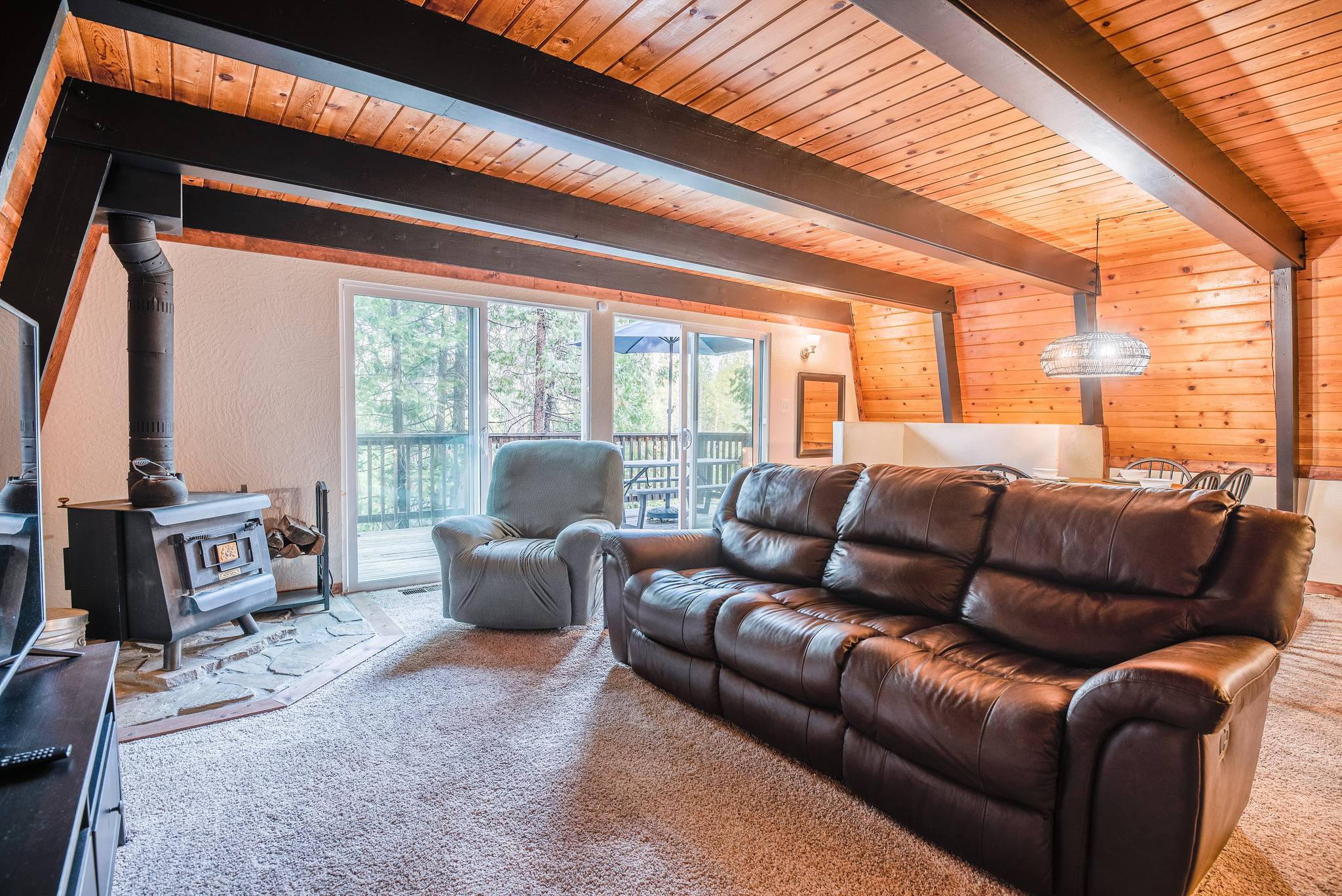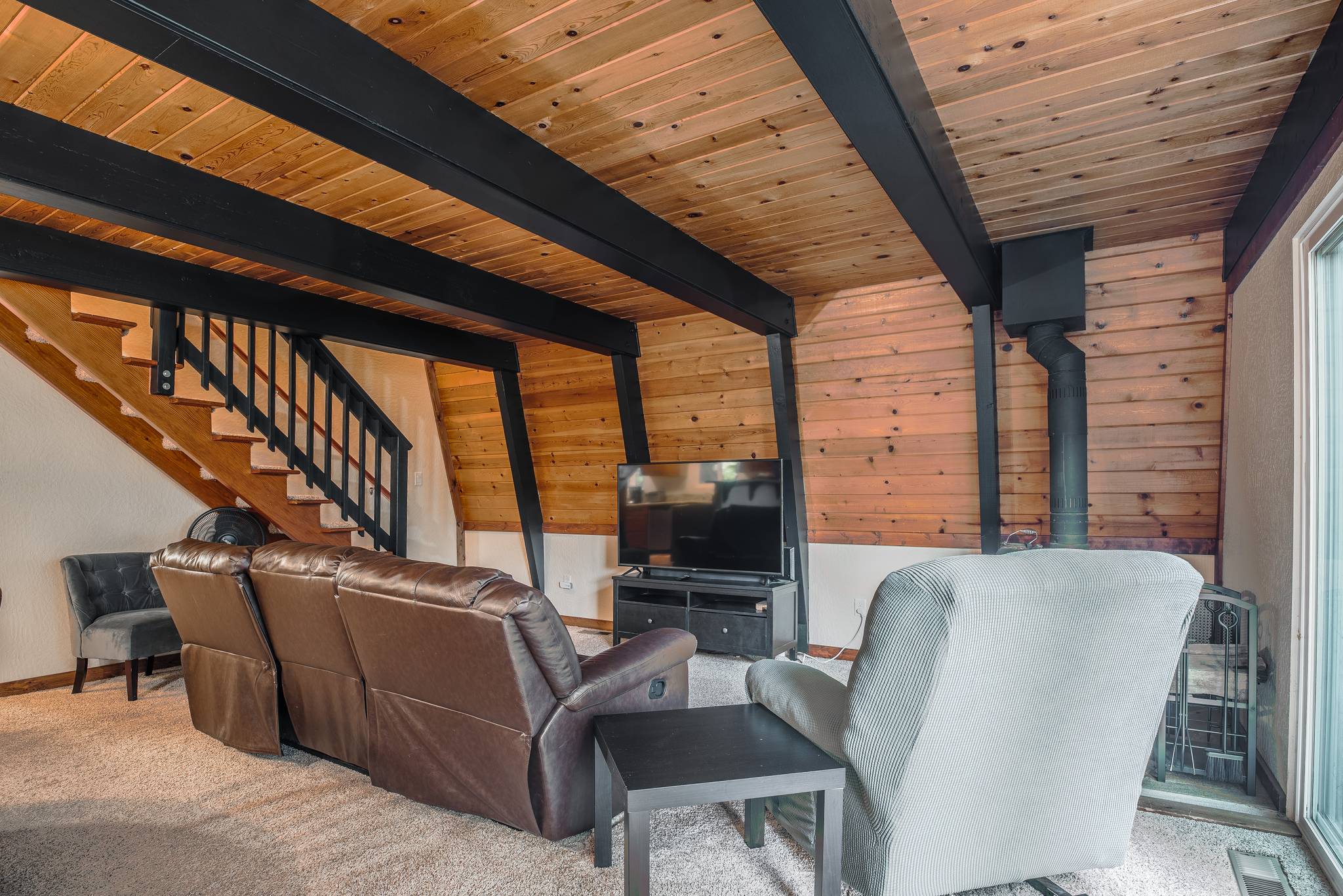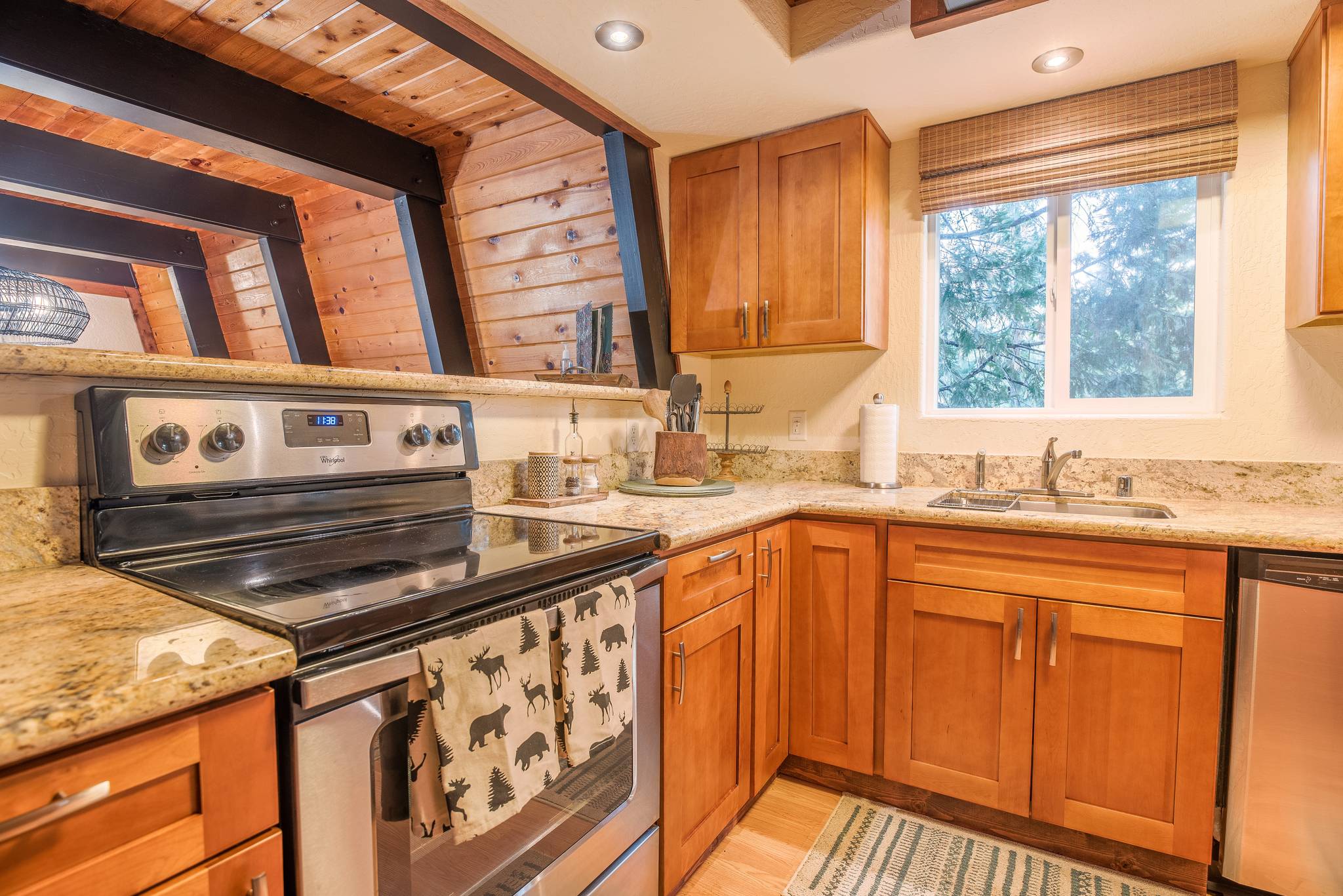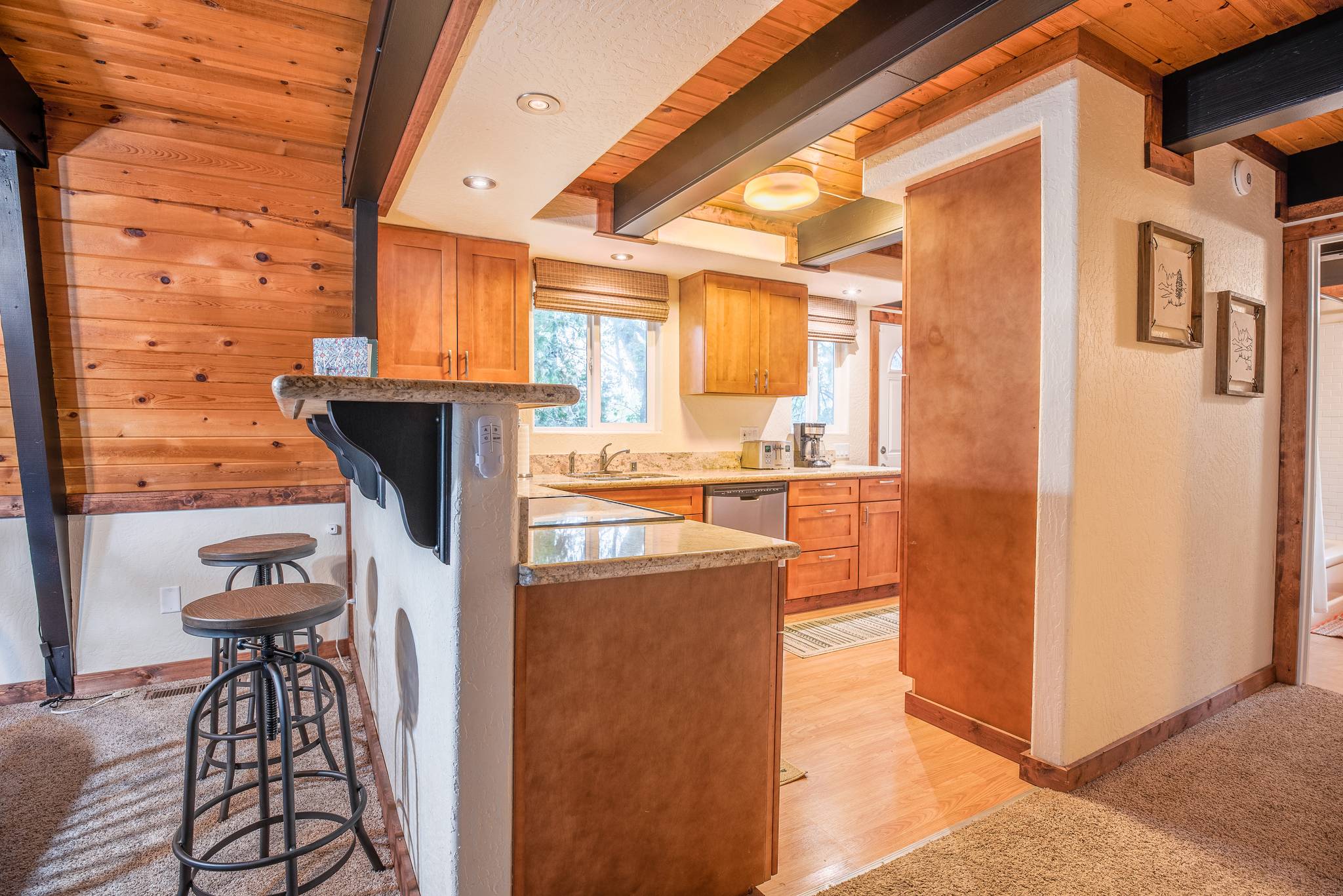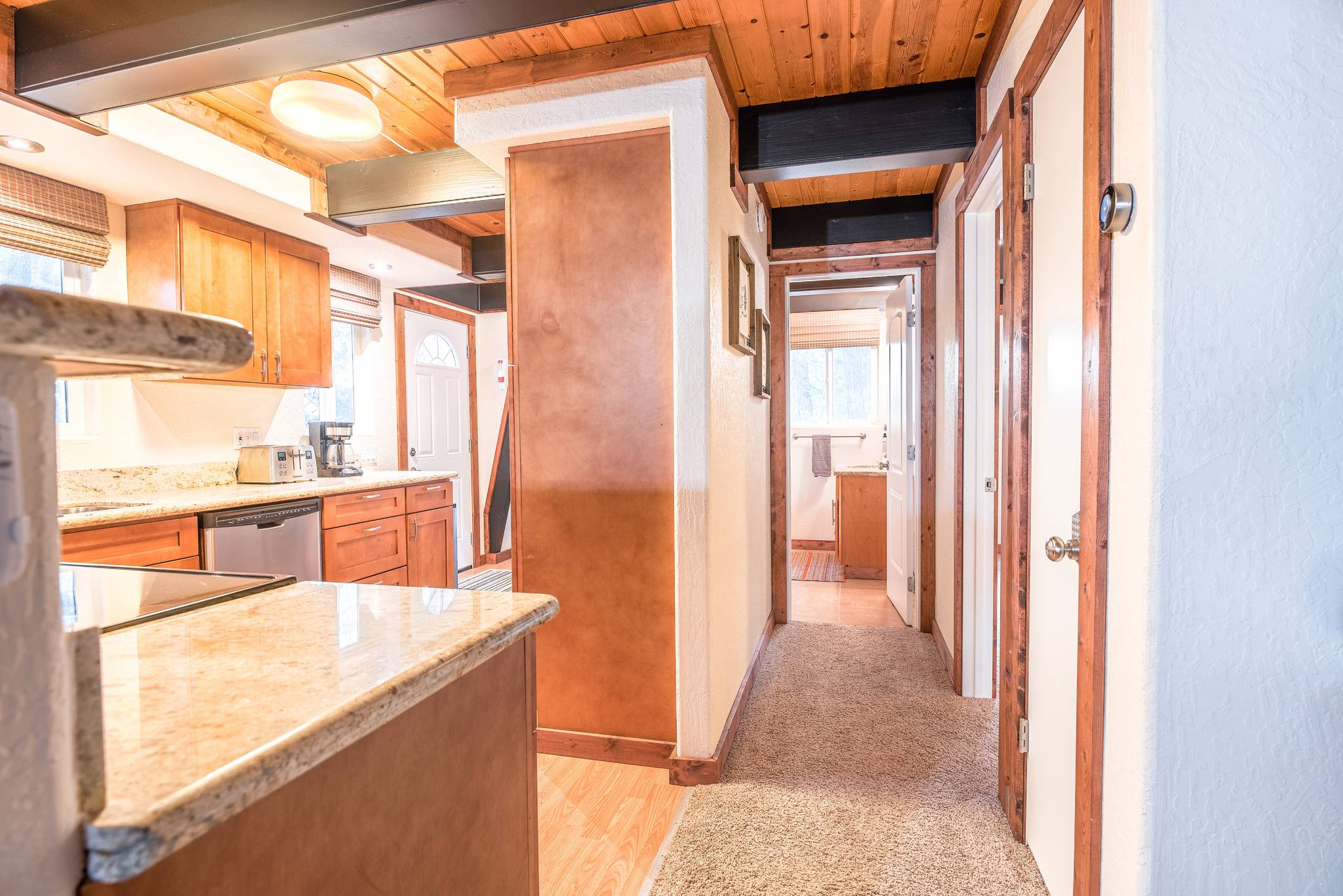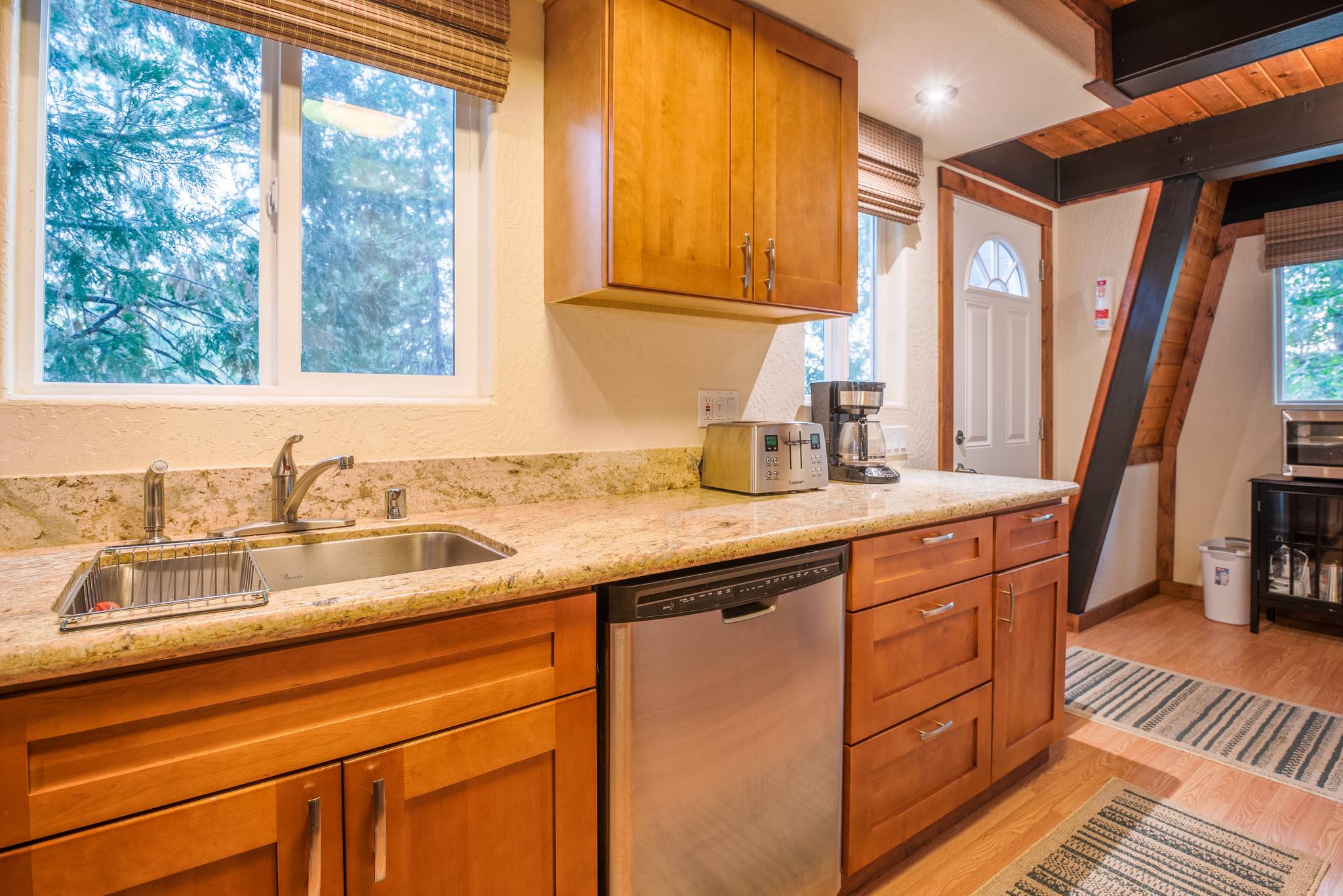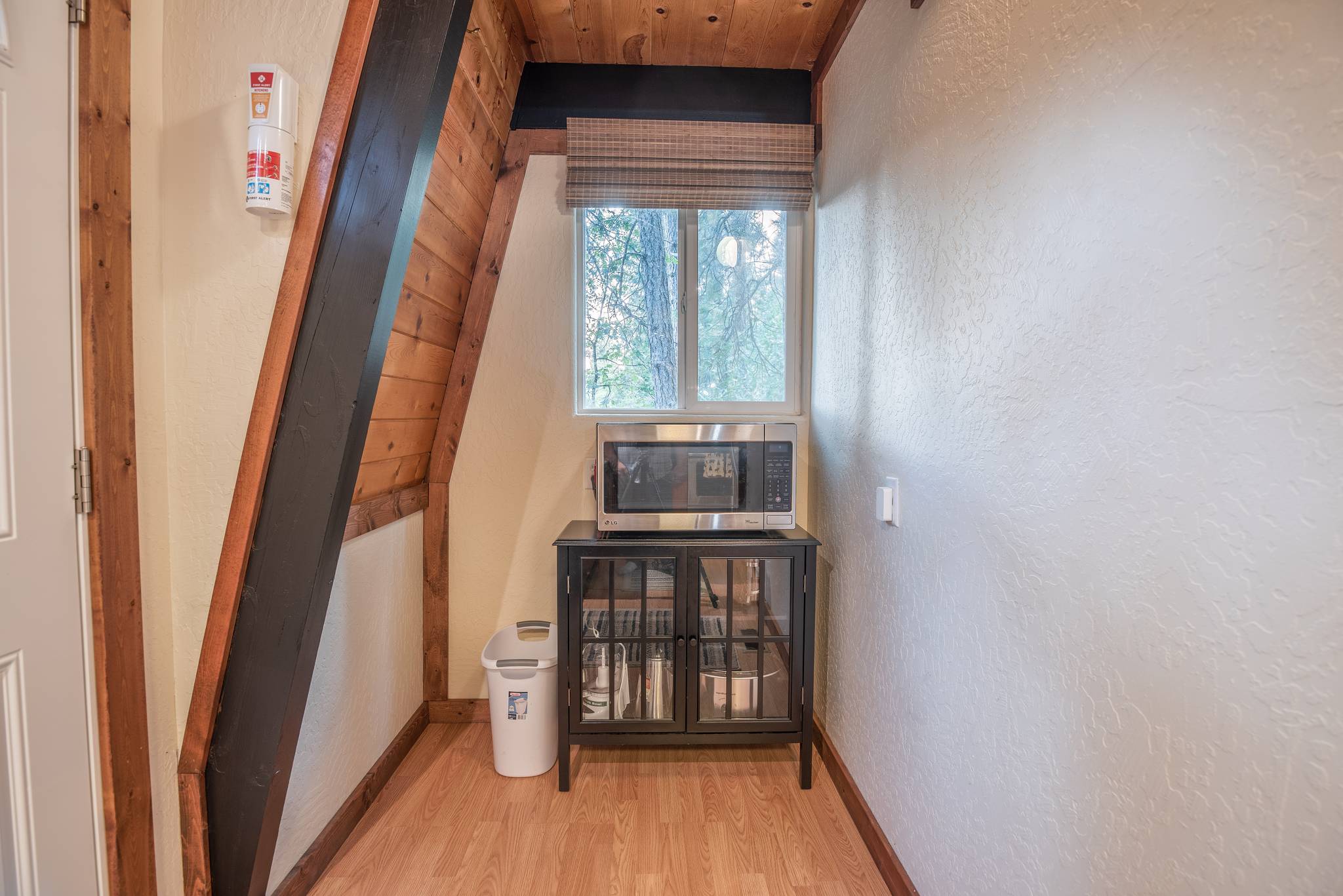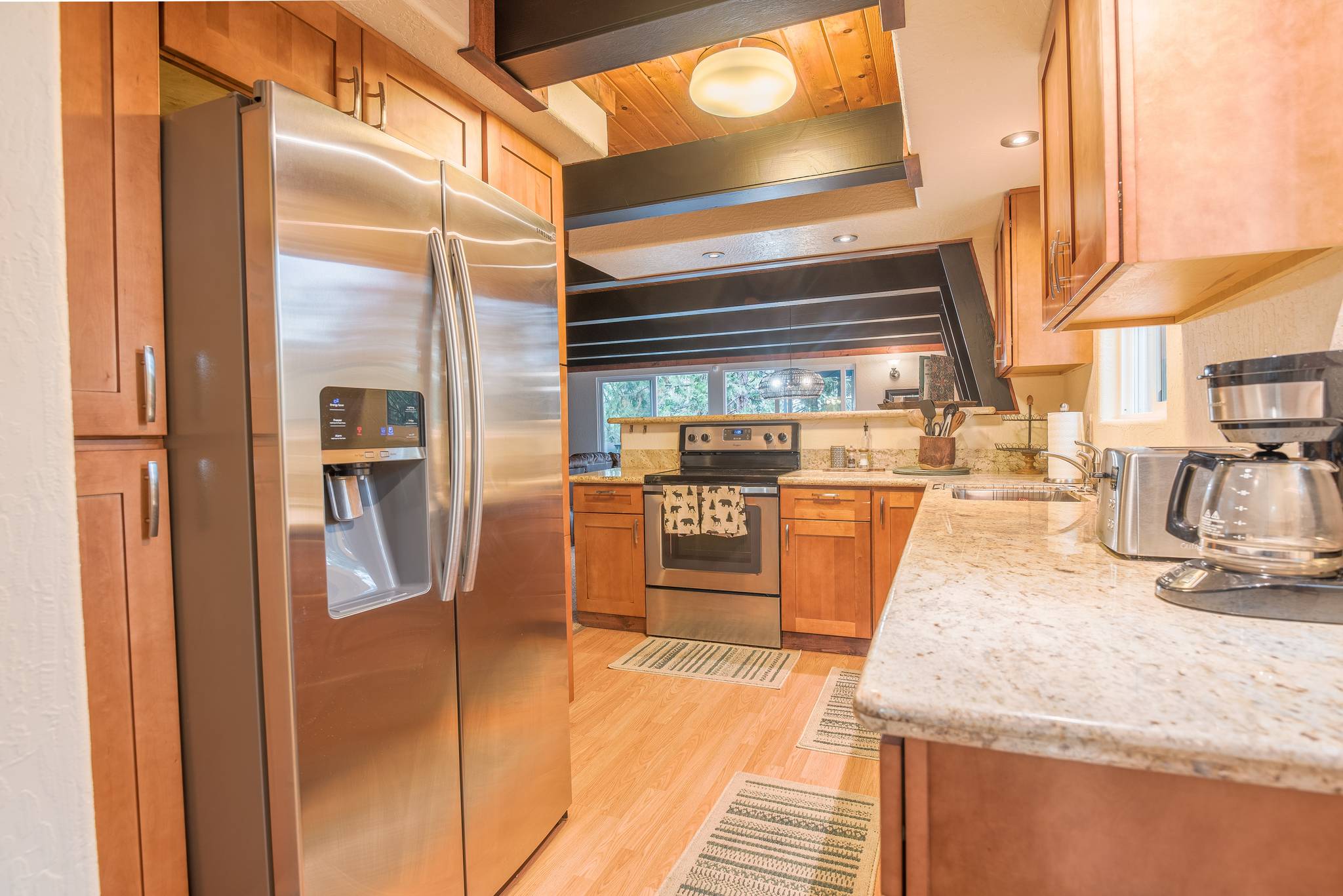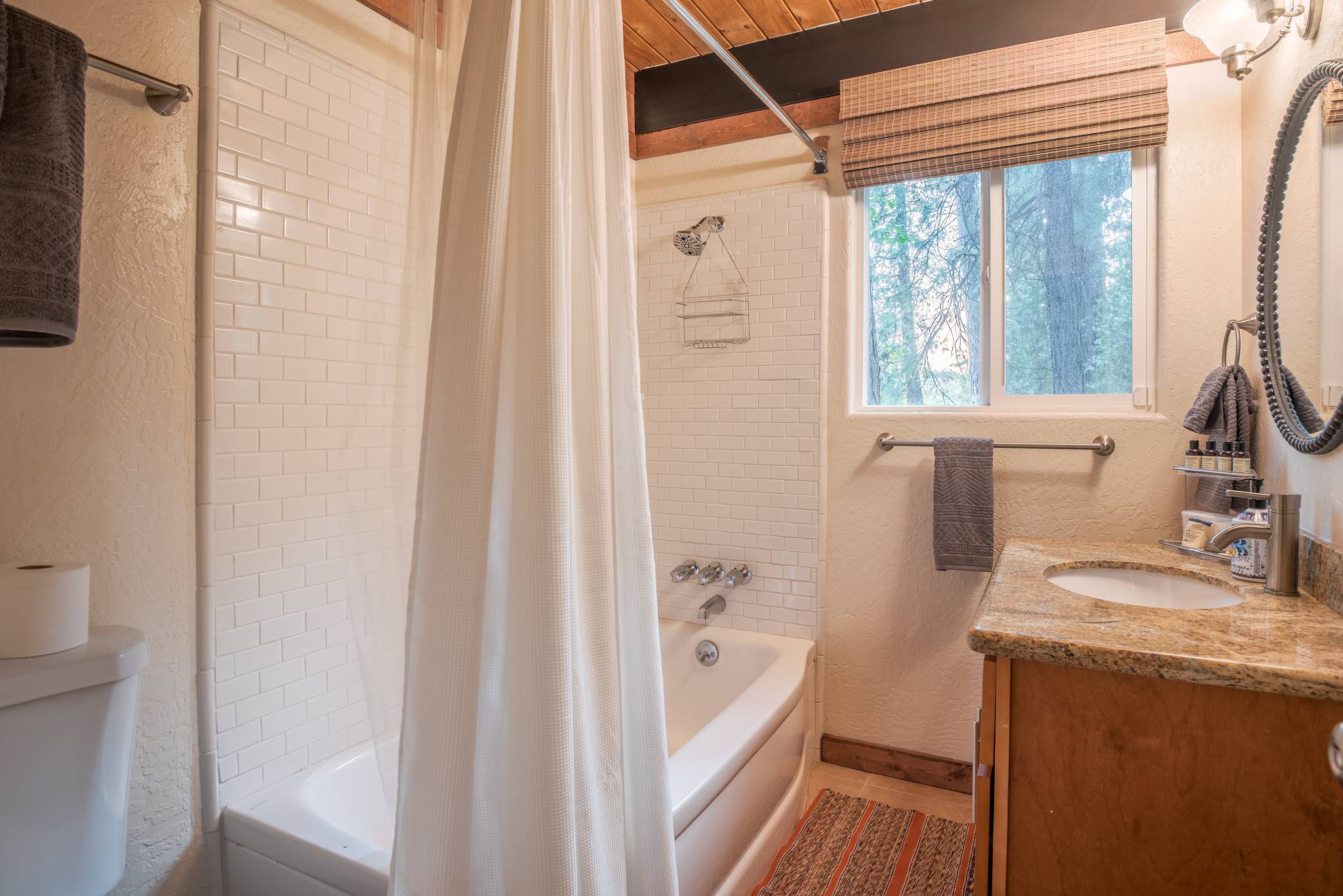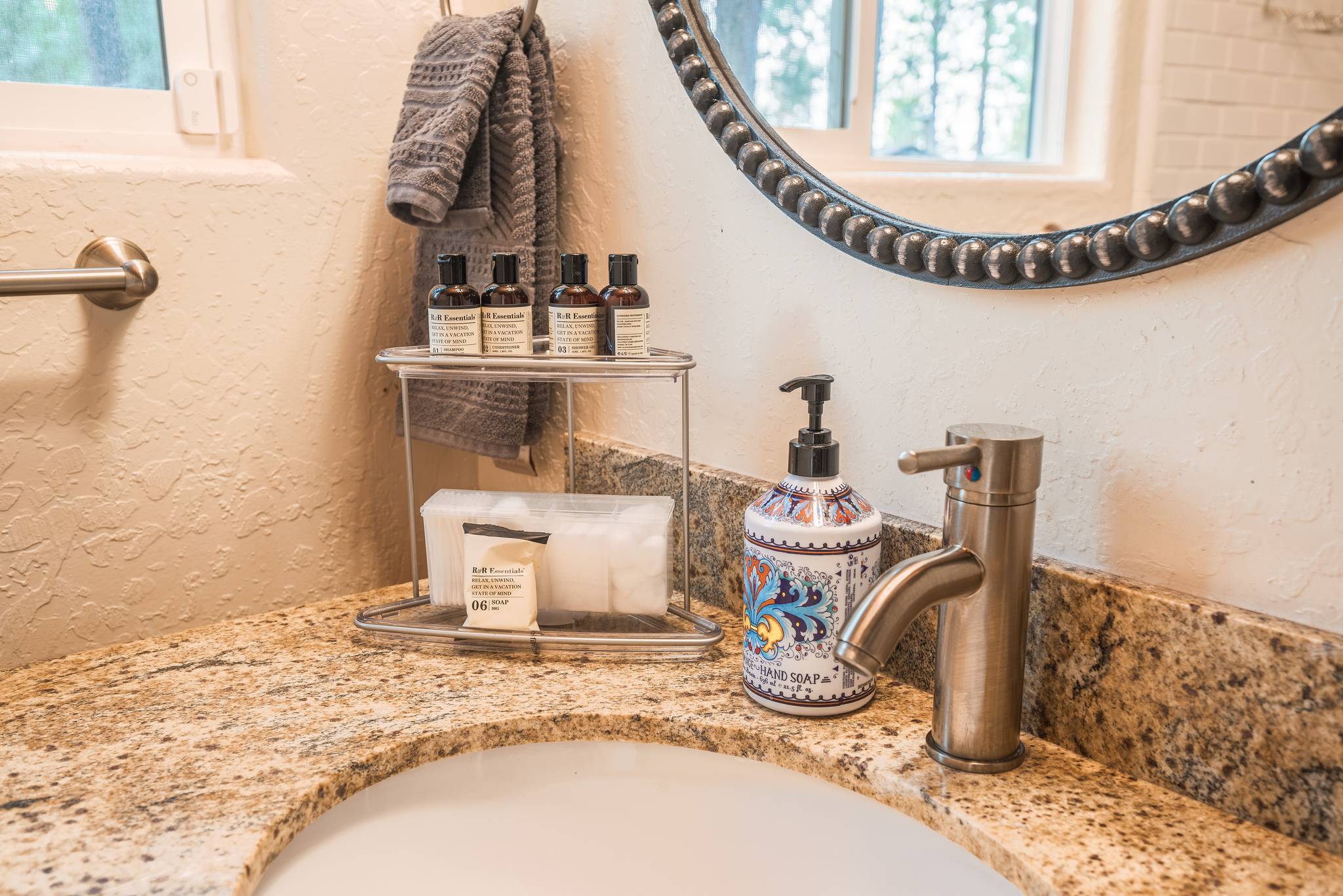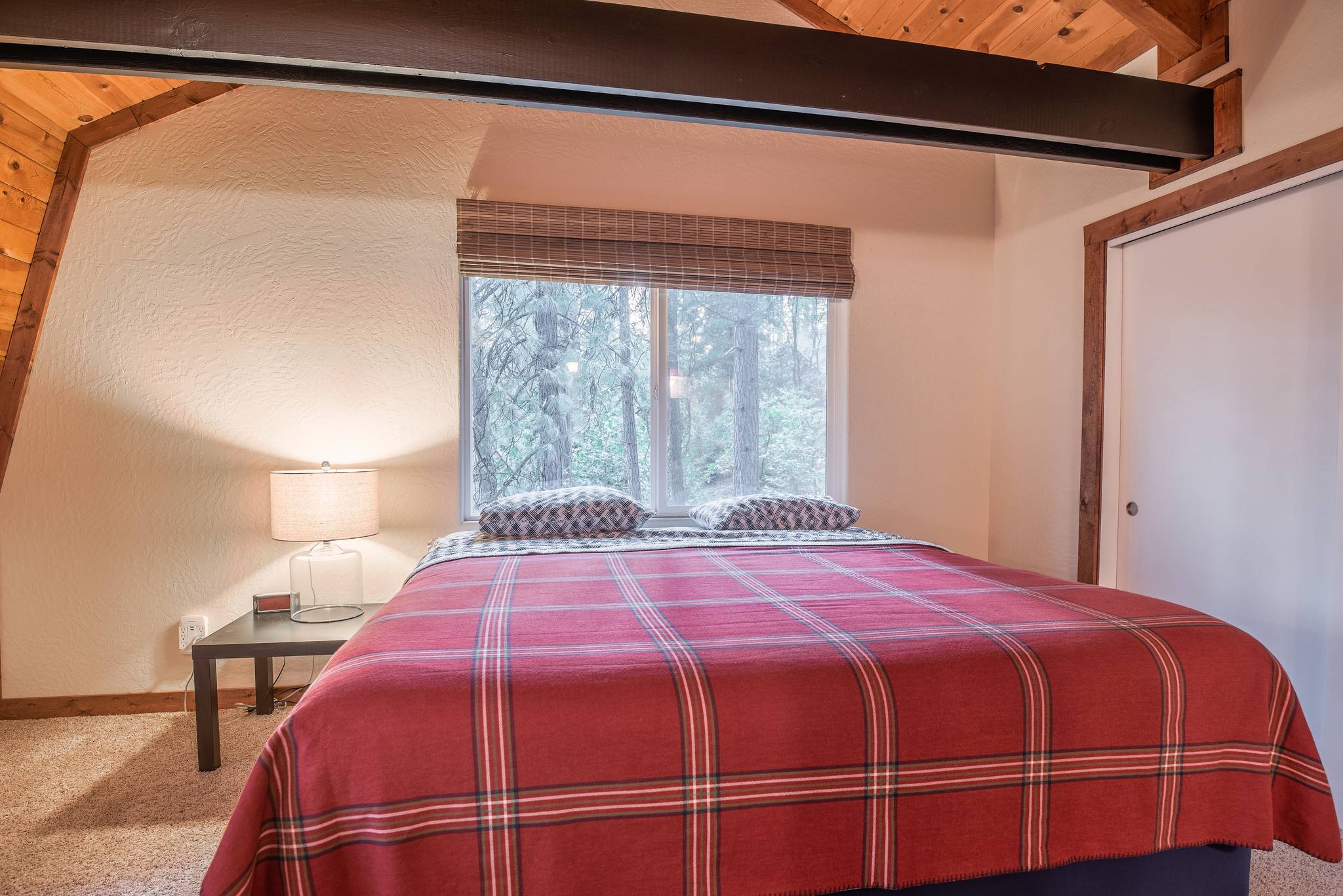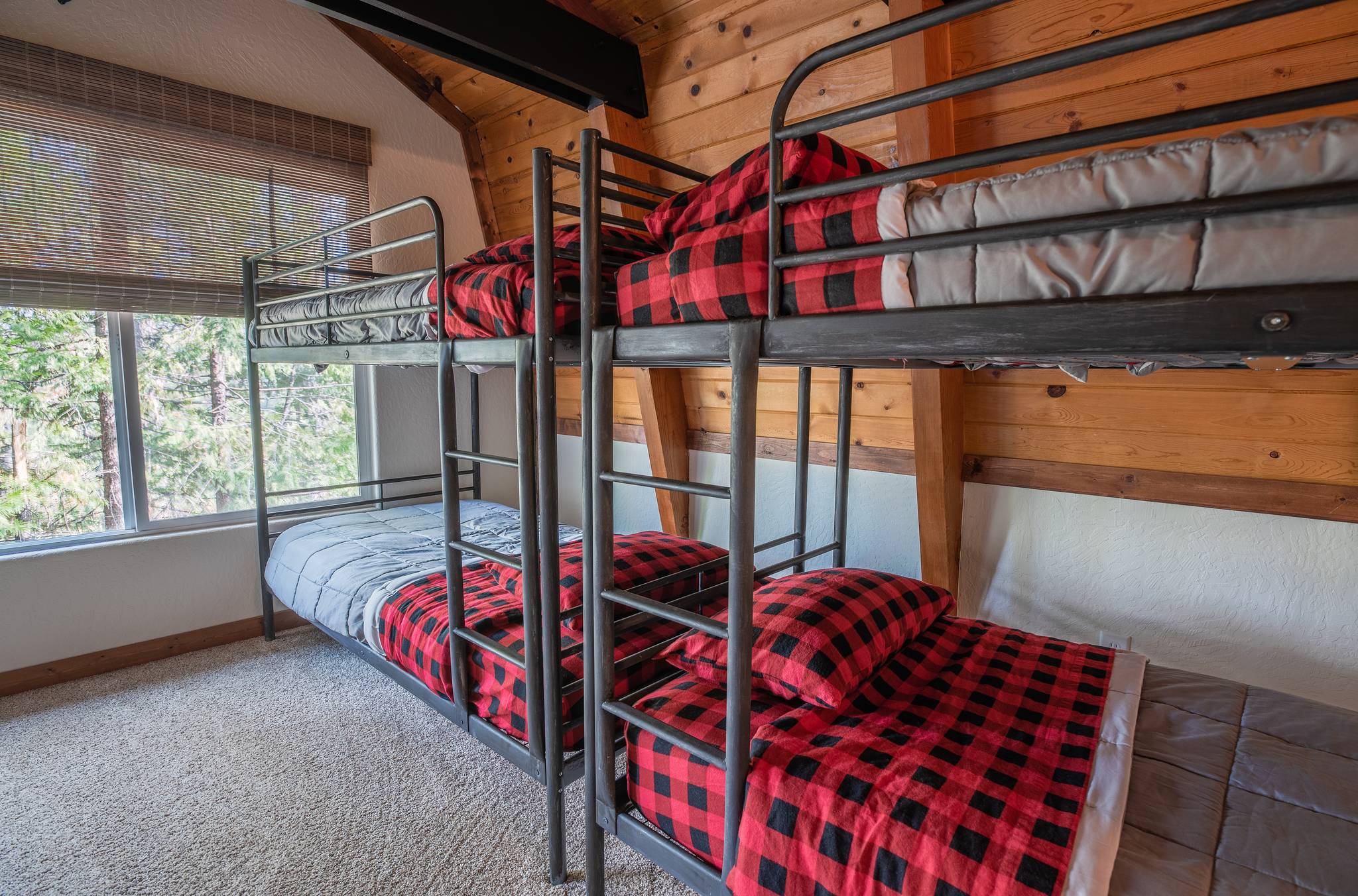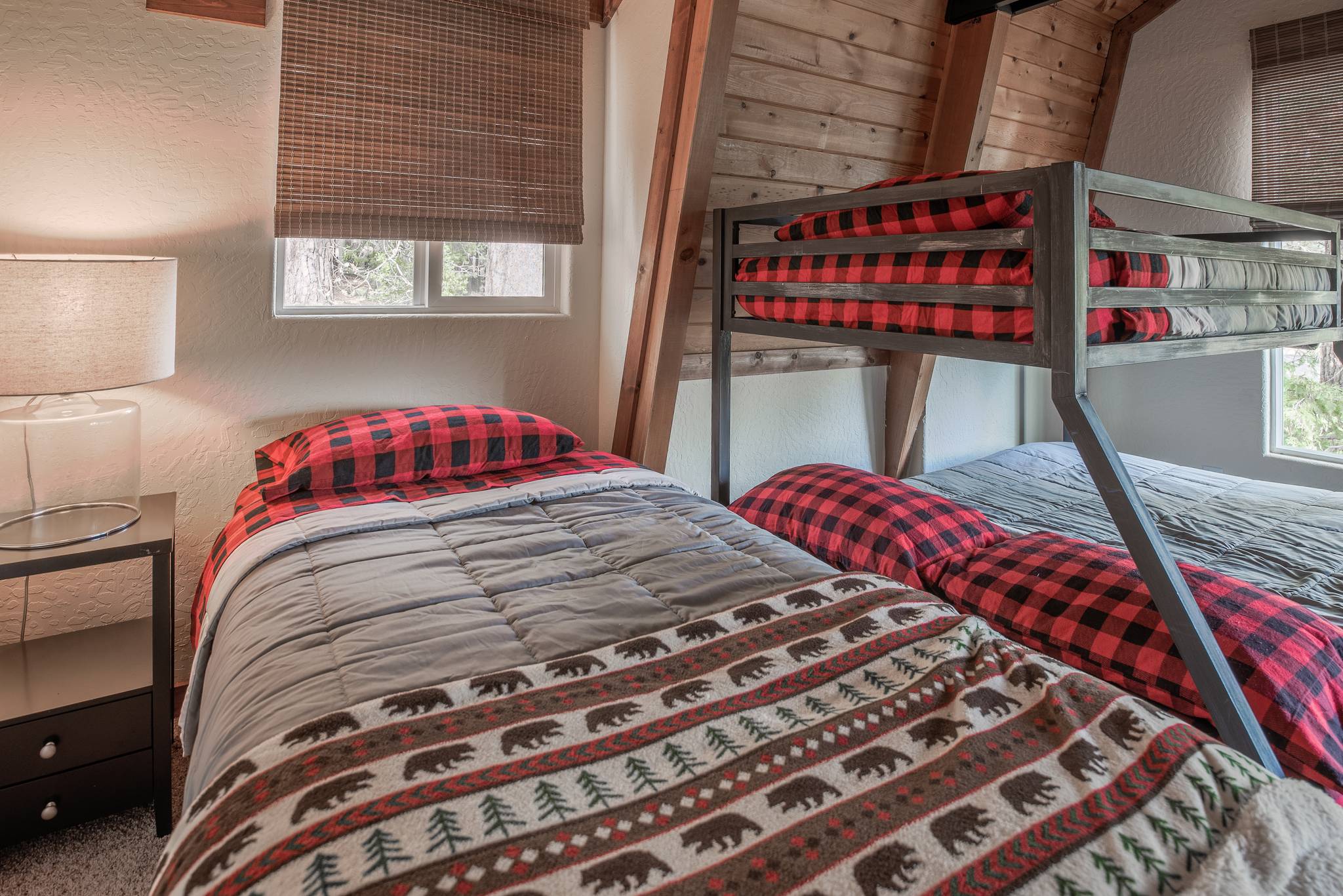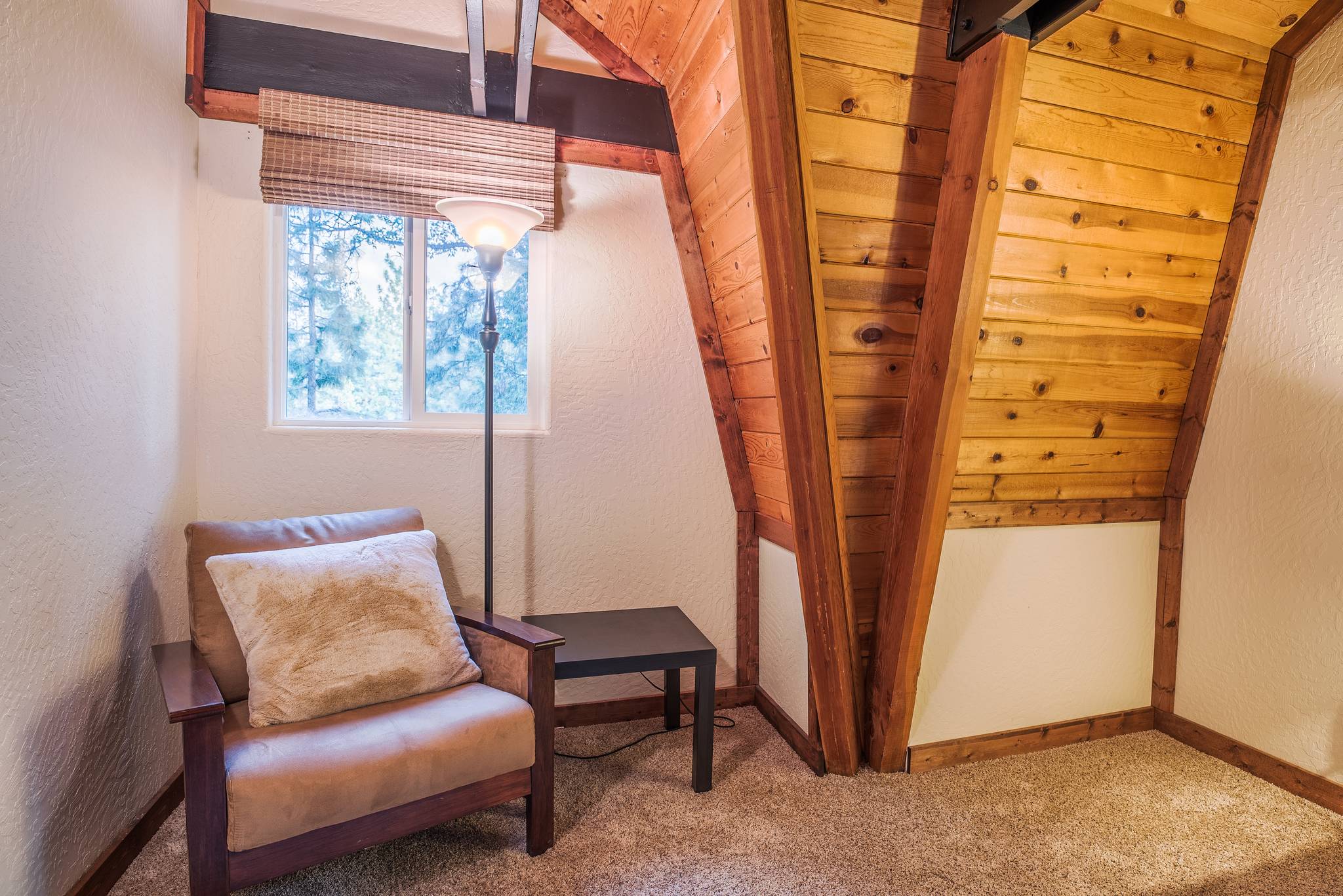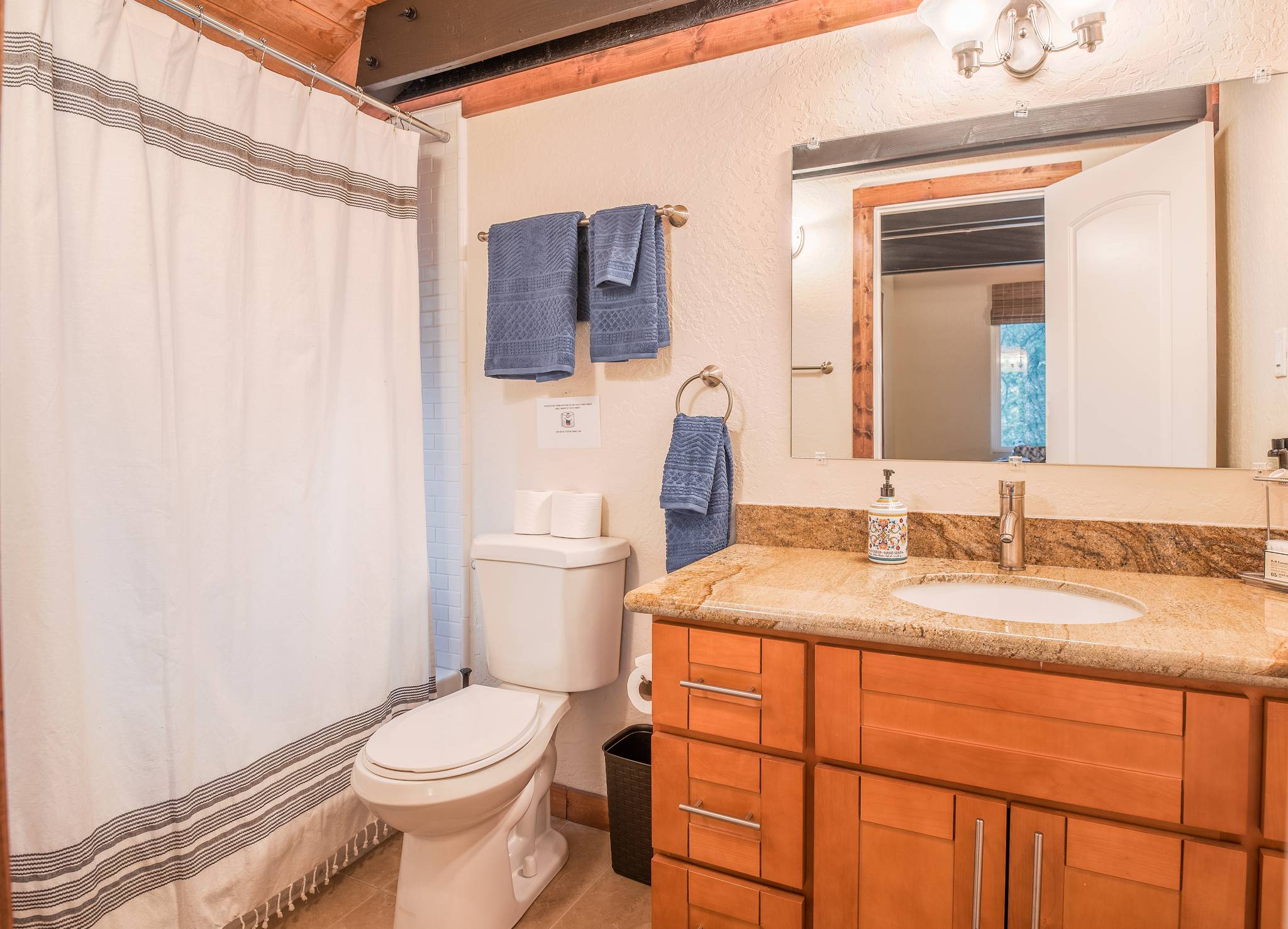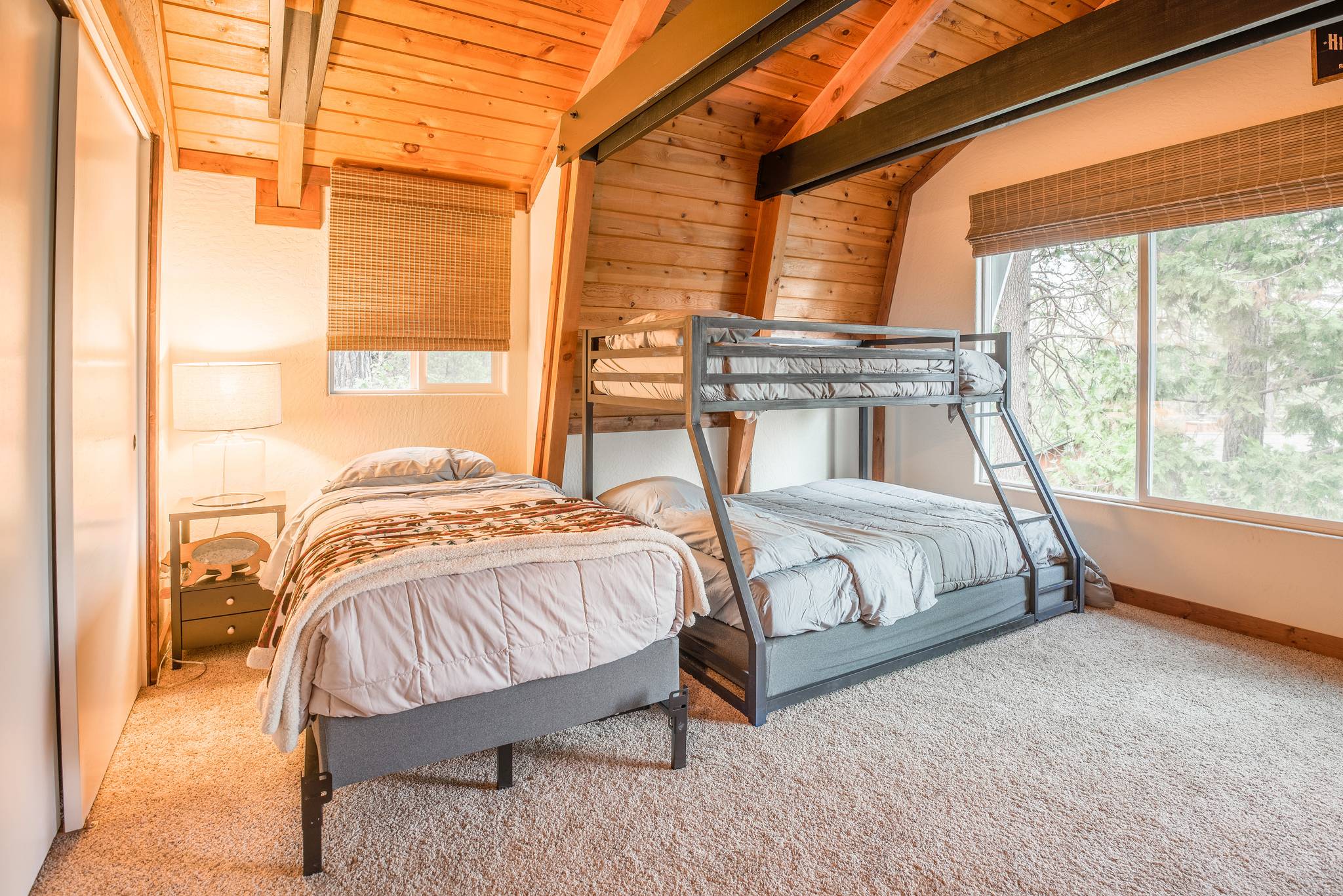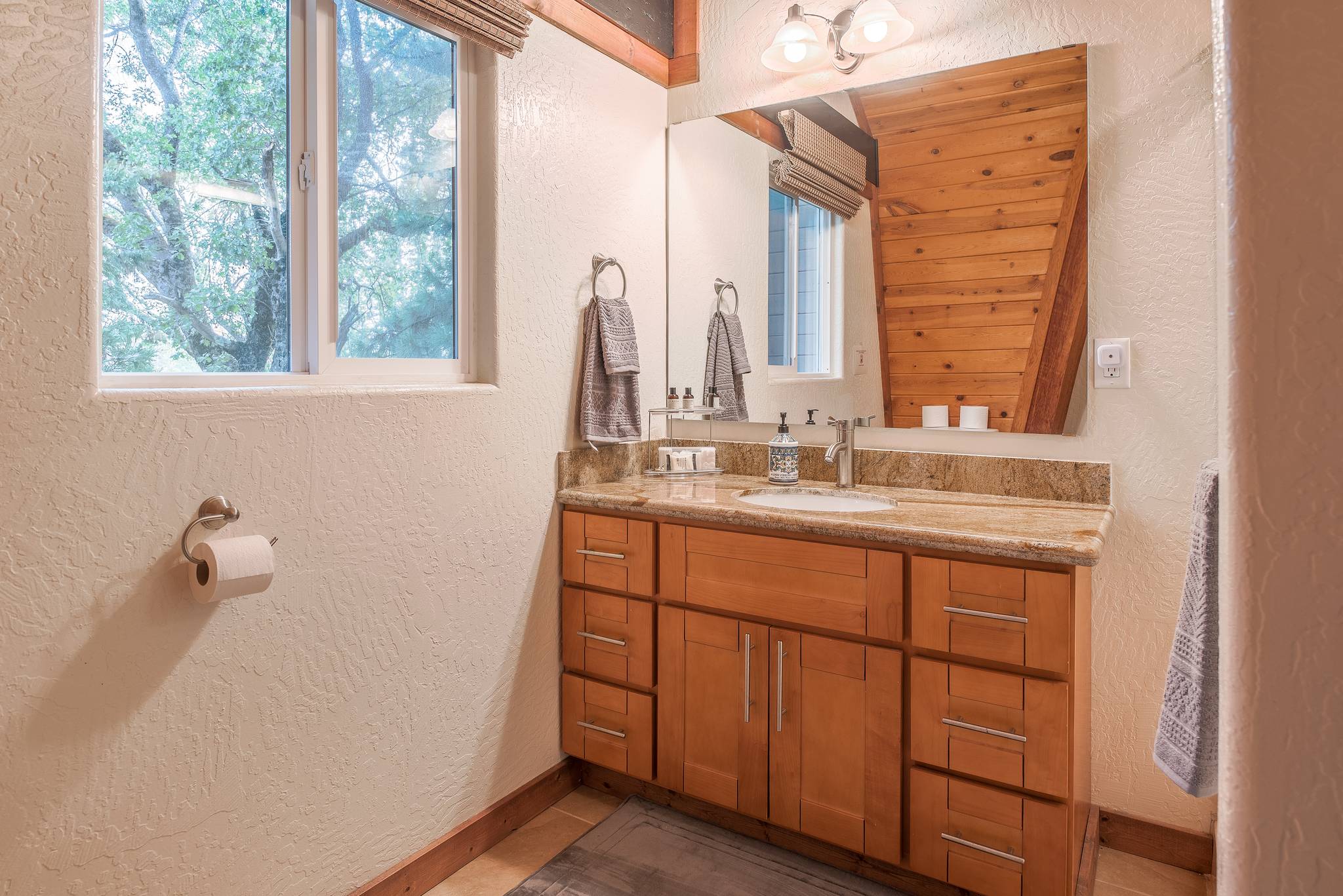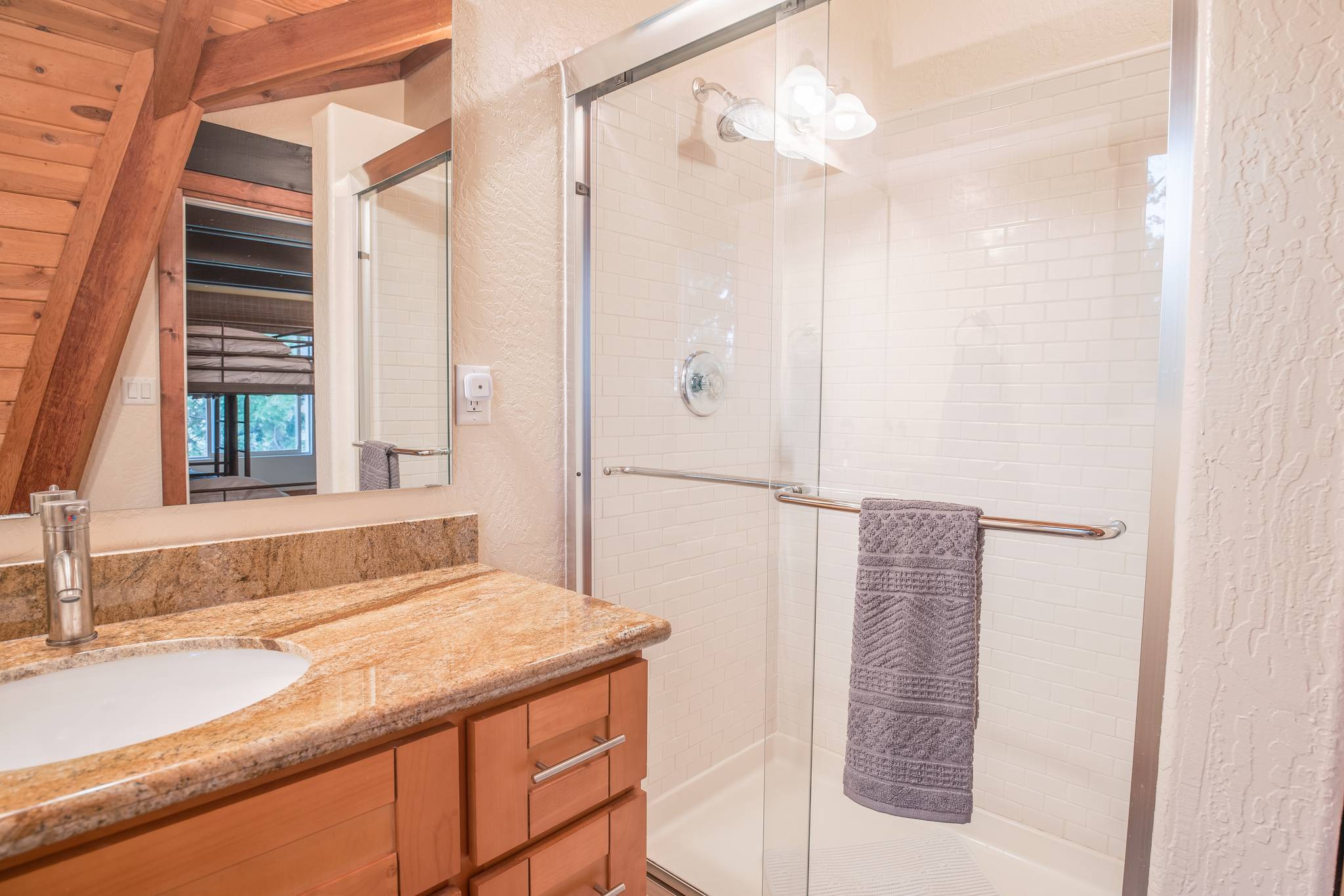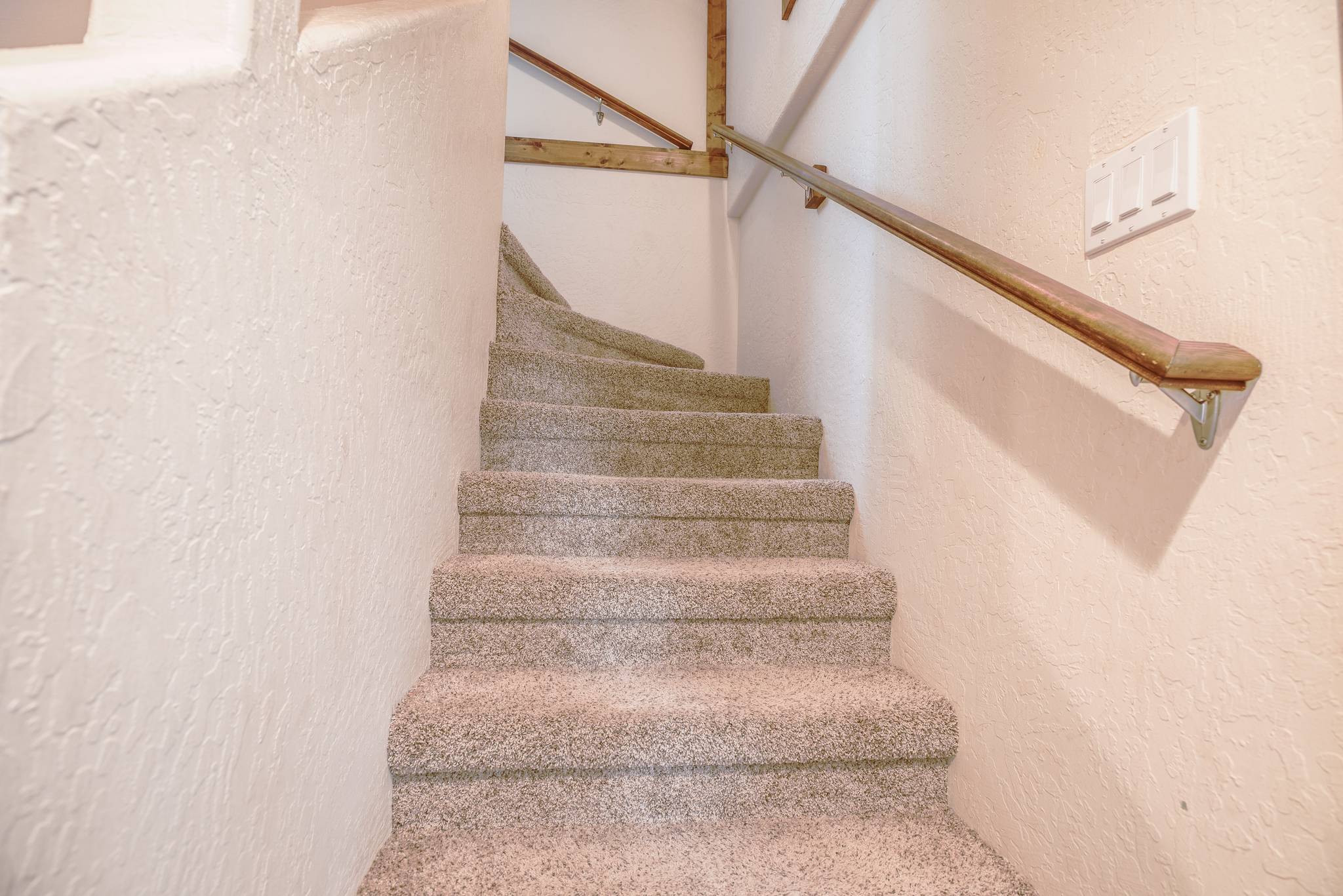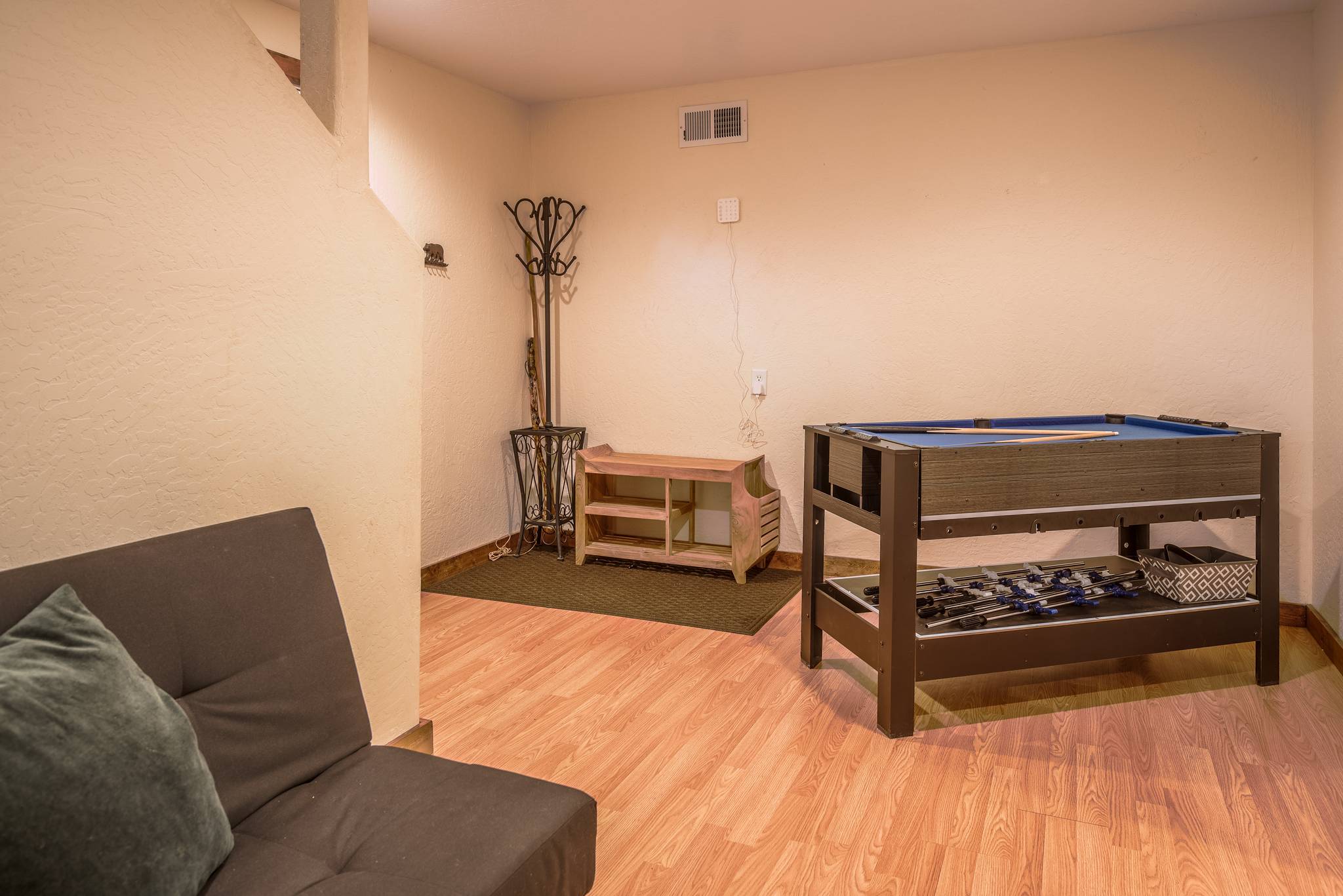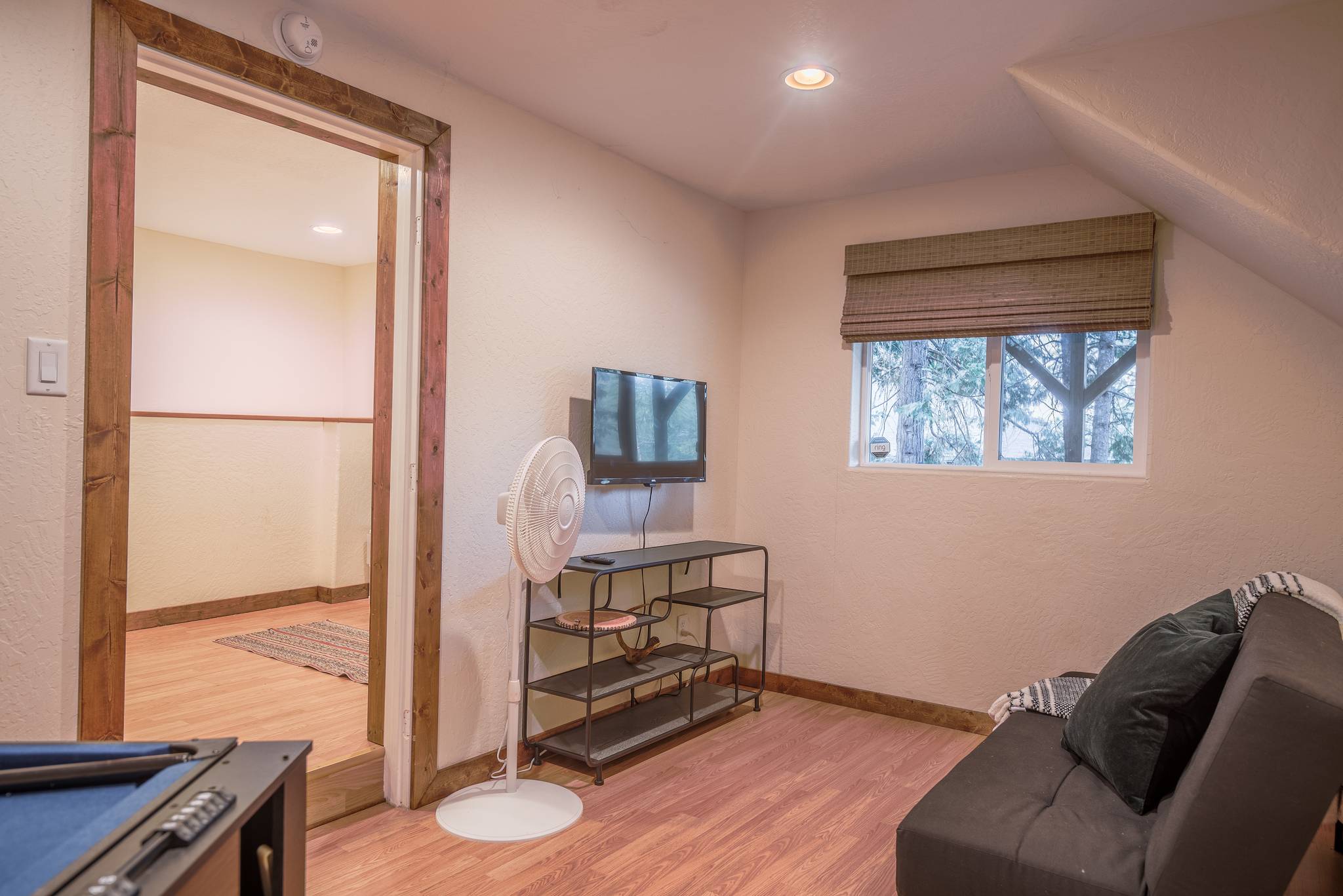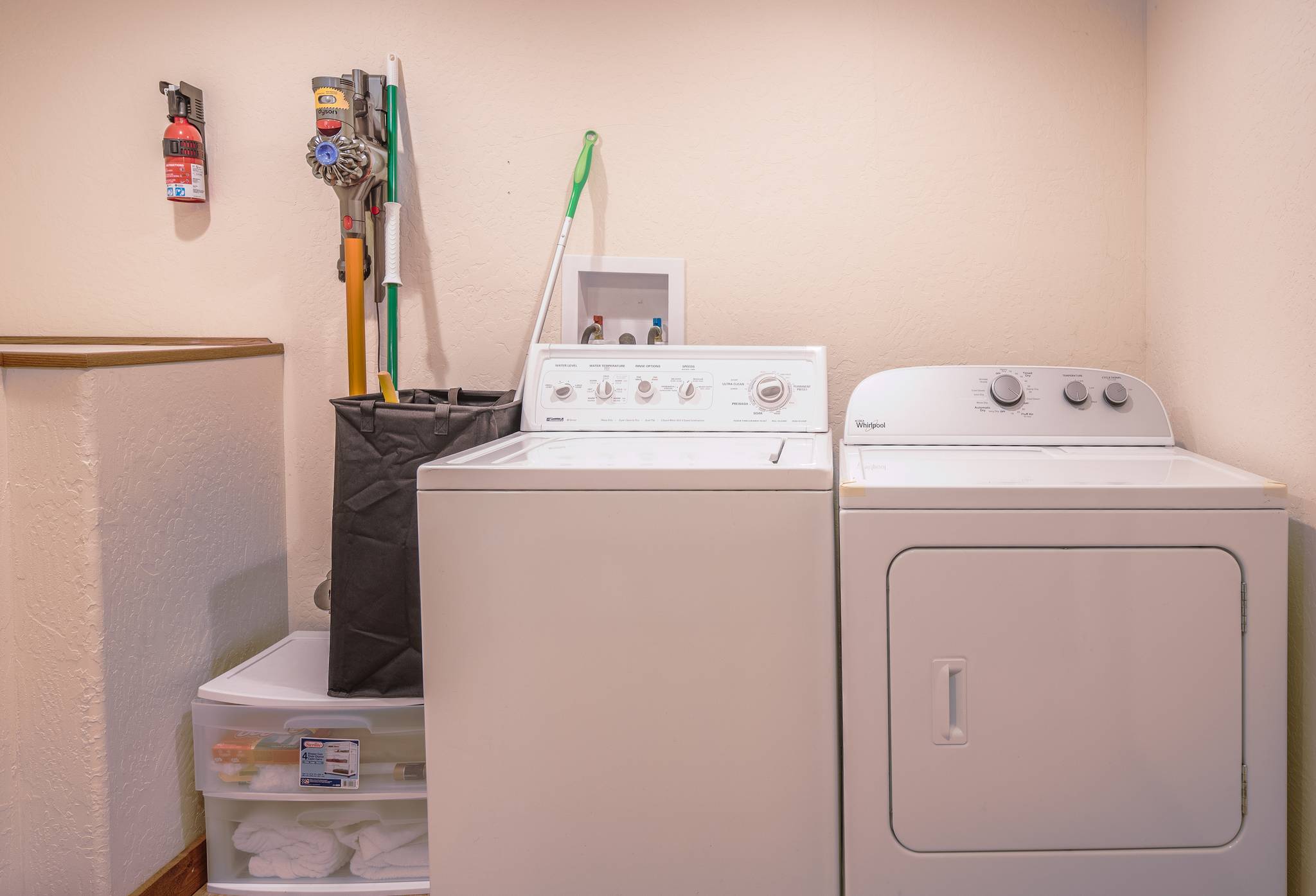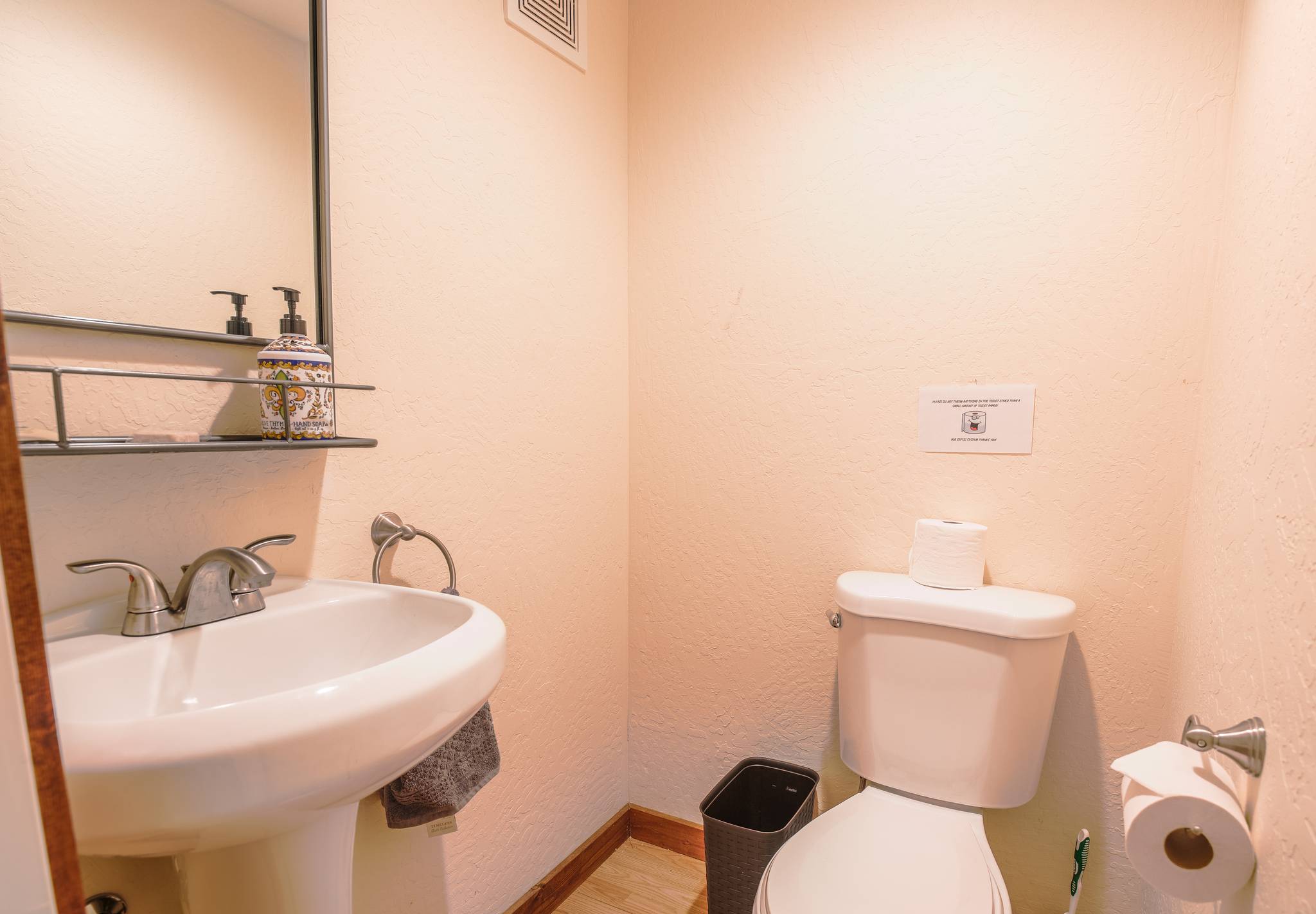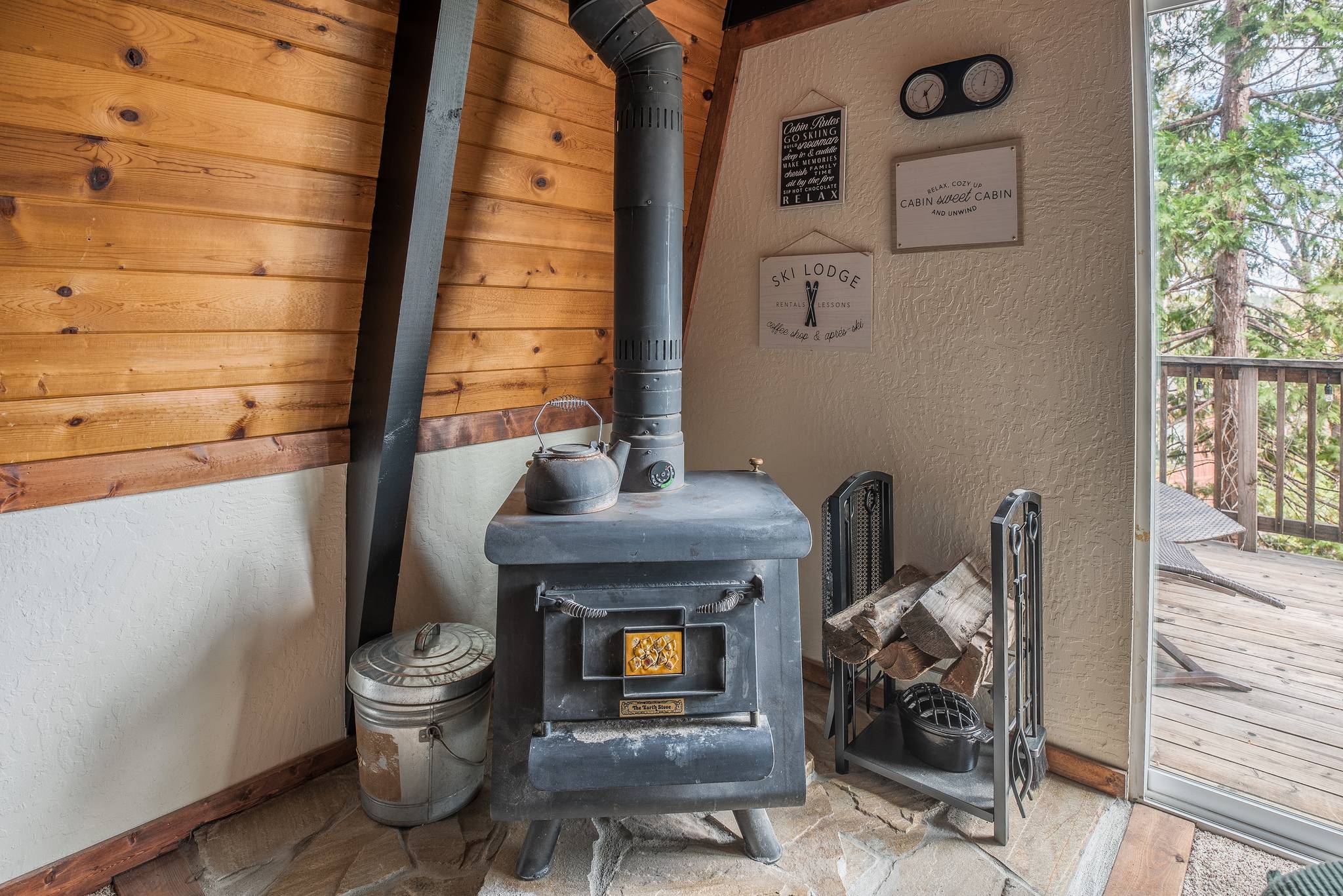 Availability
Key

| | | | | | | | |
| --- | --- | --- | --- | --- | --- | --- | --- |
| # | Night Available | # | Night Unavailable | # | Arrive Only | # | Depart Only |
January 2022
Su
Mo
Tu
We
Th
Fr
Sa

1




2




3




4




5




6




7




8




9




10




11




12




13




14




15




16




17




18




19




20




21




22




23




$229

/nt

24




$229

/nt

25




$229

/nt

26




$229

/nt

27




$229

/nt

28




29




30




$229

/nt

31




$229

/nt
February 2022
Su
Mo
Tu
We
Th
Fr
Sa

1




$229

/nt

2




$229

/nt

3




$229

/nt

4




$229

/nt

5




$229

/nt

6




$229

/nt

7




$229

/nt

8




$229

/nt

9




$229

/nt

10




$229

/nt

11




$229

/nt

12




$229

/nt

13




$229

/nt

14




$229

/nt

15




$229

/nt

16




$229

/nt

17




$229

/nt

18




19




20




21




22




23




$229

/nt

24




$229

/nt

25




$229

/nt

26




$229

/nt

27




$229

/nt

28




$229

/nt
March 2022
Su
Mo
Tu
We
Th
Fr
Sa

1




$229

/nt

2




$229

/nt

3




$229

/nt

4




$229

/nt

5




$229

/nt

6




$229

/nt

7




$229

/nt

8




$229

/nt

9




$229

/nt

10




$229

/nt

11




$229

/nt

12




$229

/nt

13




$229

/nt

14




$229

/nt

15




$229

/nt

16




$229

/nt

17




$229

/nt

18




$229

/nt

19




$229

/nt

20




$229

/nt

21




$229

/nt

22




$229

/nt

23




$229

/nt

24




$229

/nt

25




$229

/nt

26




$229

/nt

27




$229

/nt

28




$229

/nt

29




$229

/nt

30




$229

/nt

31




$229

/nt
April 2022
Su
Mo
Tu
We
Th
Fr
Sa

1




2




3




4




5




6




7




8




9




10




11




12




13




14




15




16




17




18




19




20




21




22




23




24




25




26




27




28




29




30



May 2022
Su
Mo
Tu
We
Th
Fr
Sa

1




2




3




4




5




6




7




8




9




10




11




12




13




14




15




16




17




18




19




20




21




22




23




24




25




26




27




28




29




30




31



June 2022
Su
Mo
Tu
We
Th
Fr
Sa

1




2




3




4




5




6




7




8




9




10




11




12




13




14




15




16




17




18




19




20




21




22




23




24




25




26




27




28




29




30



July 2022
Su
Mo
Tu
We
Th
Fr
Sa

1




2




3




4




5




6




7




8




9




10




11




12




13




14




15




16




17




18




19




20




21




22




23




24




25




26




27




28




29




30




31



August 2022
Su
Mo
Tu
We
Th
Fr
Sa

1




2




3




4




5




6




7




8




9




10




11




12




13




14




15




16




17




18




19




20




21




22




23




24




25




26




27




28




29




30




31



September 2022
Su
Mo
Tu
We
Th
Fr
Sa

1




2




3




4




5




6




7




8




9




10




11




12




13




14




15




16




17




18




19




20




21




22




23




24




25




26




27




28




29




30



October 2022
Su
Mo
Tu
We
Th
Fr
Sa

1




2




3




4




5




6




7




8




9




10




11




12




13




14




15




16




17




18




19




20




21




22




23




24




25




26




27




28




29




30




31



November 2022
Su
Mo
Tu
We
Th
Fr
Sa

1




2




3




4




5




6




7




8




9




10




11




12




13




14




15




16




17




18




19




20




21




22




23




24




25




26




27




28




29




30



December 2022
Su
Mo
Tu
We
Th
Fr
Sa

1




2




3




4




5




6




7




8




9




10




11




12




13




14




15




16




17




18




19




20




21




22




23




24




25




26




27




28




29




30




31