Row Wrapper 2
Sherry's Beary
Capacity
4 Bedrooms
3 Bath
Sleeps 8
About
This cabin is a beautiful 3+ bedroom stylish home with central heat and a/c, and has undergone a complete remodel in 2021. Everything in the home is new, including the kitchen and all appliances. 4 bedrooms and 3 full bathrooms leave space for your entire family to spread out. Each room boasts a 42-inch flatscreen tv, with a 55" tv in the master and a 75" tv in the living room! Dining table seat 6, with an additional pub table that seats 4 more. Bedroom 1 offers 2 queen beds; Bedroom 2 offers California King, Master Bedroom offers King bed. Downstairs rec room has sofa, tv, foosball and games, along with an additional bedroom (king bed) with office space and bathroom as well. Woodstove available for use as well (guest to provide firewood).
Wifi, cable tv and airplay available.
The private outdoor patio provides a weber and pellet grill and outdoor furniture, so get ready to relax and enjoy the serenity of this ultimate mountain retreat!
Located within the Blue Lake Springs private homeowners association in Arnold, you will have access to the pool and 2 lakes, rec area, tennis and bocce courts!
Bed Linens and towels provided. Maximum occupancy 10 people, no smoking, no pets.
Photos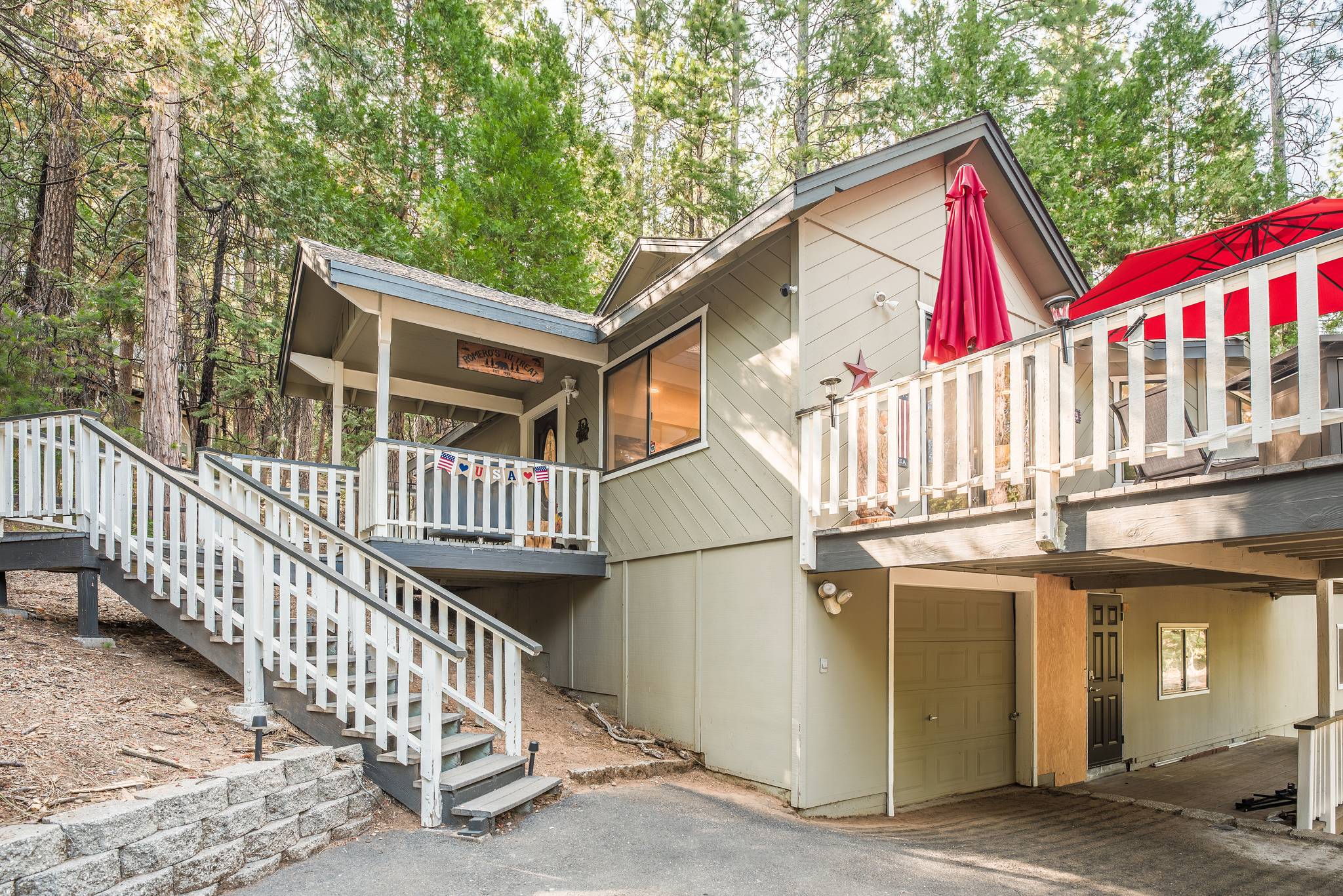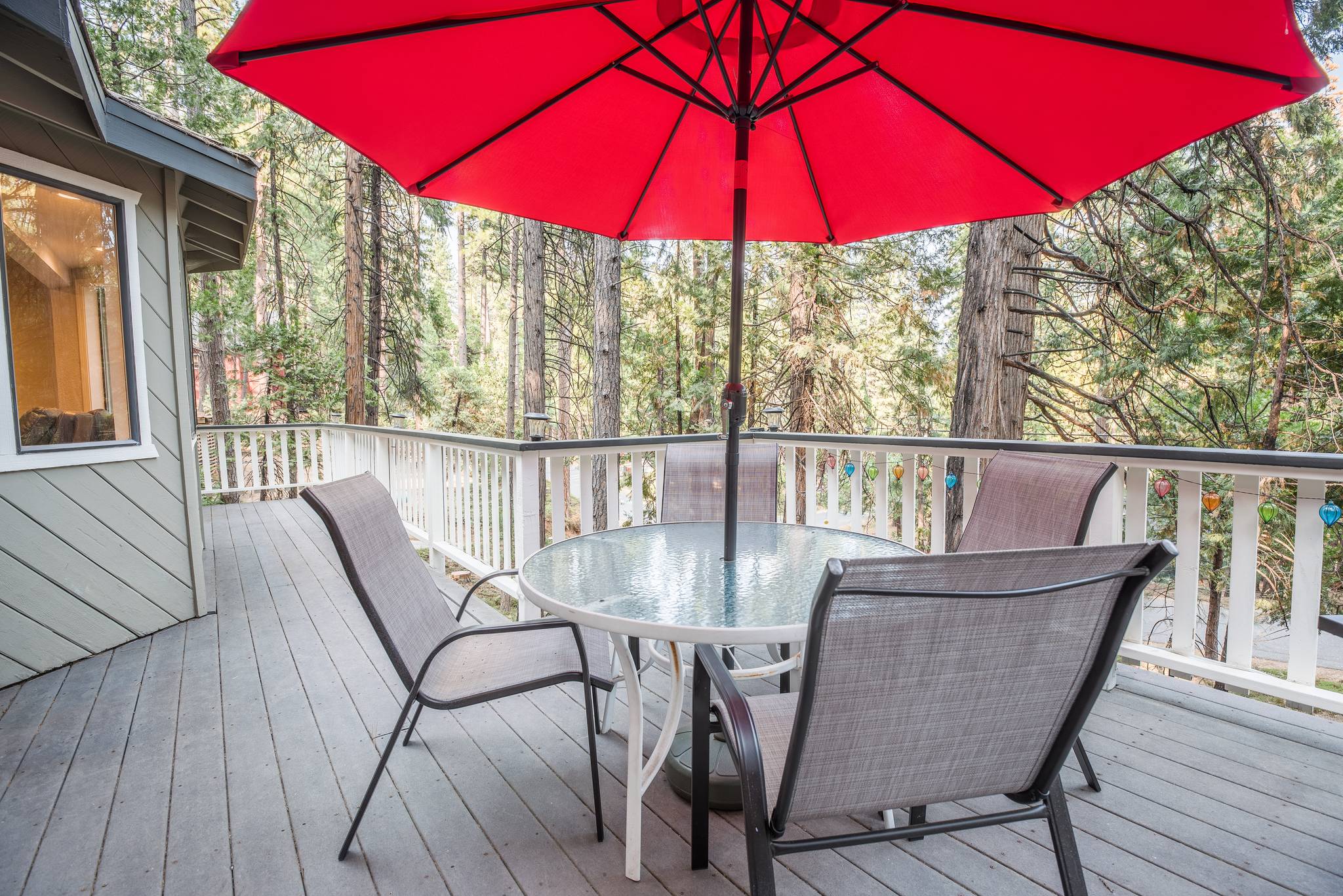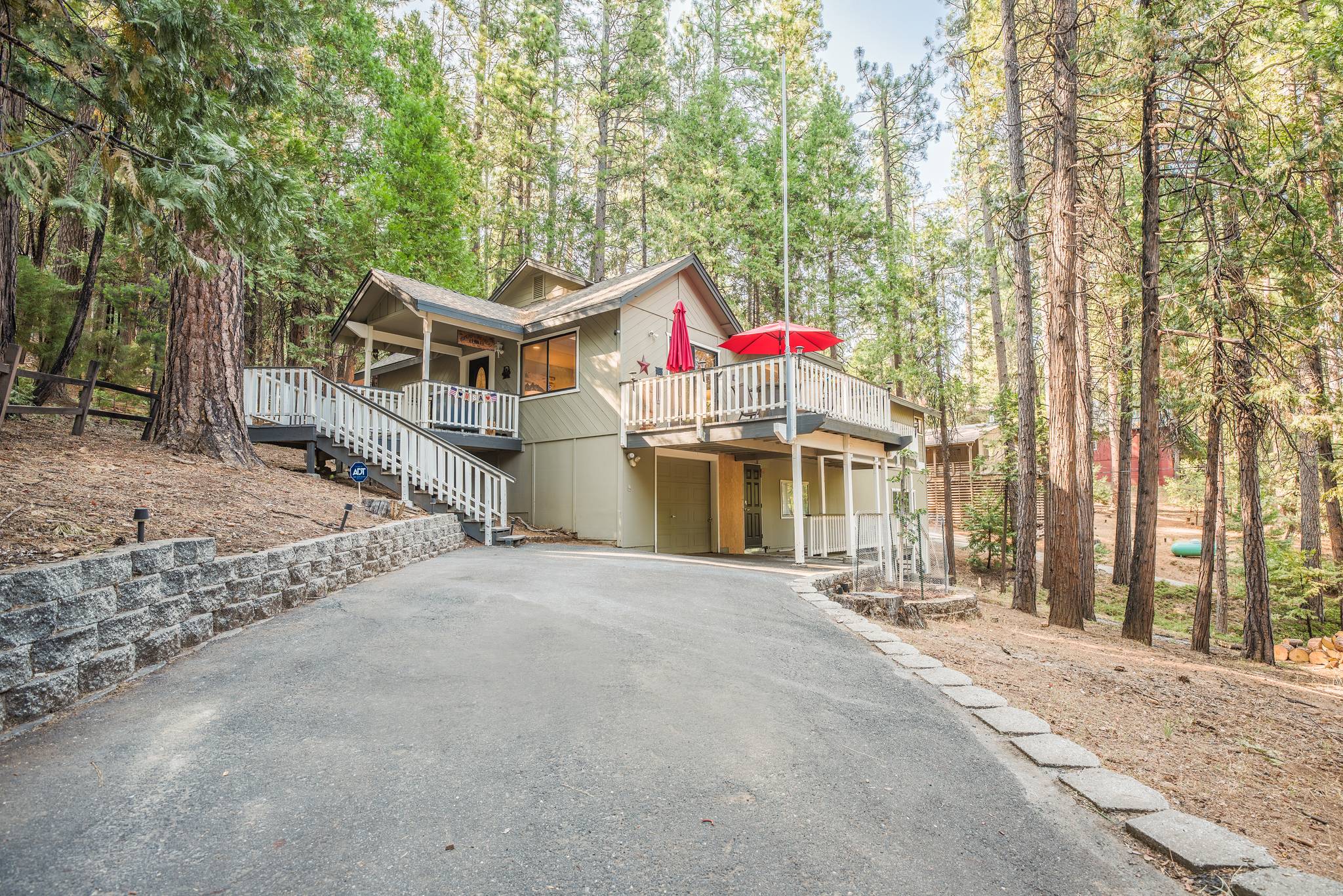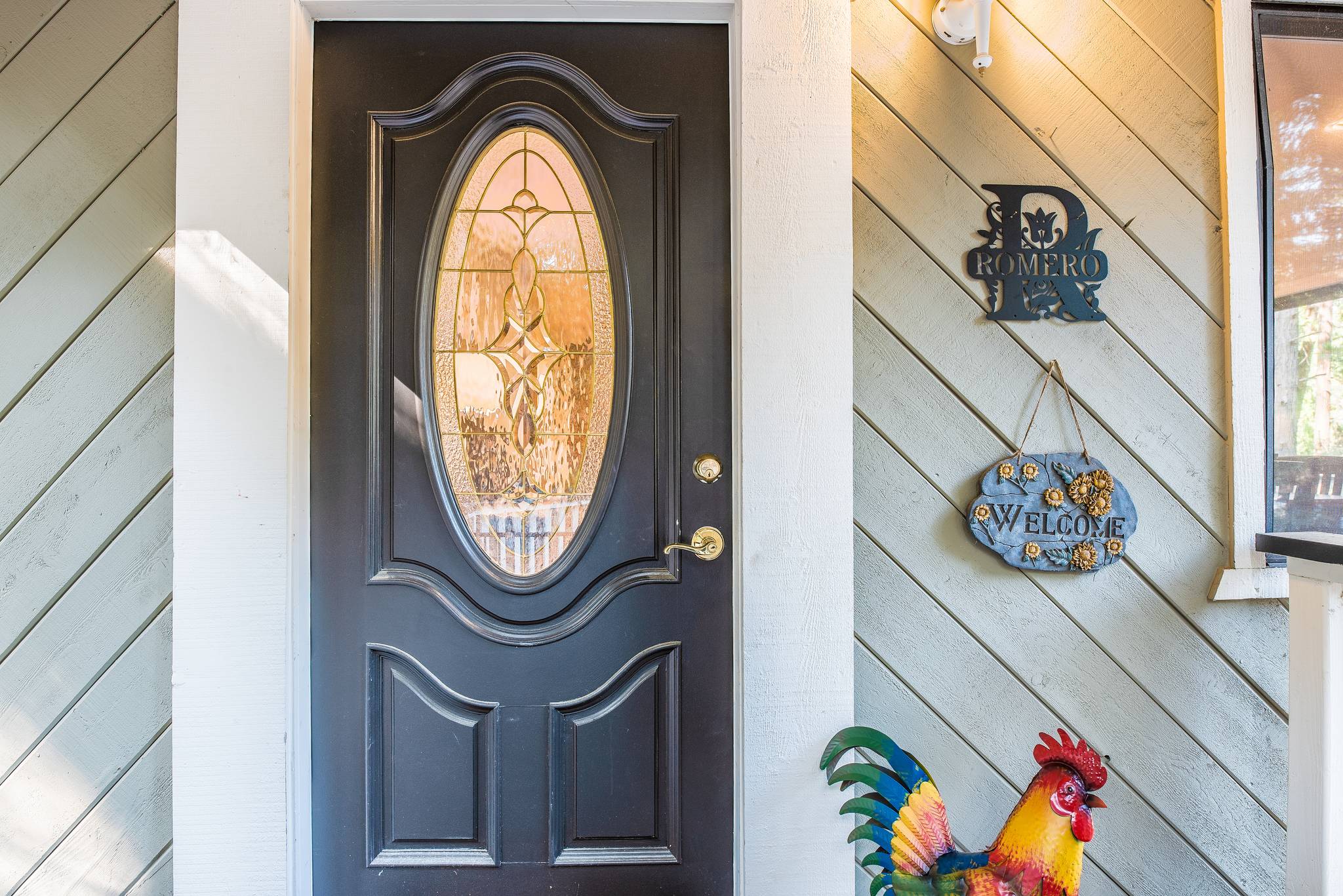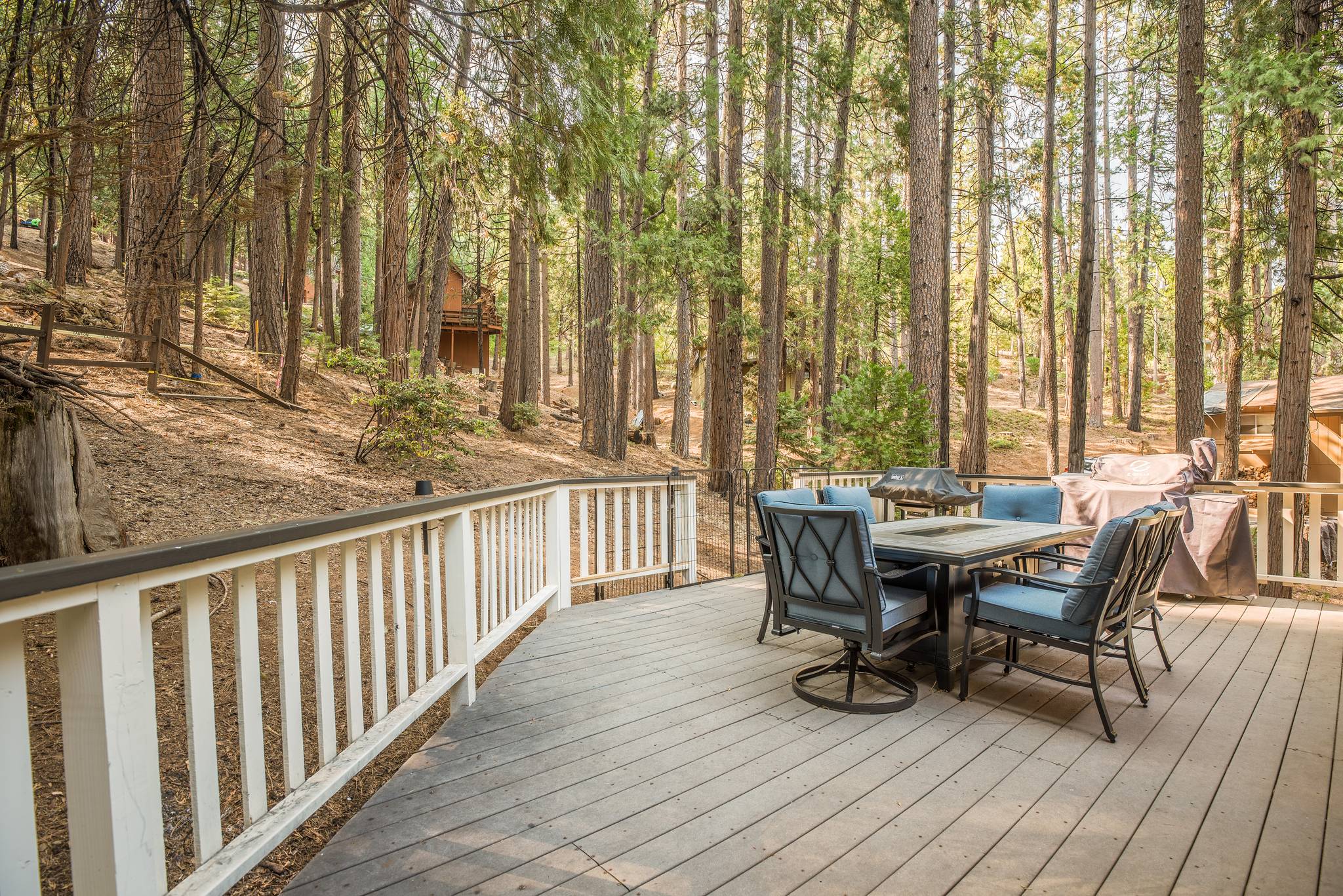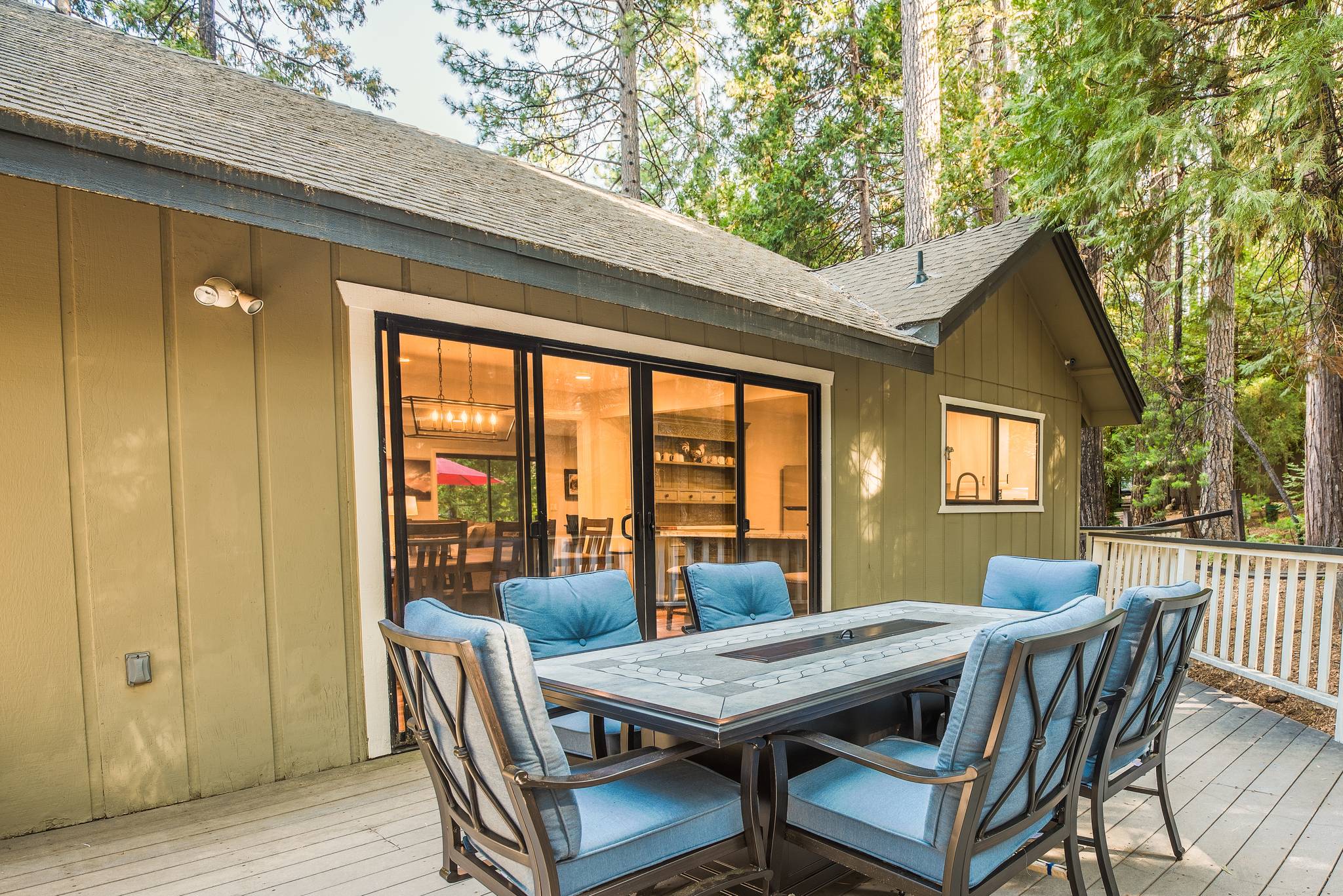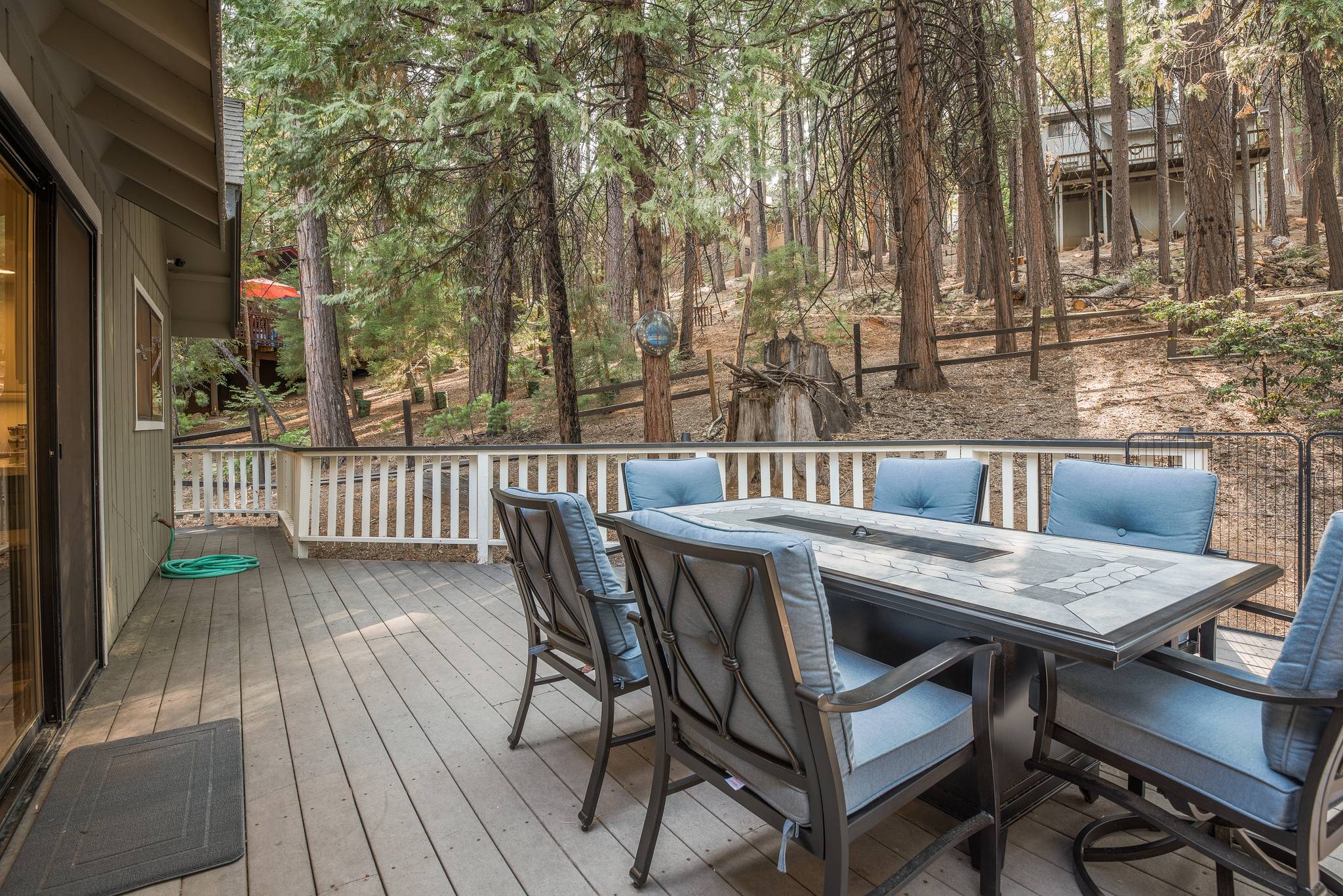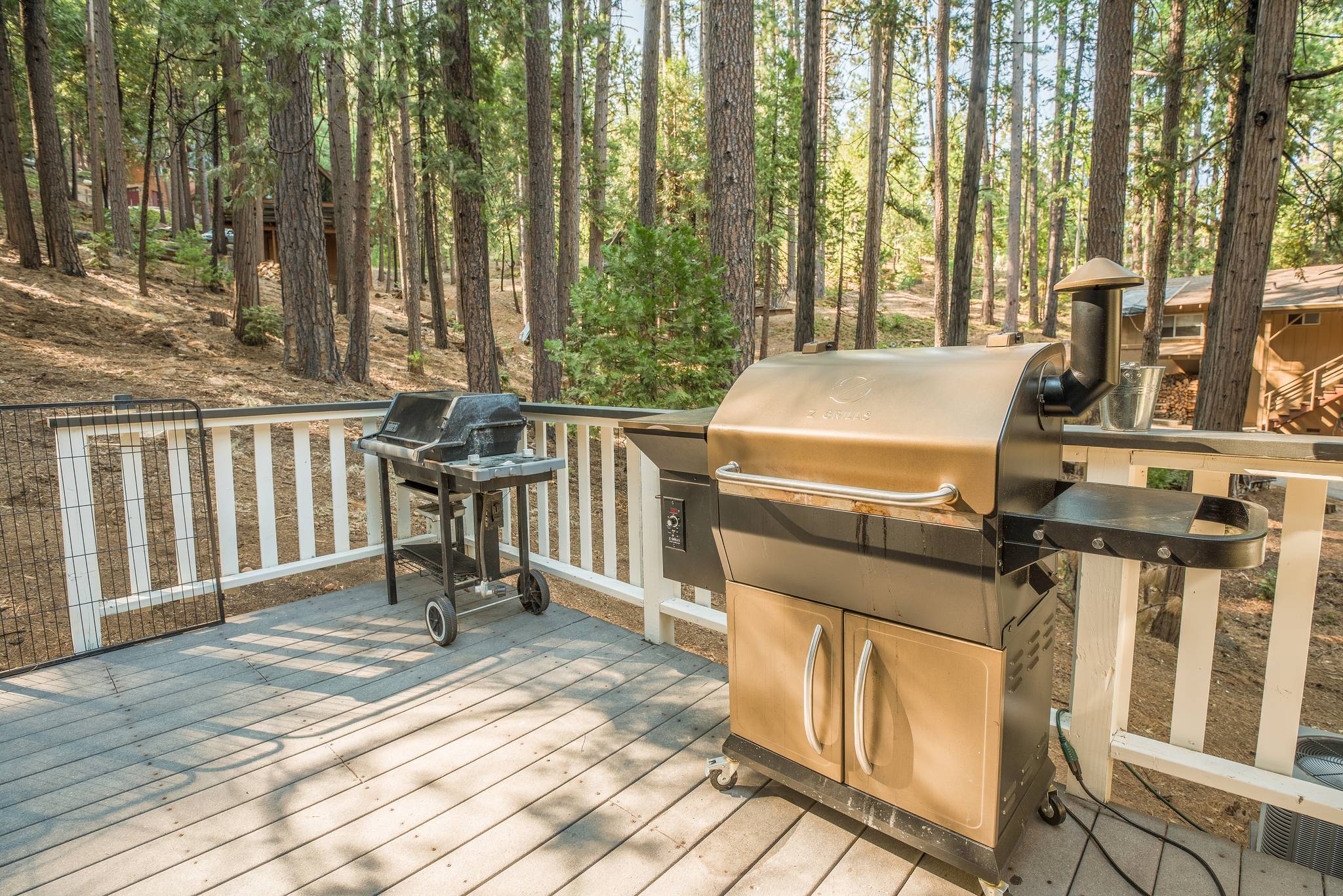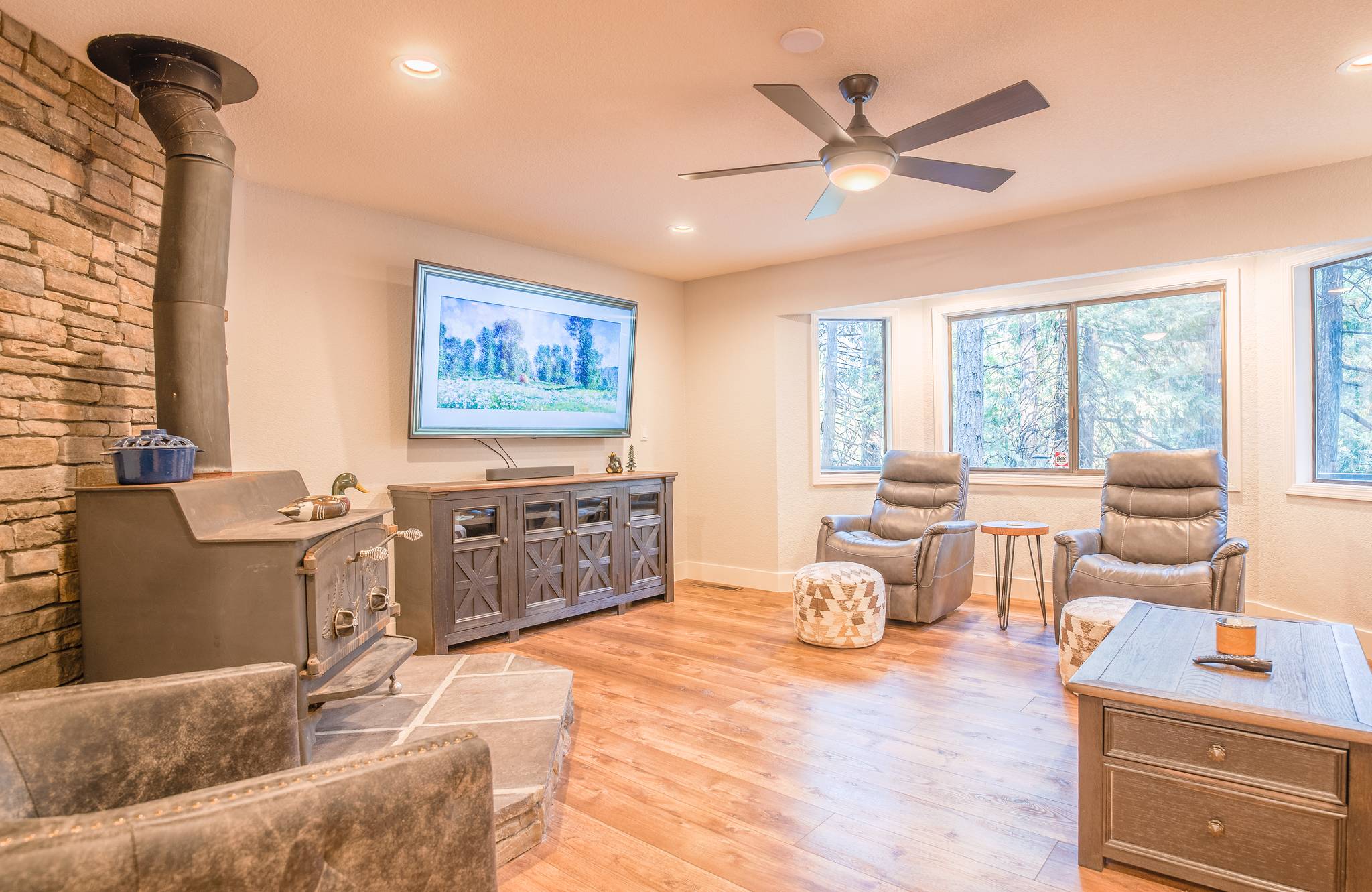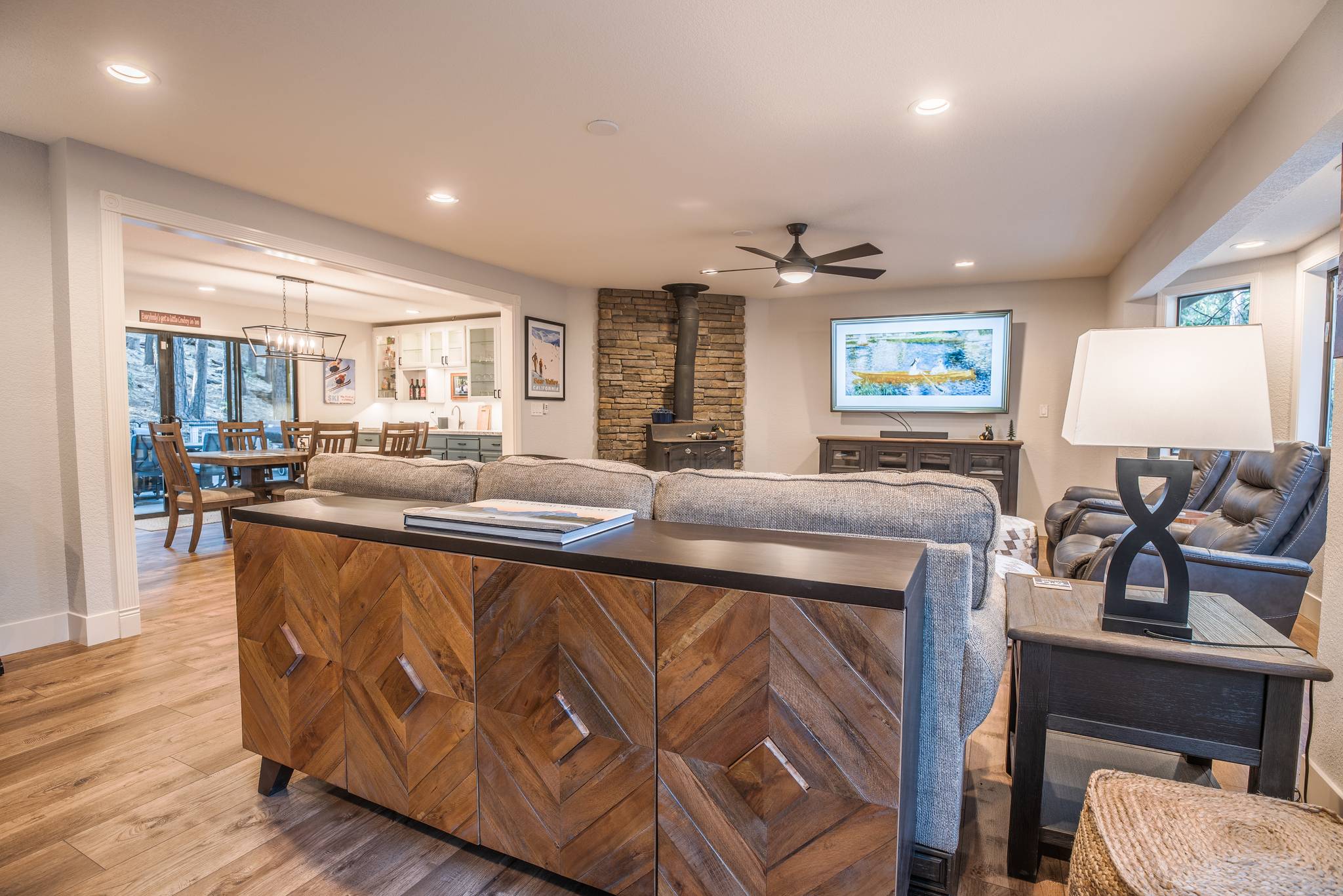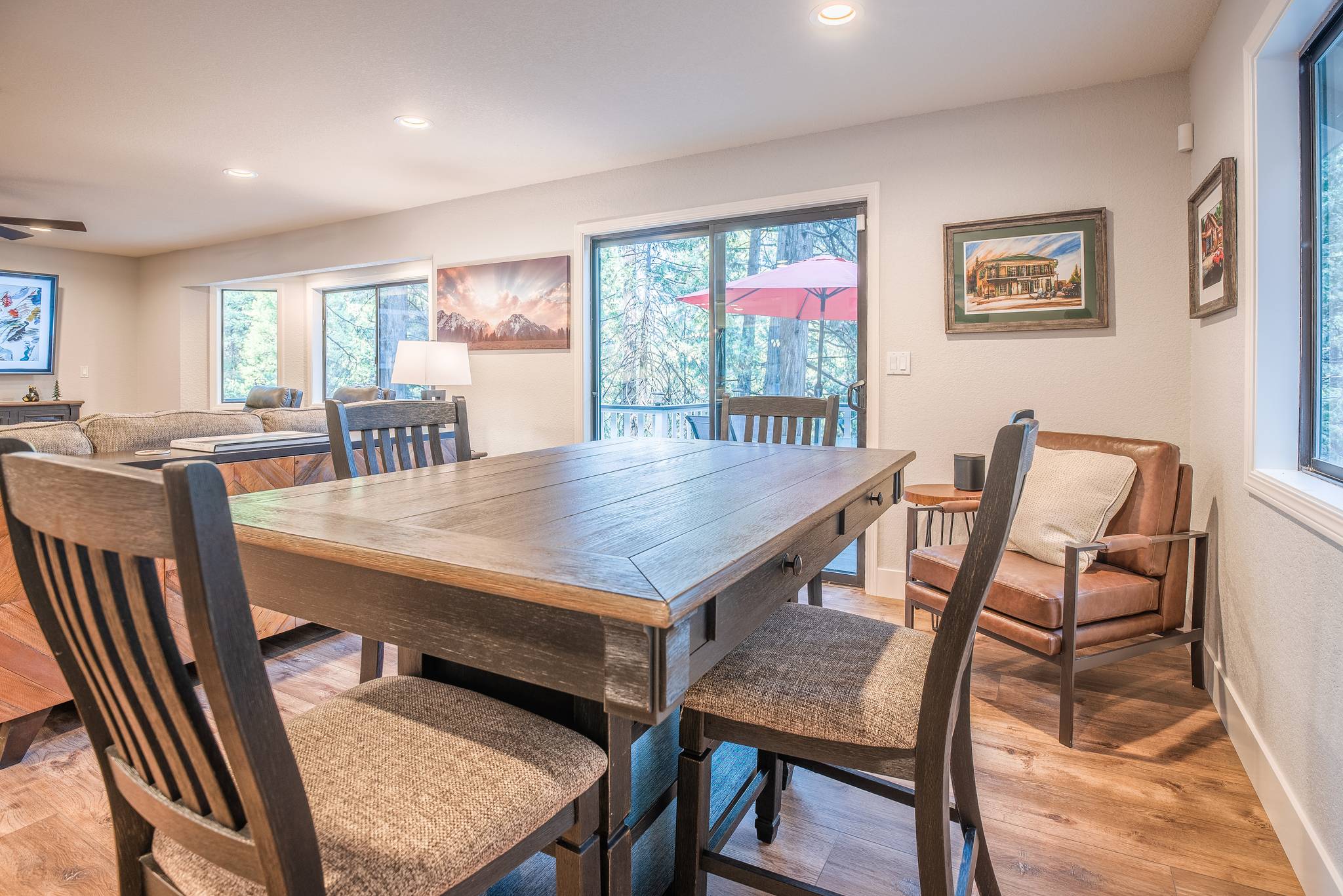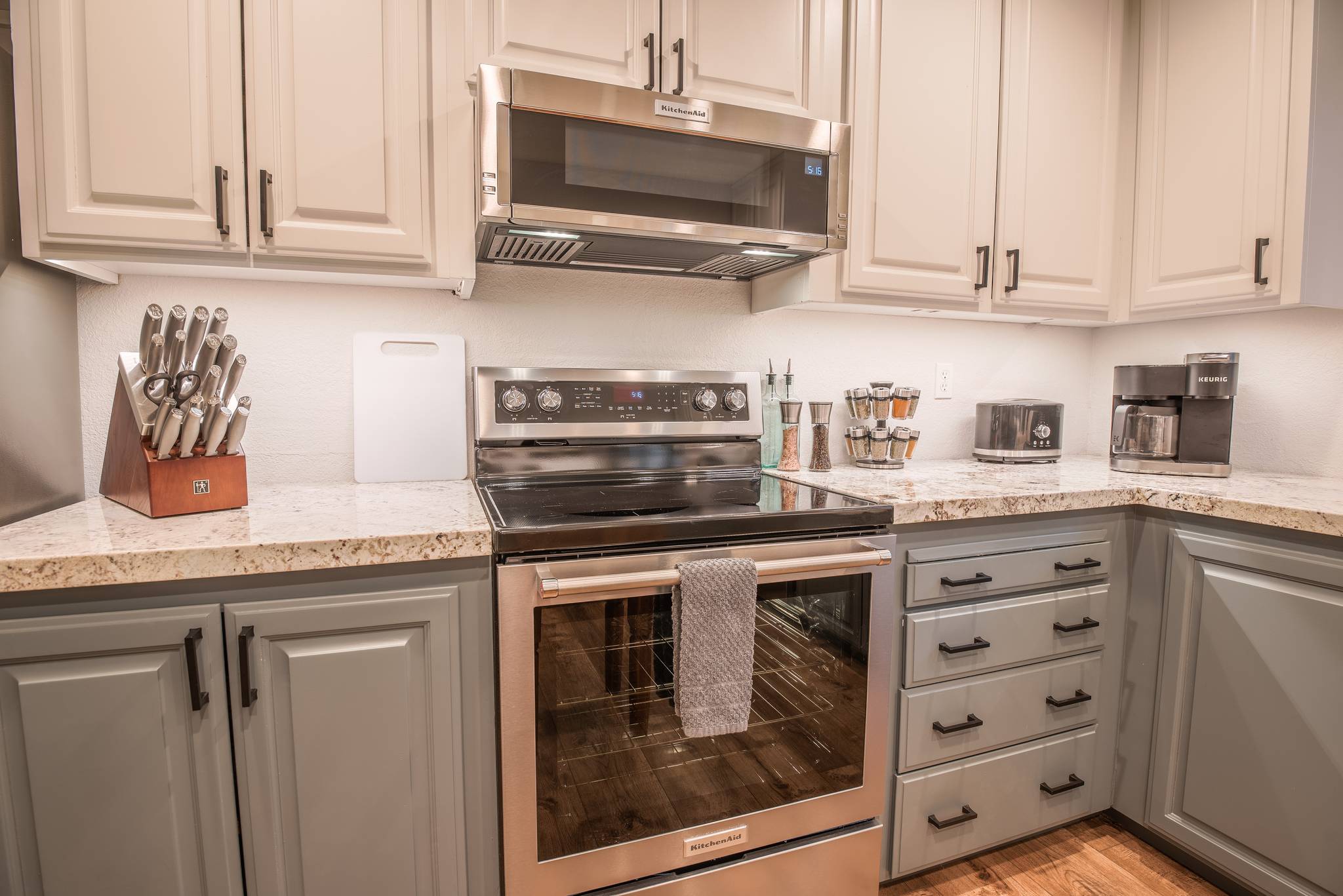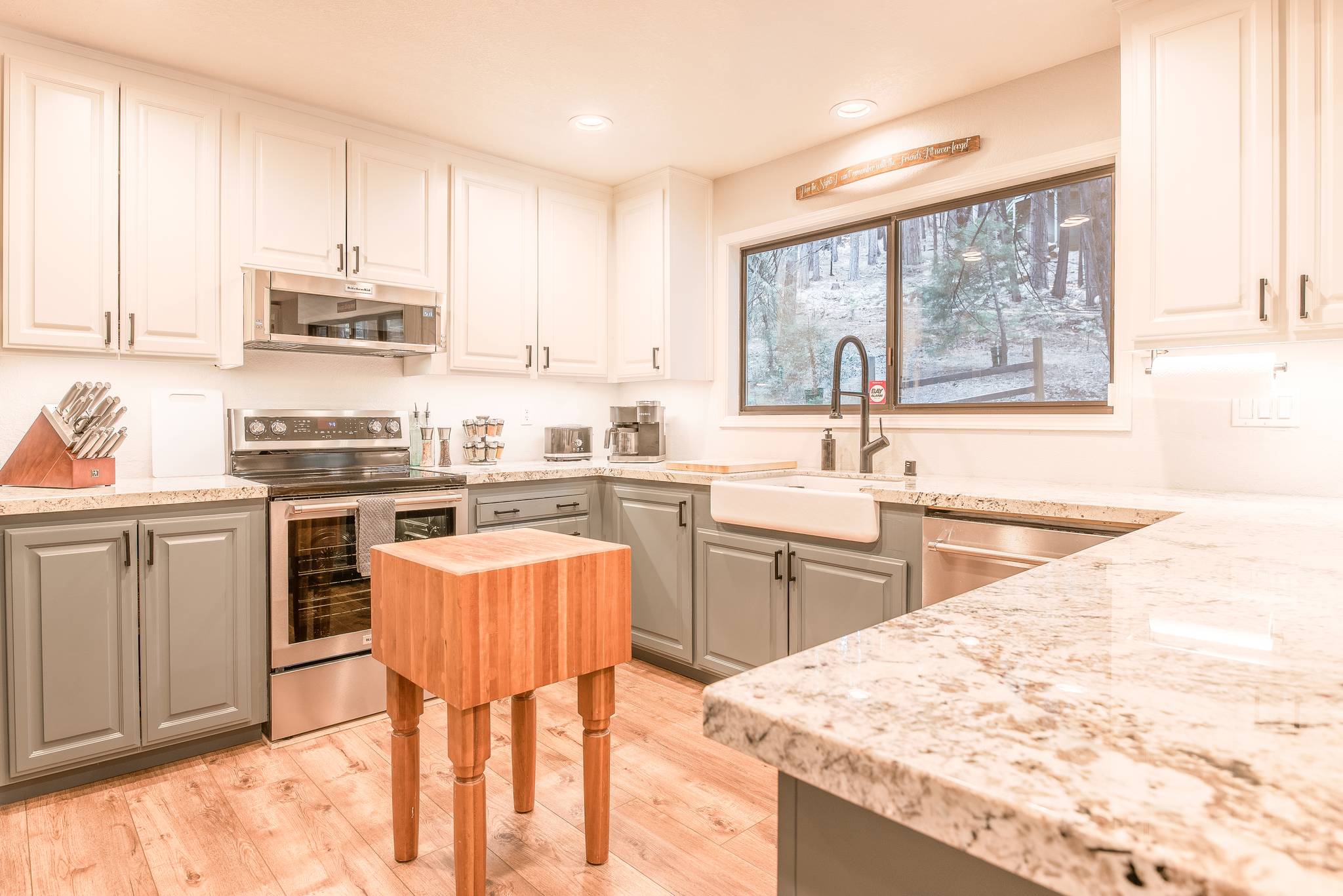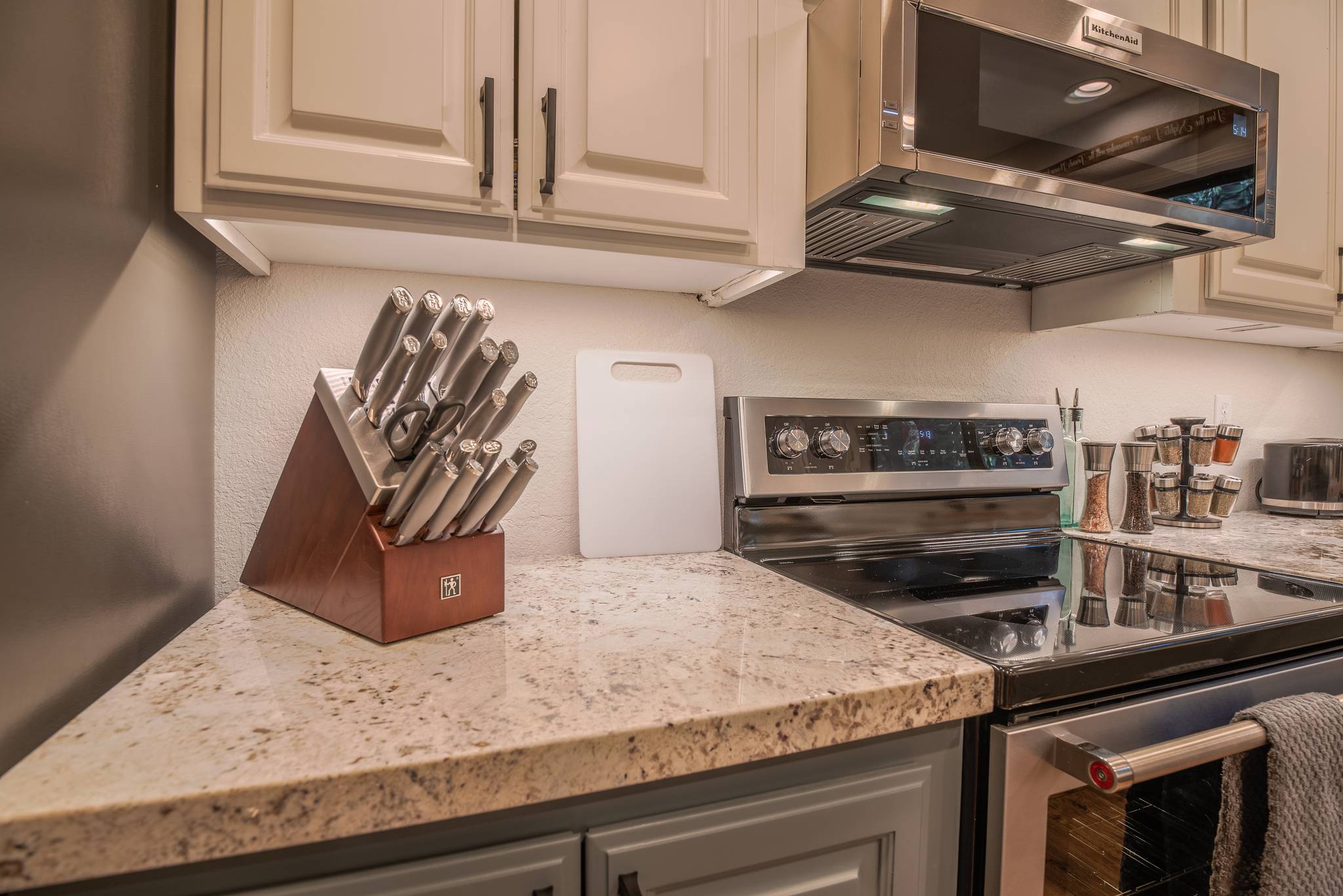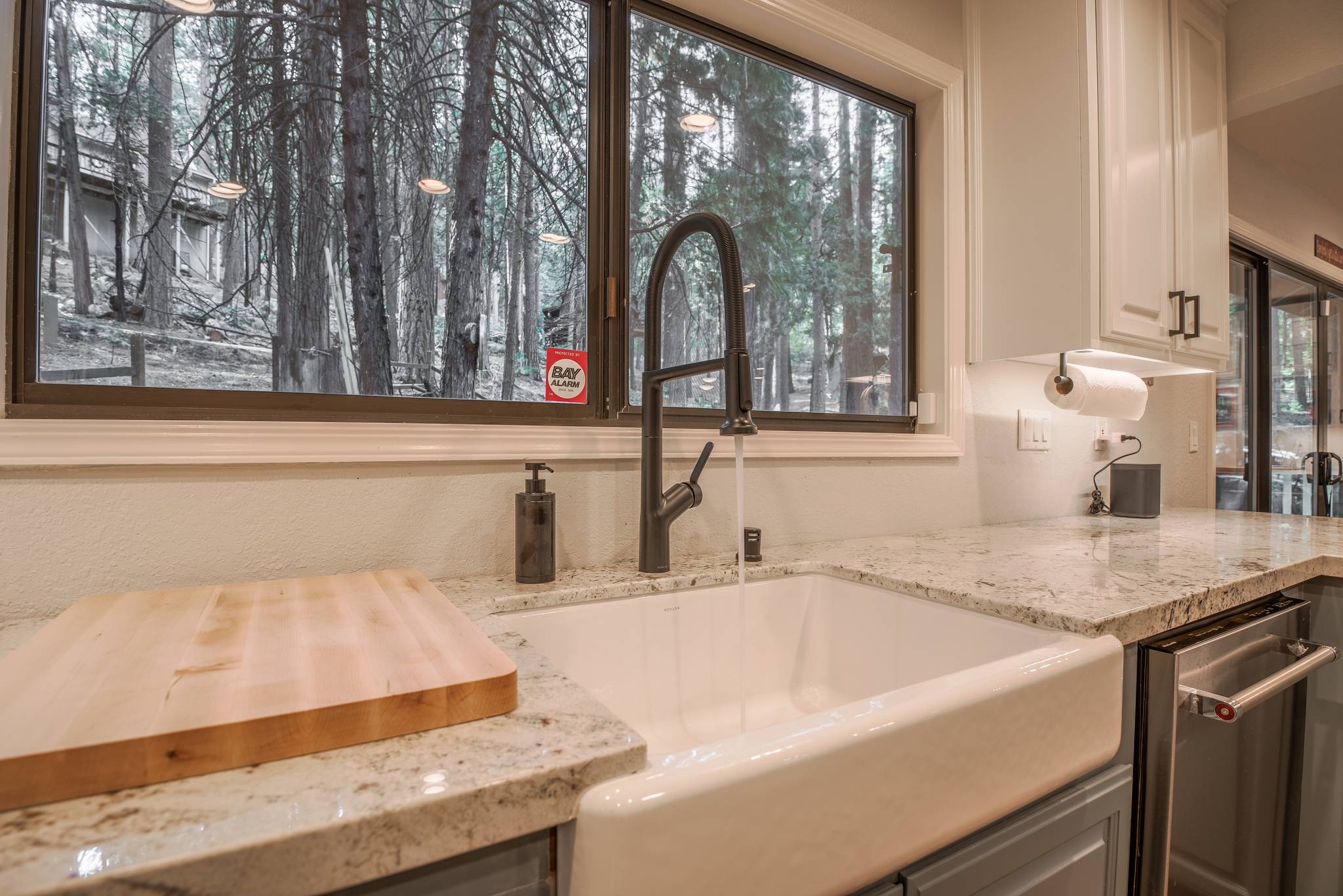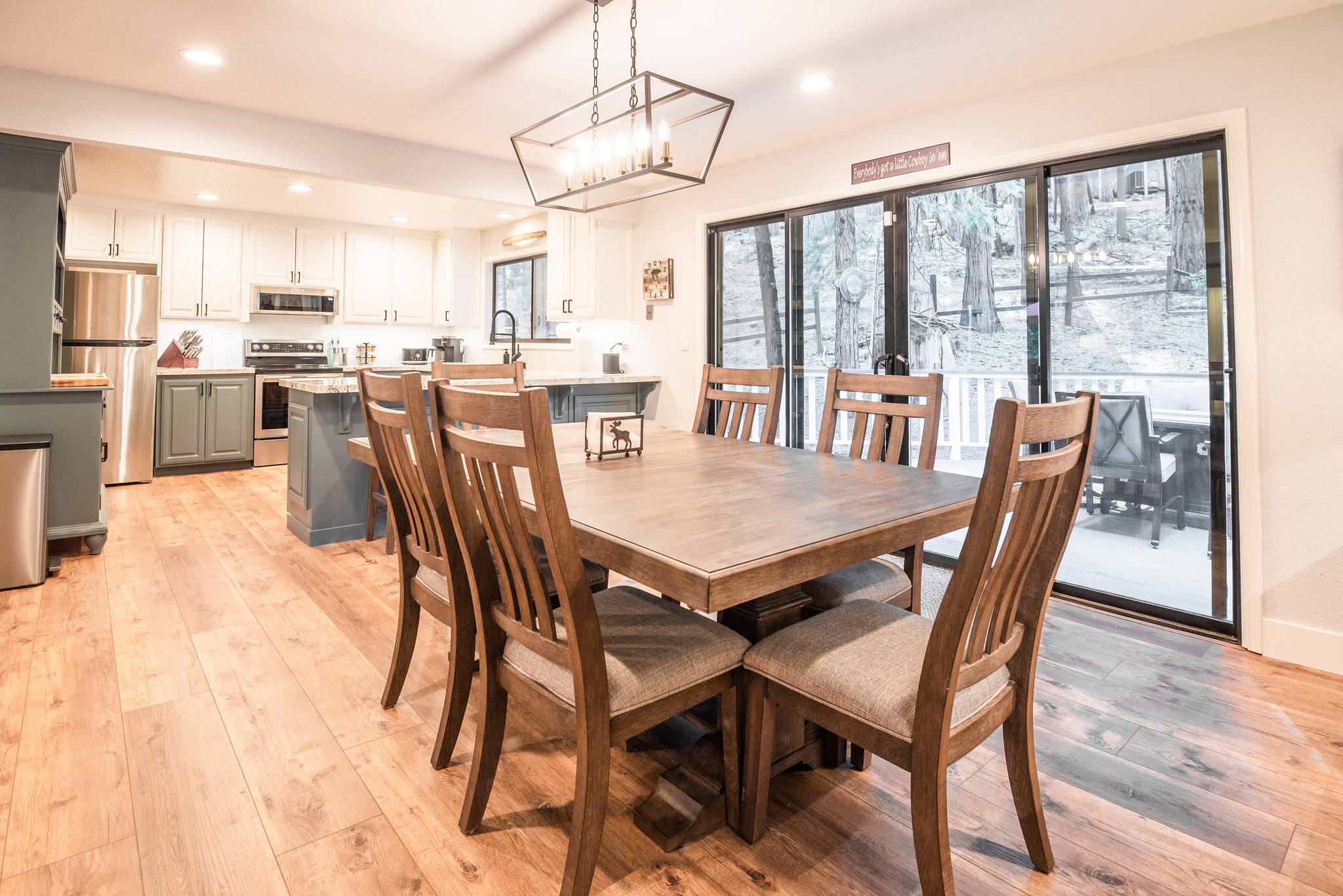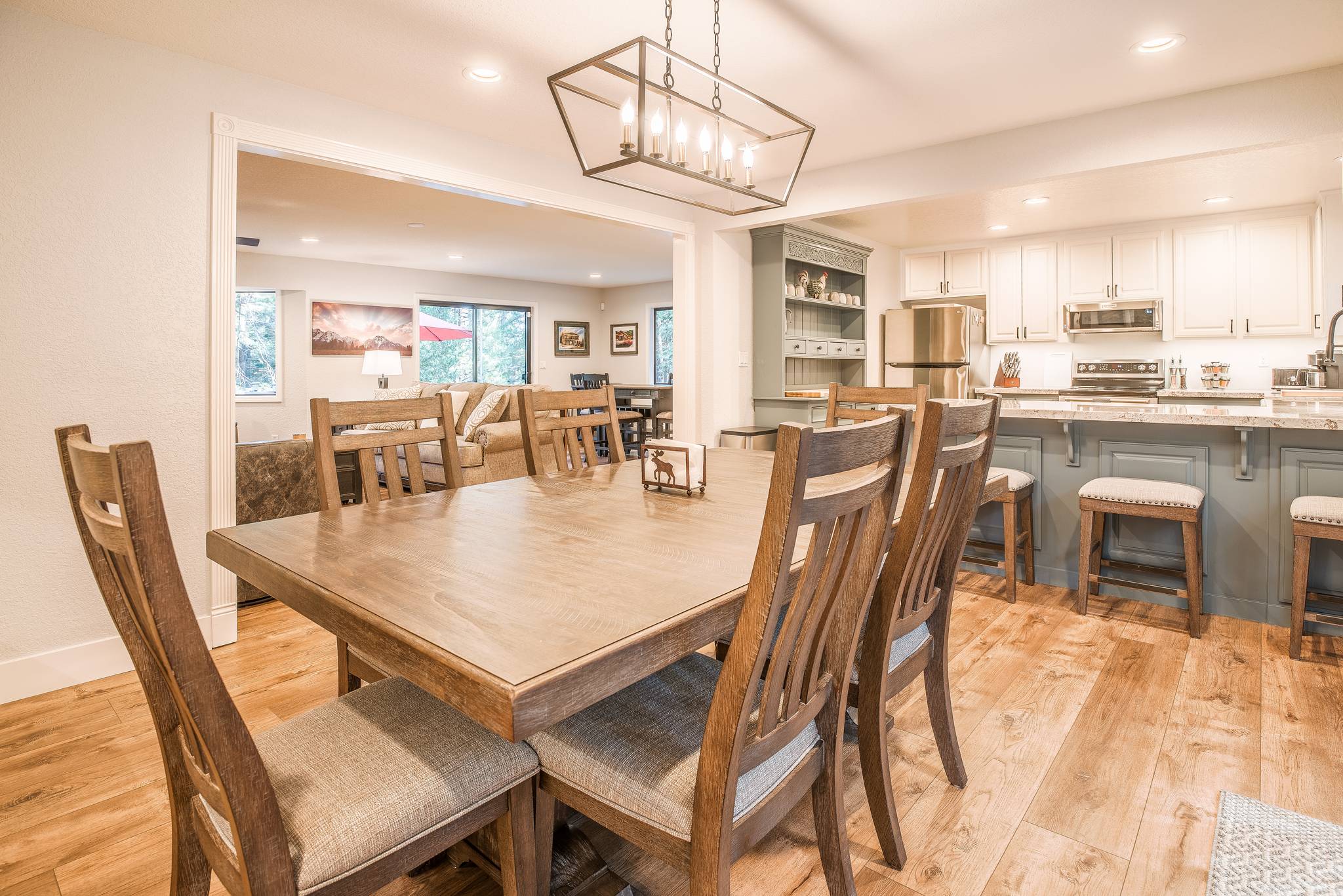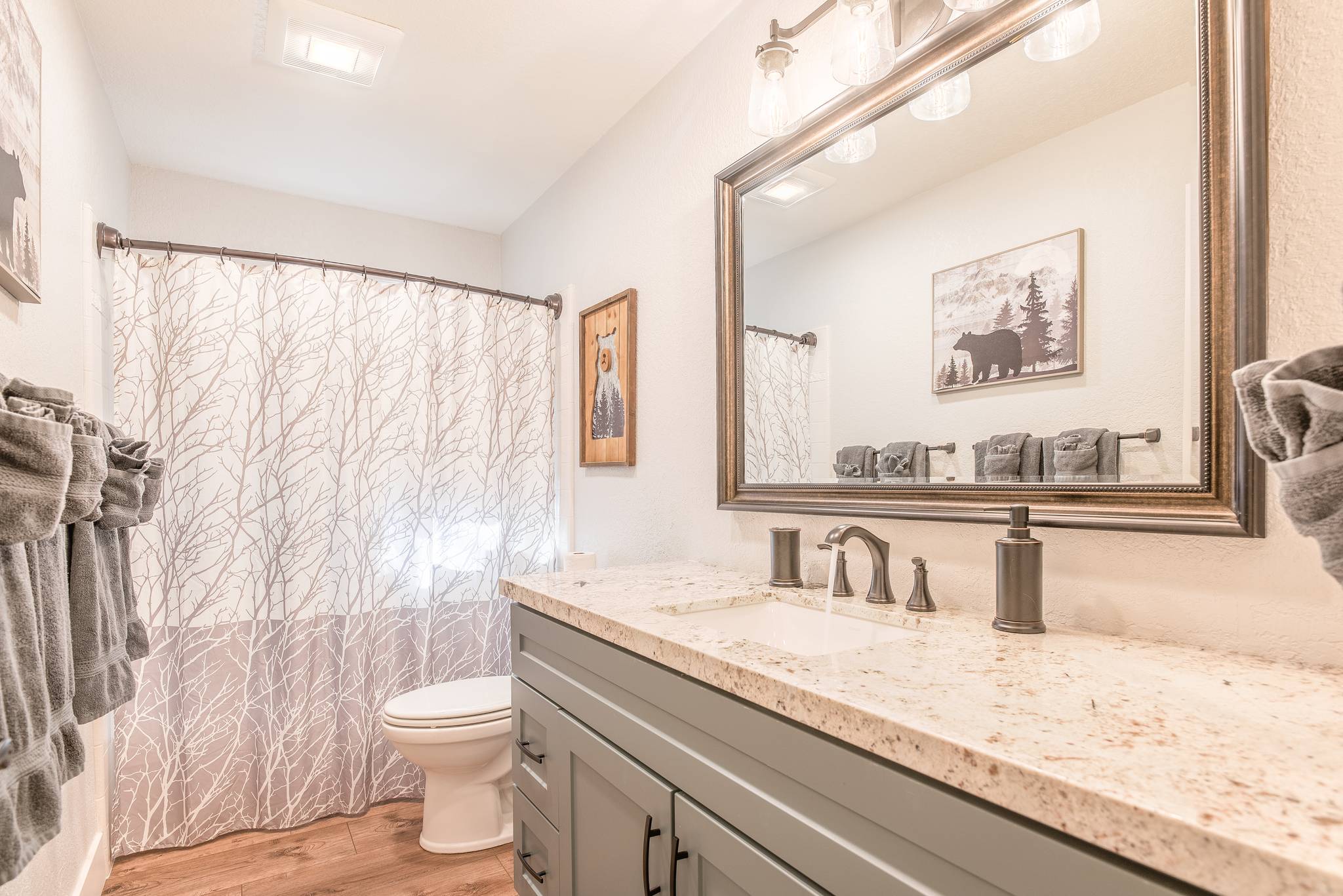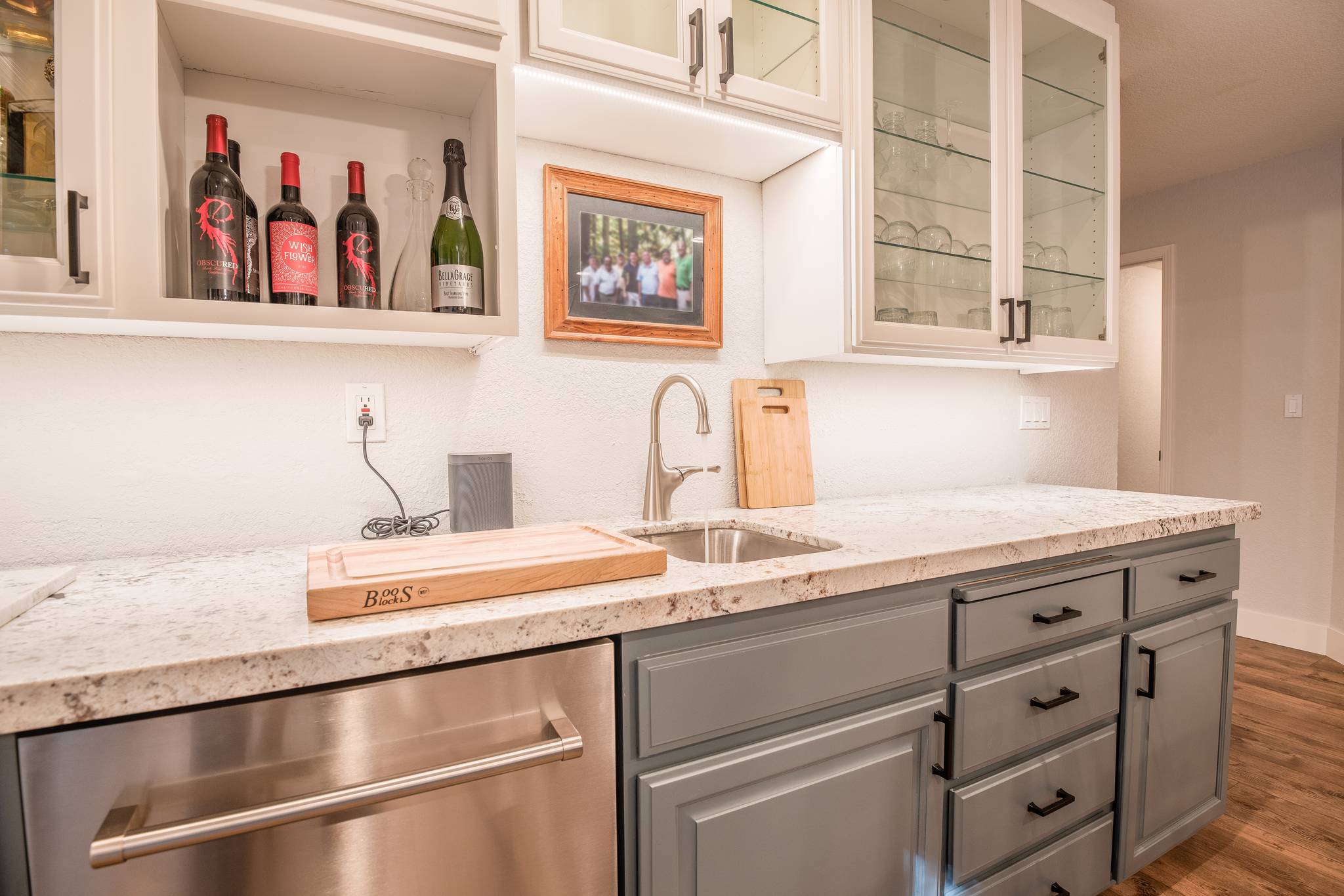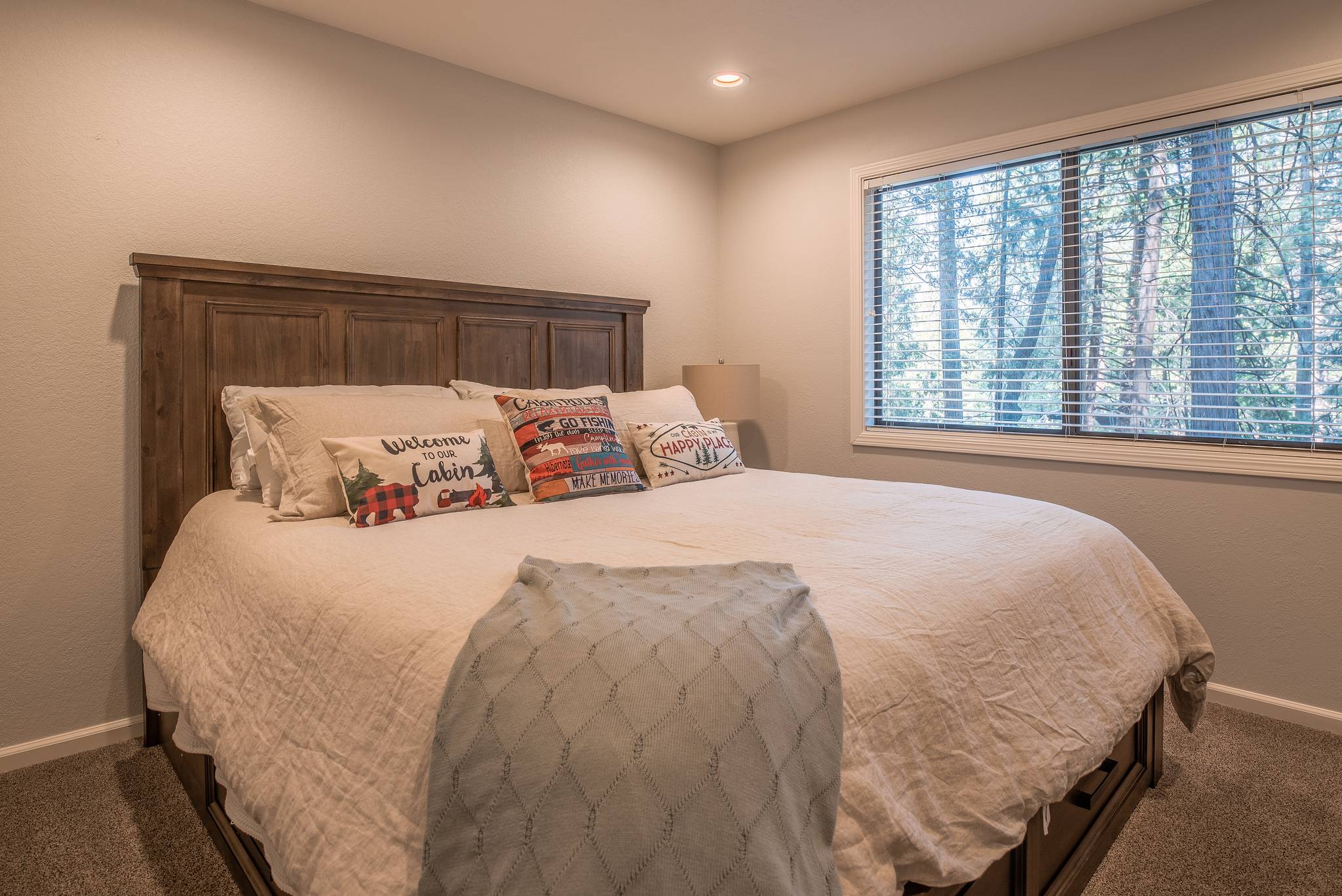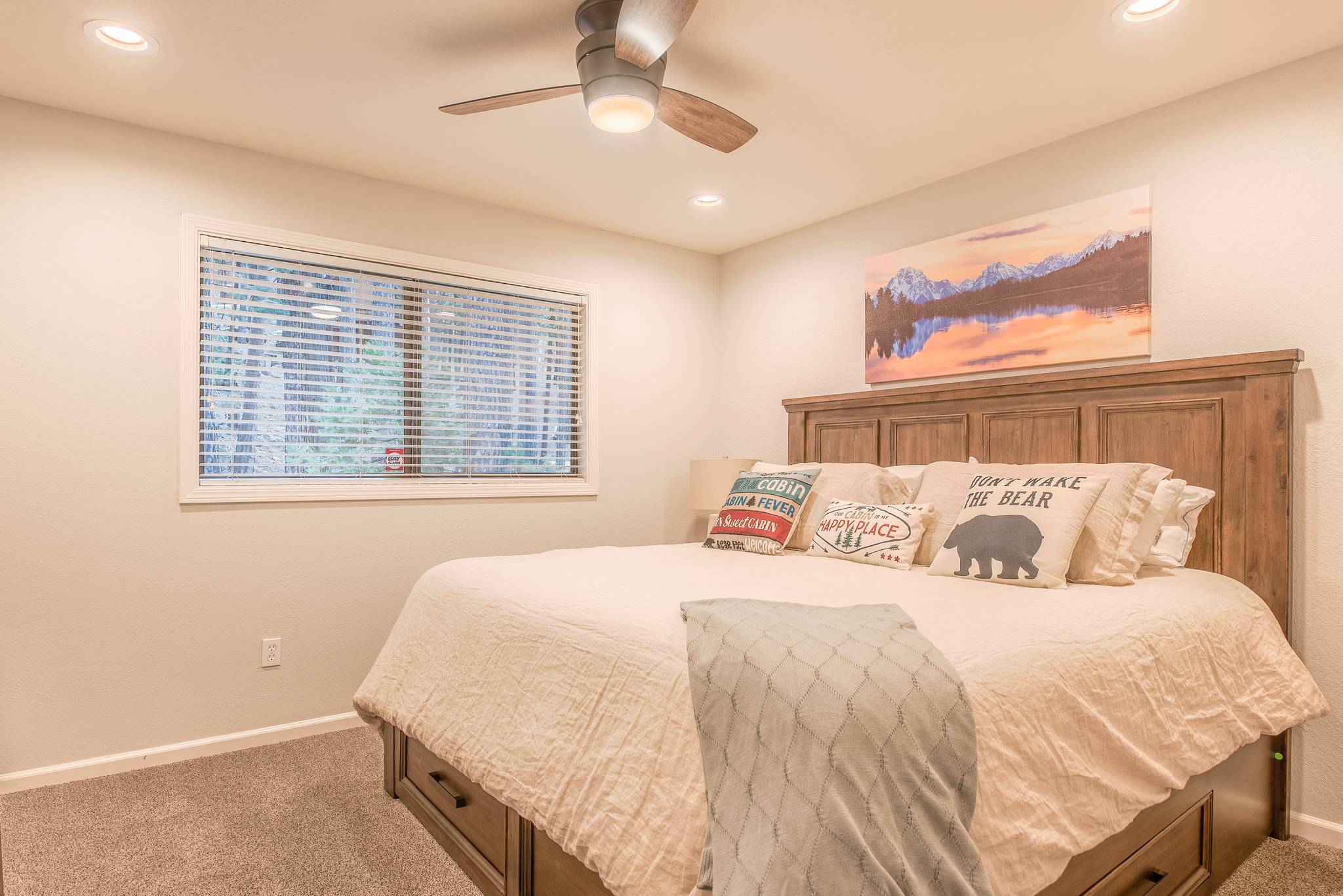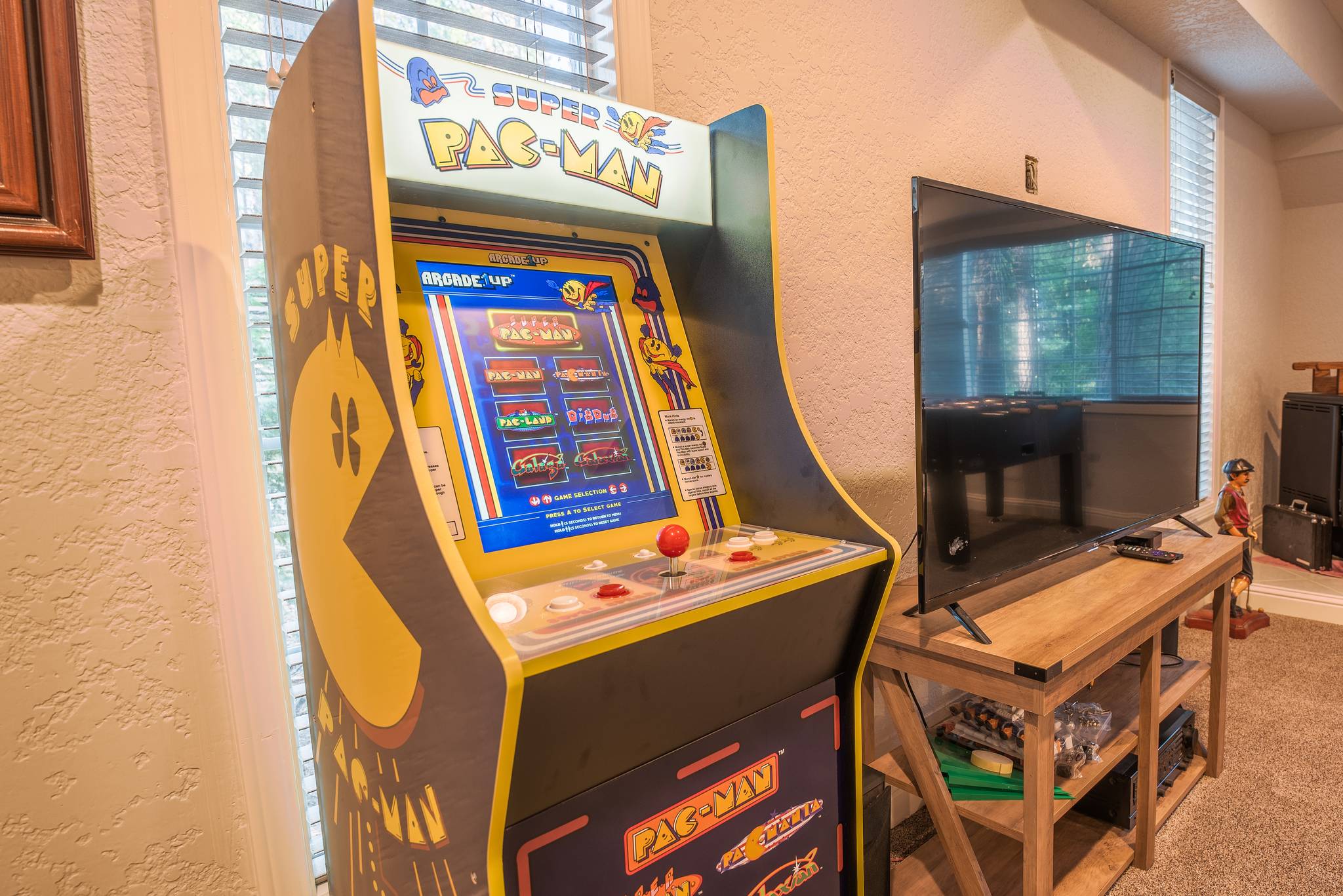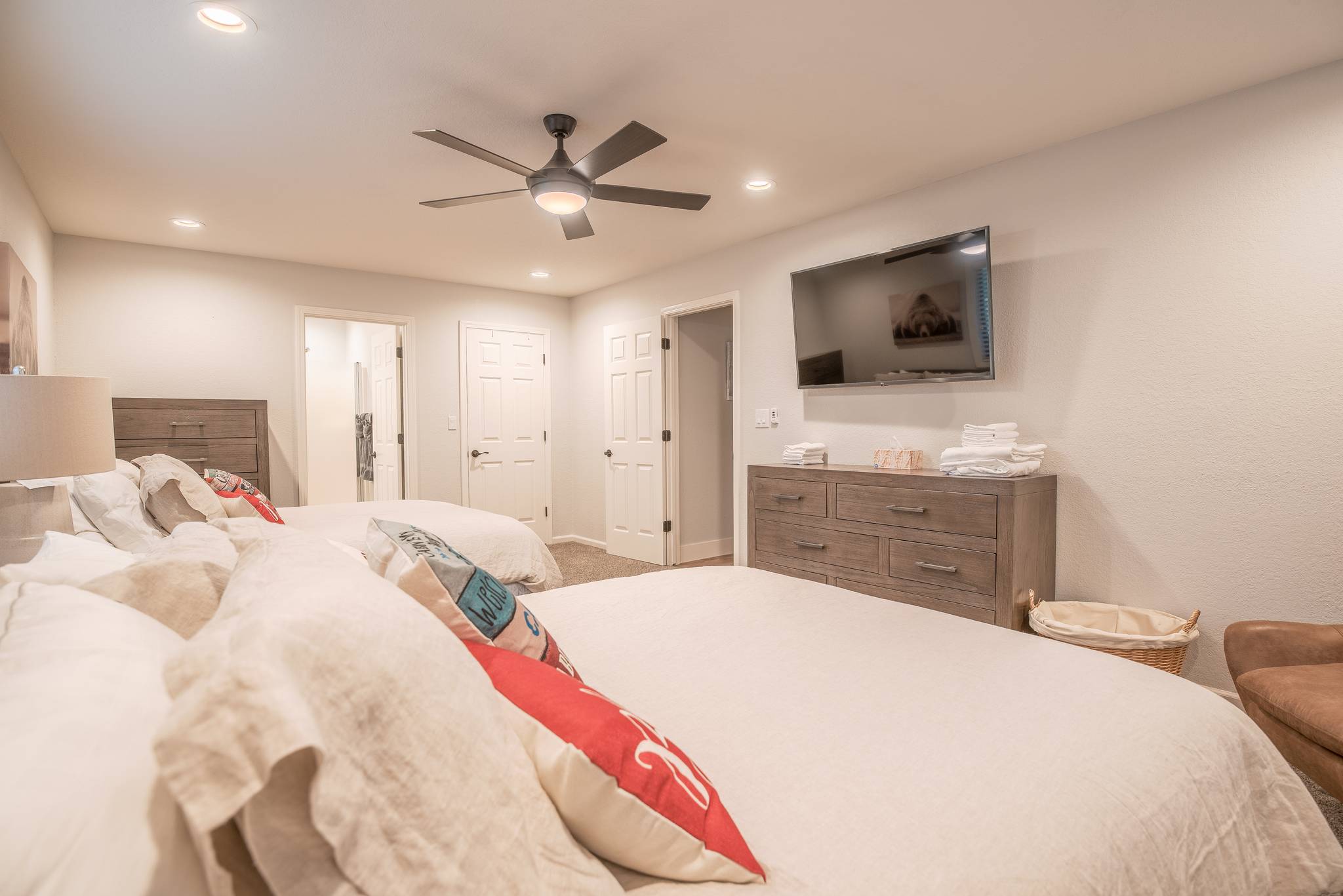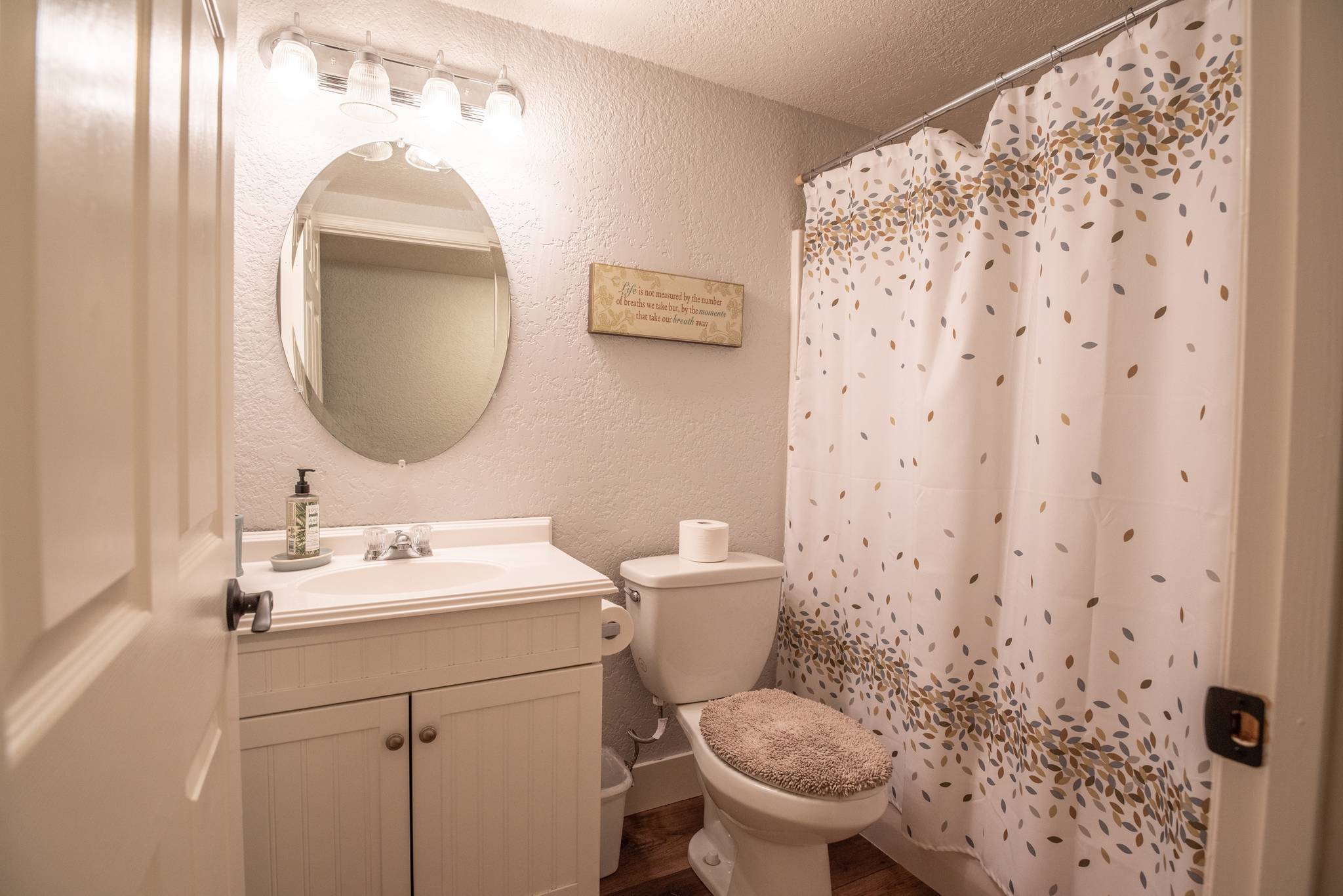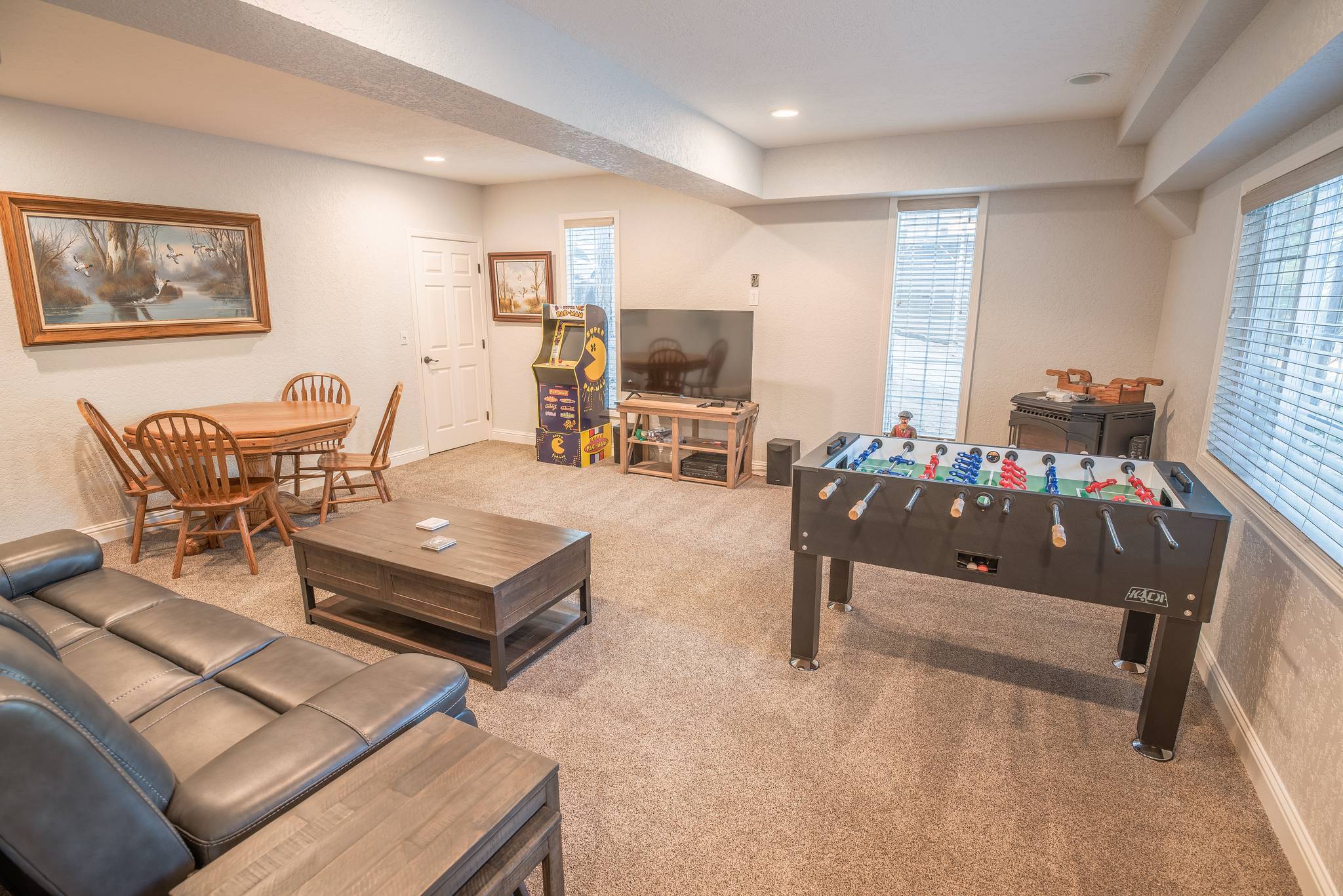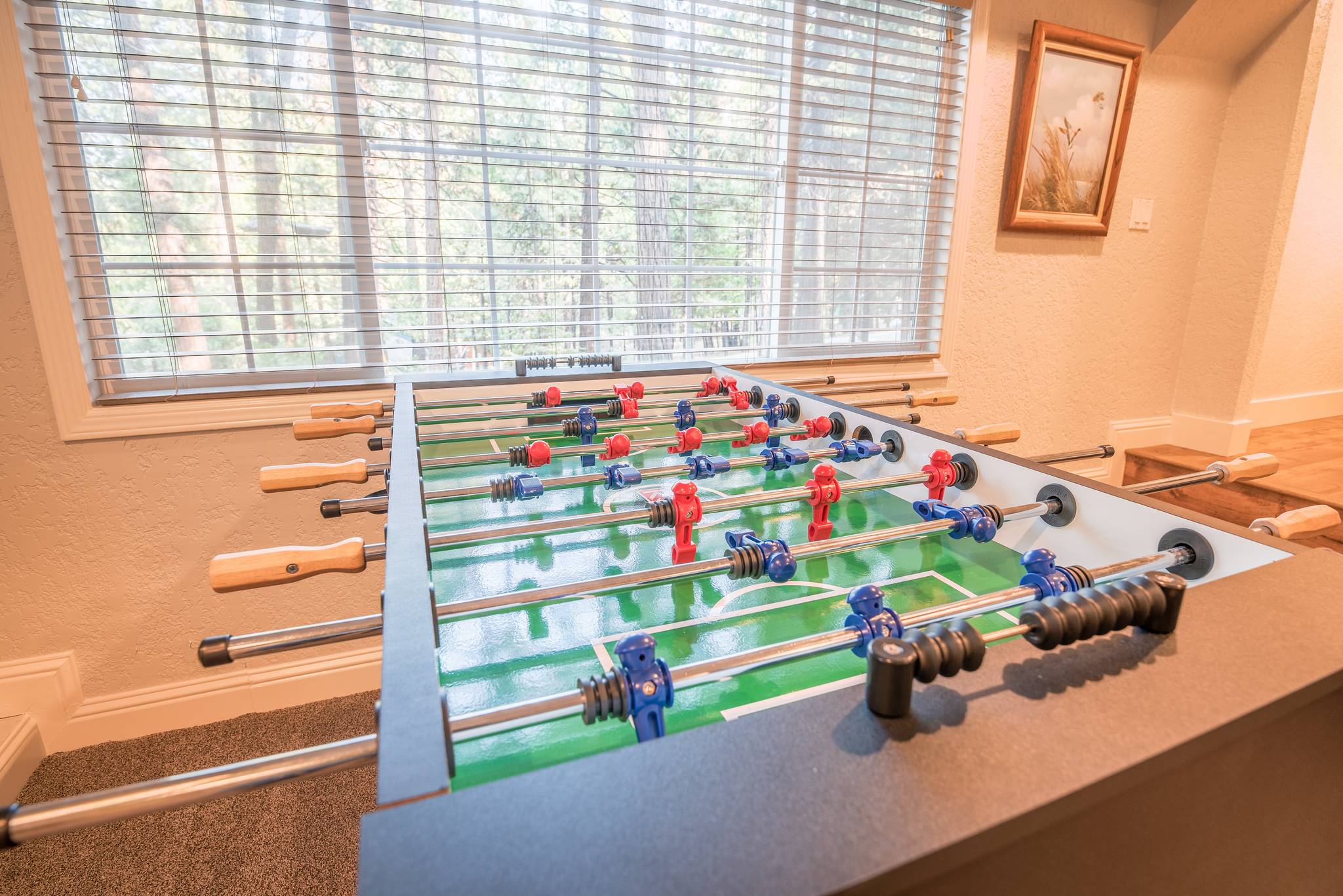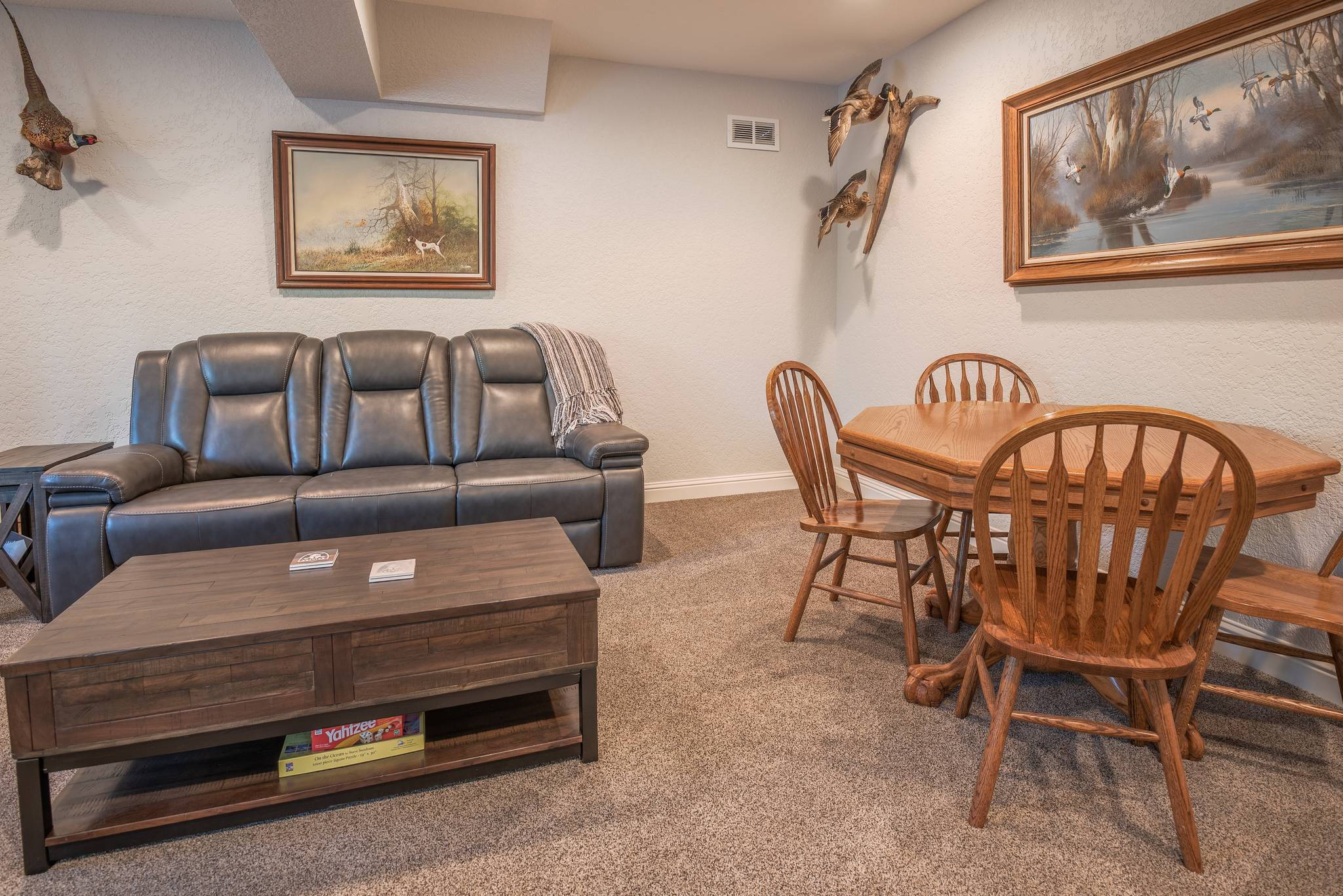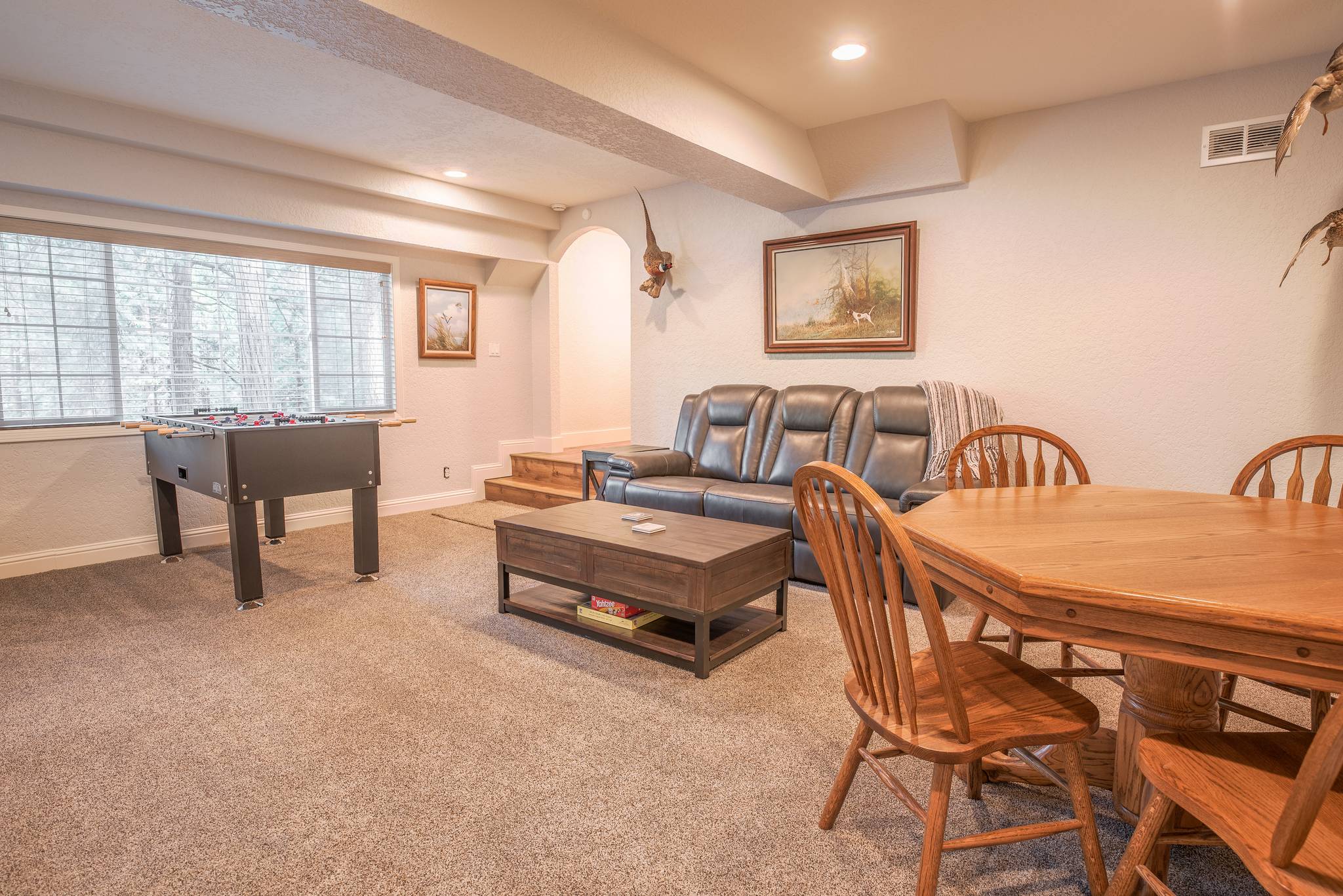 Availability
Key

| | | | | | | | |
| --- | --- | --- | --- | --- | --- | --- | --- |
| # | Night Available | # | Night Unavailable | # | Arrive Only | # | Depart Only |
September 2021
Su
Mo
Tu
We
Th
Fr
Sa

1




2




3




4




5




6




7




8




9




10




11




12




13




14




15




16




17




18




19




20




21




22




23




24




25




26




27




28




29




$300

/nt

30




$300

/nt
October 2021
Su
Mo
Tu
We
Th
Fr
Sa

1




$300

/nt

2




$300

/nt

3




$300

/nt

4




$300

/nt

5




$300

/nt

6




$300

/nt

7




8




9




10




11




12




13




$300

/nt

14




$300

/nt

15




$300

/nt

16




$300

/nt

17




$300

/nt

18




$300

/nt

19




$300

/nt

20




$300

/nt

21




22




23




24




25




26




27




$300

/nt

28




$300

/nt

29




$300

/nt

30




$300

/nt

31




$300

/nt
November 2021
Su
Mo
Tu
We
Th
Fr
Sa

1




$345

/nt

2




$345

/nt

3




$345

/nt

4




5




6




7




8




9




10




$345

/nt

11




$345

/nt

12




$345

/nt

13




$345

/nt

14




$345

/nt

15




$345

/nt

16




$345

/nt

17




$345

/nt

18




$345

/nt

19




$345

/nt

20




$345

/nt

21




$345

/nt

22




$345

/nt

23




$345

/nt

24




$365

/nt

25




$365

/nt

26




$365

/nt

27




$365

/nt

28




$365

/nt

29




$365

/nt

30




$345

/nt
December 2021
Su
Mo
Tu
We
Th
Fr
Sa

1




$345

/nt

2




$345

/nt

3




$345

/nt

4




$345

/nt

5




$345

/nt

6




$345

/nt

7




$345

/nt

8




$345

/nt

9




$345

/nt

10




$420

/nt

11




$420

/nt

12




$420

/nt

13




$420

/nt

14




$420

/nt

15




$420

/nt

16




$420

/nt

17




$420

/nt

18




$420

/nt

19




$420

/nt

20




$420

/nt

21




$420

/nt

22




$420

/nt

23




$420

/nt

24




$420

/nt

25




$420

/nt

26




$420

/nt

27




$420

/nt

28




$420

/nt

29




$420

/nt

30




$420

/nt

31




$420

/nt
January 2022
Su
Mo
Tu
We
Th
Fr
Sa

1




$420

/nt

2




$420

/nt

3




$345

/nt

4




$345

/nt

5




$345

/nt

6




$345

/nt

7




$345

/nt

8




$345

/nt

9




$345

/nt

10




$345

/nt

11




$345

/nt

12




$345

/nt

13




$345

/nt

14




$415

/nt

15




$415

/nt

16




$415

/nt

17




$415

/nt

18




$345

/nt

19




$345

/nt

20




$345

/nt

21




$345

/nt

22




$345

/nt

23




$345

/nt

24




$345

/nt

25




$345

/nt

26




$345

/nt

27




$345

/nt

28




$345

/nt

29




$345

/nt

30




$345

/nt

31




$345

/nt
February 2022
Su
Mo
Tu
We
Th
Fr
Sa

1




$345

/nt

2




$345

/nt

3




$345

/nt

4




$345

/nt

5




$345

/nt

6




$345

/nt

7




$345

/nt

8




$345

/nt

9




$345

/nt

10




$345

/nt

11




$345

/nt

12




$345

/nt

13




$345

/nt

14




$345

/nt

15




$345

/nt

16




$345

/nt

17




$345

/nt

18




$415

/nt

19




$415

/nt

20




$415

/nt

21




$415

/nt

22




$345

/nt

23




$345

/nt

24




$345

/nt

25




$345

/nt

26




$345

/nt

27




$345

/nt

28




$345

/nt
March 2022
Su
Mo
Tu
We
Th
Fr
Sa

1




$345

/nt

2




$345

/nt

3




$345

/nt

4




$345

/nt

5




$345

/nt

6




$345

/nt

7




$345

/nt

8




$345

/nt

9




$345

/nt

10




$345

/nt

11




$345

/nt

12




$345

/nt

13




$345

/nt

14




$345

/nt

15




$345

/nt

16




$345

/nt

17




$345

/nt

18




$345

/nt

19




$345

/nt

20




$345

/nt

21




$345

/nt

22




$345

/nt

23




$345

/nt

24




$345

/nt

25




$345

/nt

26




$345

/nt

27




$345

/nt

28




$345

/nt

29




$345

/nt

30




$345

/nt

31




$345

/nt
April 2022
Su
Mo
Tu
We
Th
Fr
Sa

1




2




3




4




5




6




7




8




9




10




11




12




13




14




15




16




17




18




19




20




21




22




23




24




25




26




27




28




29




30



May 2022
Su
Mo
Tu
We
Th
Fr
Sa

1




2




3




4




5




6




7




8




9




10




11




12




13




14




15




16




17




18




19




20




21




22




23




24




25




26




27




28




29




30




31



June 2022
Su
Mo
Tu
We
Th
Fr
Sa

1




2




3




4




5




6




7




8




9




10




11




12




13




14




15




16




17




18




19




20




21




22




23




24




25




26




27




28




29




30



July 2022
Su
Mo
Tu
We
Th
Fr
Sa

1




2




3




4




5




6




7




8




9




10




11




12




13




14




15




16




17




18




19




20




21




22




23




24




25




26




27




28




29




30




31



August 2022
Su
Mo
Tu
We
Th
Fr
Sa

1




2




3




4




5




6




7




8




9




10




11




12




13




14




15




16




17




18




19




20




21




22




23




24




25




26




27




28




29




30




31